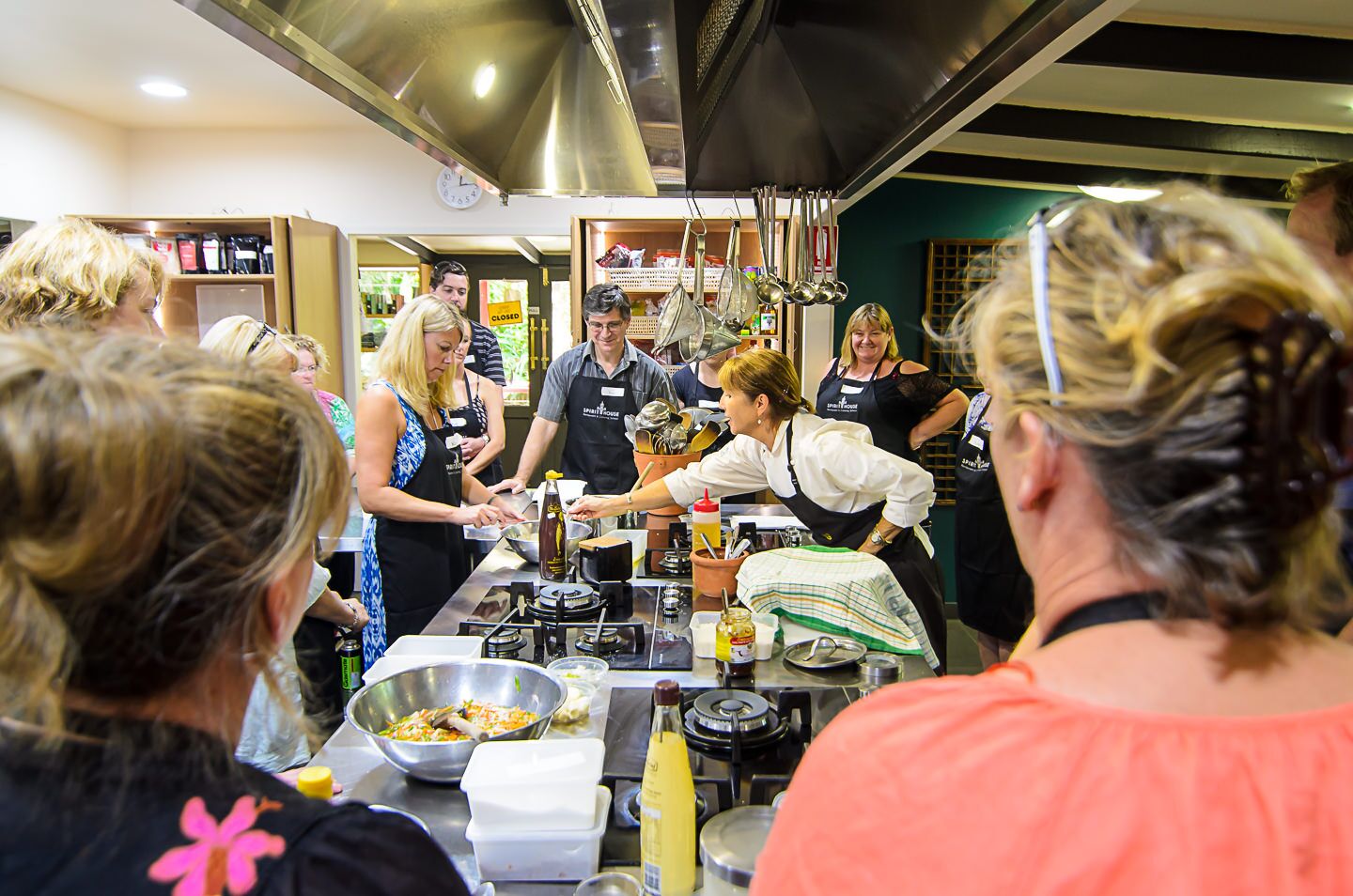 As the Schoolies season gets underway around Australia, Queensland's Sunshine Coast is foregoing the massive teen holiday market in preference for 'moolies' – mothers of schoolies escaping their children and partners to go away on all-girls weekend escapes and short breaks.
With the Sunshine Coast renowned as a 'rejuvenation' destination, the region's accommodation operators, spas, cooking schools and attractions are seeing major growth in groups of women heading to the Coast for time away from the kids.
One of the Sunshine Coast Hinterland's major accommodation houses, The Falls, reports that women's groups constitute 48 percent of their Manor House stays, which will translate into 58 groups by the end of the year.
Owner Alan Dryden said it was a very fast growing market for the Hinterland:  "It is the restaurants, boutiques, spas, cooking classes, luxury accommodation, bush walks in the Hinterland that are key attractions for women's groups coming to the Sunny Coast," he said.

"It is a totally different experience to the high-rise glitz of the Gold Coast and, we think, a far more enjoyable and relaxing experience. These women's groups want to be looked after, they want a much more personable, upmarket style of holiday, and therefore want smaller and more intimate accommodation and really special experiences.
"Groups of men are rare by comparison. They might go fishing, camping or 4WD driving, though some of the women coming on group getaways do bring their partners back to the Sunny Coast at a later time for a special occasion."
Other Sunshine Coast operators – such as Spicers Tamarind, which runs boutique accommodation, an award-winning spa and cooking school, the famed Spirit House Cooking School, and Fried Mudd, which offers interactive pottery sessions for groups – report a similar trend with women's groups.
Jessica Da Costa, manager of the Spirit House Restaurant & Cooking School, said that least 60 percent of participants at the cooking school were women coming in family or friends' groups.
"Women's groups love the experience because while they chop, dice, slice and sizzle their way through Asian inspired recipes, they can really bond with their friends and make new friends, while having lots of fun," she said.

"Funnily enough, while many women will complain about cooking at home, they see a cooking class as being completely different and satisfying because they can come together as a group and create dishes with other women who make them smile and laugh. They can then enjoy their dishes over a glass of wine – and there's no cleaning or washing up to do. In fact, many then stay on for cocktails & dessert in our new Hong Sa bar."
Fried Mudd pottery studio in Maleny is another popular venue for 'moolies', with 70 percent of workshop attendees being women, says owner Cathy Lawley.
"Women do love the Fried Mudd workshops because it's a place where they can come and get totally immersed in the clay, building their friendships while doing some different and creative," she said.

"I have a lot of women who have been coming for years who say it's their 'escape'. Women love to share stories and connect with each other and the fact they end up with a piece of pottery that they created means they always go home enriched and excited."
CEO of Visit Sunshine Coast, Simon Latchford, said the targeting of 'moolies' wasn't accidental.
"The Sunshine Coast builds its image around the 'naturally refreshing' tagline, and after a year of hard slog looking after children, the home and often juggling a taxing job, women really value getting away from all the domestic responsibilities and recharging their batteries with their friends," he said.

"In many cases it's not just about lying by the pool, it's about doing things together such as organised treks, art and pottery sessions, and cooking classes.

"We prefer to leave schoolies to other regions though we are seeing more mothers and daughters coming in groups for a post school chill-out."