Award-winning boutique design-led hotel collection, Ovolo, has created two new roles within its Australian operation including General Manager Brand Experience and Director of Operations Australia.
These two new roles will assist in its rapid expansion of the collection with the recent acquisitions of Inchcolm Brisbane, Hotel Hotel Canberra, and Emporium Brisbane, and to ensure the philosophies of "effortless living, happy guests = loyal guests, F.U.N. (Fabulous. Unconventional. Never Boring) and effervescent experience are upheld" – Ovolo designs hotels from a traveller's perspective with smartly spaced interiors full of the latest tech, luxury hotel amenities and fresh fun-loving features.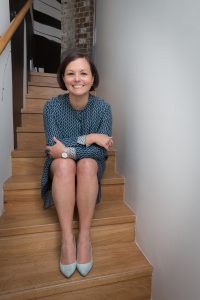 Amanda Cottome takes on the role of GM Brand Experience alongside her current responsibilities as General Manager of Ovolo 1888. In this role Amanda will take on the strategic brand experience lead for Ovolo Hotels Australia ensuring the delivery on the brand philosophies through both the guest and team experiences.
"Ovolo is an amazing, fun and creative brand, it is setting a new benchmark providing an overarching experience through design, art and service with personality," said Amanda Cottome. "It is extremely important as our collection of hotels grows we stay true to our philosophies and ensure our team are culturally engaged to deliver these."
Kieran Erasmuson has been appointed Director of Operations, Australia. Kieran joins Ovolo following more than seven years' experience at Event Hospitality & Entertainment having worked on a number of developments for their hotel businesses, predominantly working on QT Hotels and Resorts across operations and food & beverage in Australia. 
"I'm thrilled to be joining a hotel brand with such commitment to a holistic customer experience," said Kieran Erasmuson. "Ovolo Hotels is in a league of its own when it comes to luxury design and its 'Freebies' offering with no stone left unturned in terms of attention to detail – it is truly effortless living!"

"We're looking forward to taking Ovolo to the next level whilst embodying what we stand for and ensuring our guests are number one!" said COO and CFO of Ovolo Hotels, Dave Baswal. "Through Kieran's extensive industry experience and Amanda's passion for our brand, they will both be great assets to Ovolo Hotels as we look to continue our growth in Australia and beyond."
Ovolo Hotels currently has 10 hotels operating in Sydney, Melbourne, Brisbane, Canberra and Hong Kong, with three new properties joining its portfolio in the last six months.