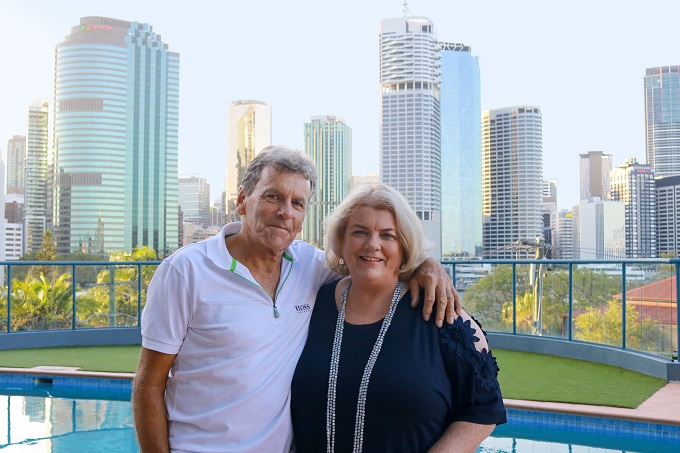 News
YOUR STORIES: Friendly lifestyle, friendlier managers
Resort News reporter Mandy Clarke interviews the managers of Bridgeport Apartments…
Kangaroo Point is one of Brisbane's most popular recreation spots; conveniently located East of the CBD, it is one of the city's premier residential addresses.
Home to many desirable residential apartments, one of those is Bridgeport Apartments and this month Resort News caught up with its resident managers, Anne and Grahame Crossley.
"Bridgeport Apartments is a classic oval 12-storey high-rise situated on the Brisbane river overlooking the CBD/Eagle Street precinct. Most residents are young professionals who work hard and enjoy coming home to a relaxed environment, content in the knowledge that we go the extra mile to make their life easier," Anne told us.
Resident managers here since 2009, Anne and Grahame were prompted to consider this lifestyle by friends who were already successful resort managers, they also thought it would be "a challenge to try something new". Grahame still owns his own electrical business, Crossley Connections, and Anne comes from a teaching background – meaning that they both have transferable skills for their current role.
Anne said: "Teaching is all about working with people and you also need good admin skills, therefore I knew that I could easily shift my skill set to management rights. Moreover, I am complimented by a very practical and hands on husband who understands the mechanics of the onsite jobs."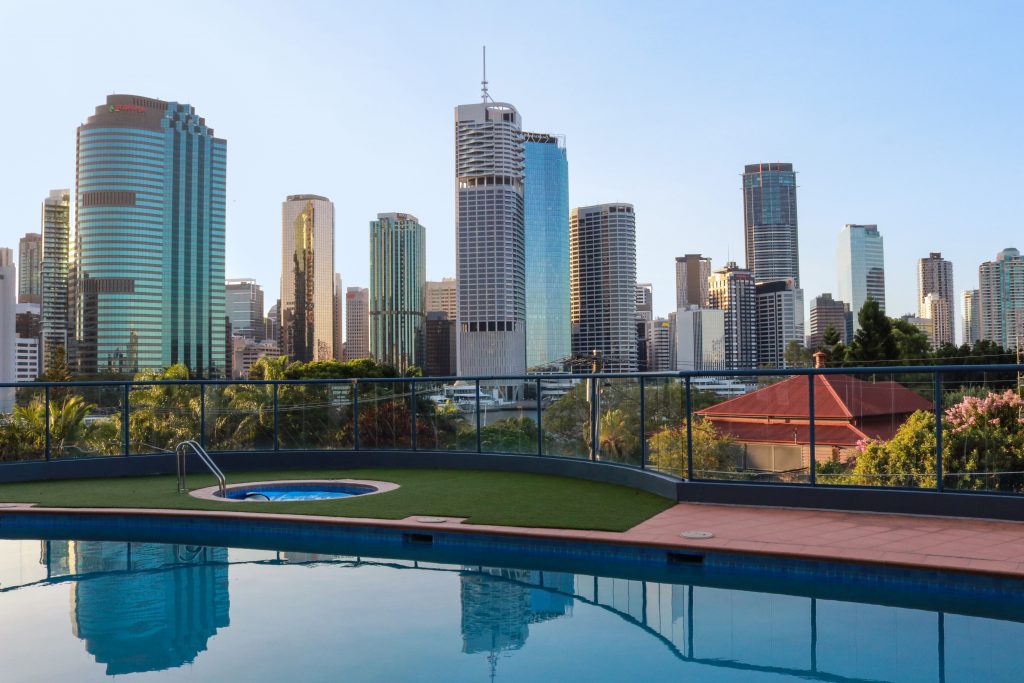 Both are people-centric and Anne and Grahame are also very well-travelled. Grahame still enjoys surfing and cycling and so the Queensland lifestyle suites them, especially at Kangaroo Point. This is a location that offers so much for those seeking a healthy outdoor lifestyle close to the city.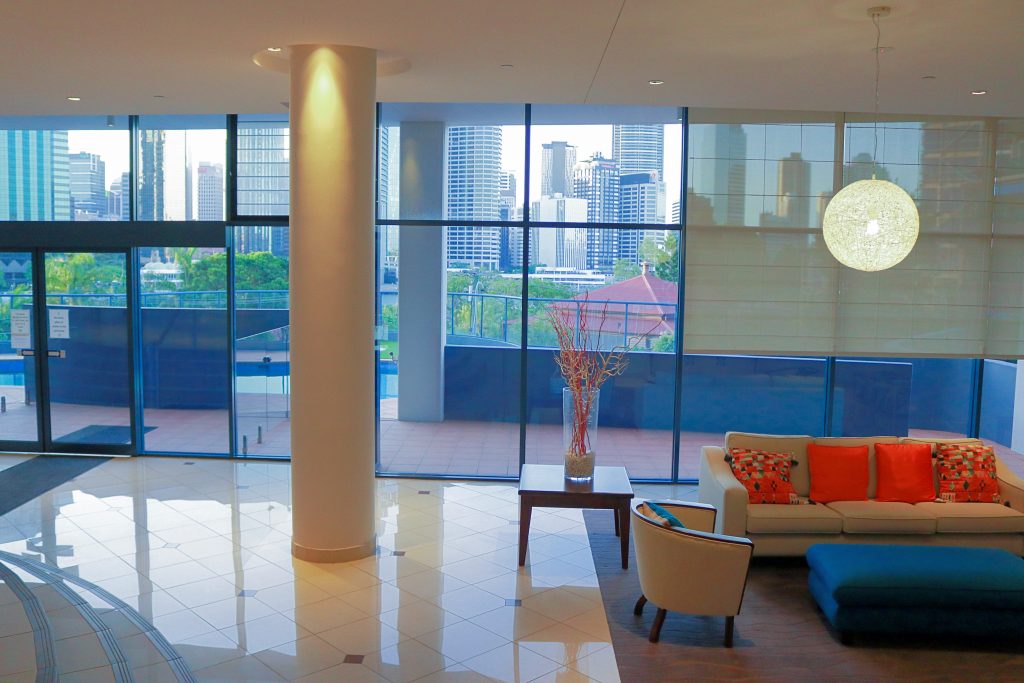 The lookout at the top of Kangaroo Point Cliffs offers unbeatable views to Brisbane City and is a popular picnic, rock climbing and abseiling site. It boasts the starting point of one of the most popular and extensive bicycle paths that runs along the Brisbane River via Southbank and on to St Lucia.
"We love this location and management rights allows us to work flexible hours so that we can fully appreciate the lifestyle. We care about people, enjoy learning about them and their interesting cultures, and we feel privileged to be able to offer them a great service. We find the more positive we are towards people, the happier the whole building is, it is equally important to make time for both owners and tenants," Grahame stated.
What's been the biggest learning curve so far? "Neither of us are great with the computer and we have learned a great deal so far continuing to slowly increase our skills," Anne replied.
Any advice for other resort managers or potential managers? "When you are buying management rights always use industry specialists, especially for legal, accounting and due diligence. If you are not sure about any aspect of the business, make sure that you engage a professional's advice," Grahame said.
"From the outset make a huge effort to work well with your body corporate, be enthusiastic and show them that you care about them and the building. Most importantly, look after you and allocate time for breaks. We go on holidays twice a year together and try to get away some weekends, even if it means that you have to appoint a relief manager (which can be difficult and relatively expensive), but it is money well spent!"
As the saying goes, 'the rough comes with the smooth'. Anne admitted: "The management rights industry can be tough at times and you need to 'roll with the punches' and always maintain a professional attitude. However, it is all worth it when we get lovely feedback from the residents who say that we are great managers."
When Anne and Grahame took over the management rights at Bridgeport Apartments they immediately concentrated on getting the cleaning up to a high standard, both inside and out. "We also aim to address all issues as quickly as possible, so tenants feel looked after, because we are onsite we are able to address emergencies without delay," Anne added.
They have also worked with other managers from properties in the locality to develop the Kangaroo Point Onsite Managers group. Grahame revealed: "The group meets once per month for dinner, to say hello and share ideas. It's a great network and we get a lot of support from attending and from our relationships with the other managers."
Bridgeport Apartments is an elegant and well positioned complex where residents have use of an all-weather tennis court, a magnificent sundeck and a beautiful pool overlooking the CBD. It's one, two and three-bedroom apartments are obviously sought-after; with Anne and Grahame being such pro-active on-site managers it offers residents security, peace of mind and comfort.