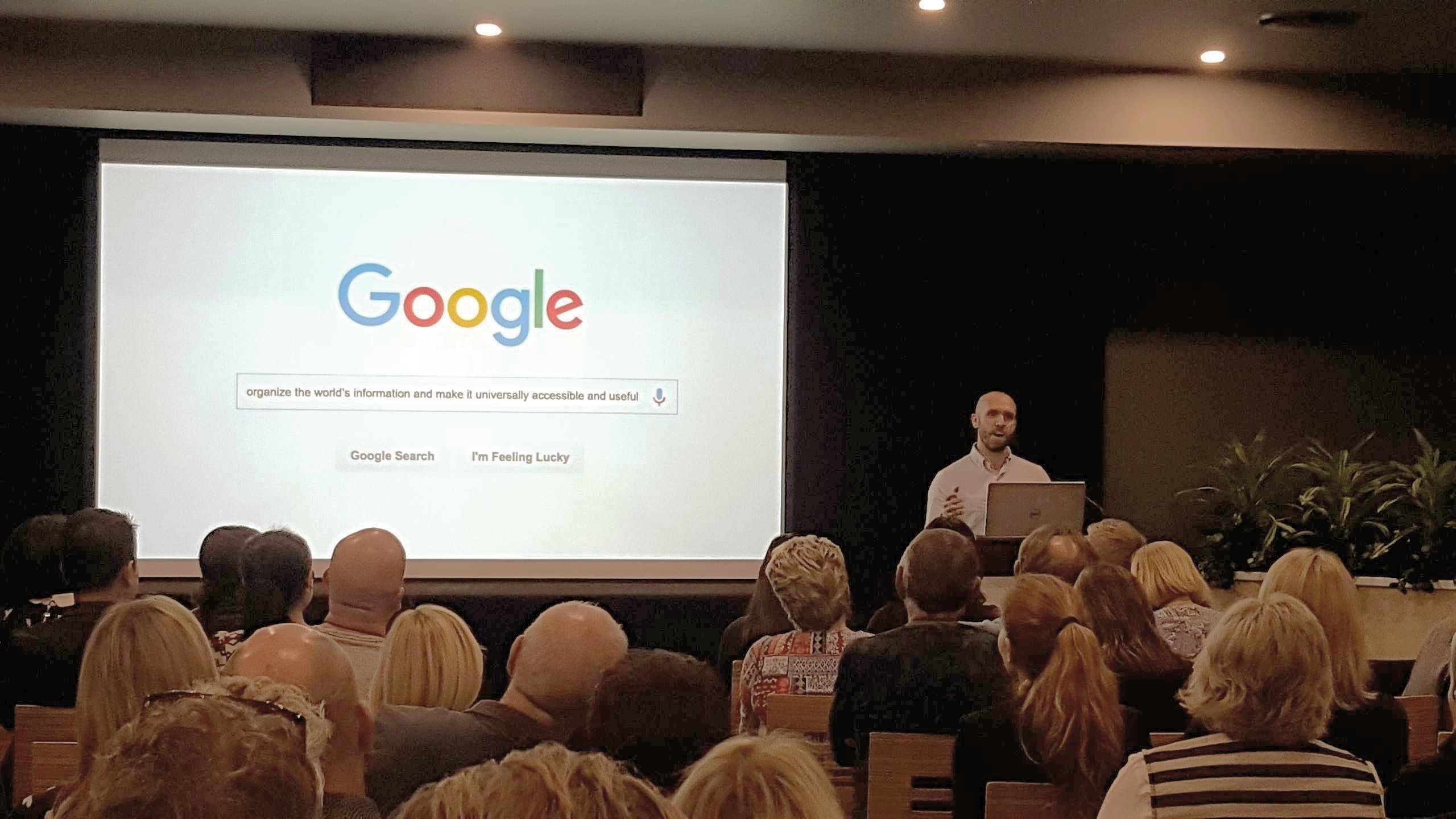 News
Exclusive: Google shares hotel ad tips at QLD marketing masterclass
AT A GOLD COAST EVENT LAST WEEK, GOOGLE'S MARKETING GURU EXPLAINED WHERE AUSSIE ACCOM MANAGERS ARE GOING WRONG WITH THEIR 'BOOK DIRECT' AD CAMPAIGNS.
Google promotes its hotel ads as a way for accom providers to generate direct bookings because the transaction takes place on the hotel's own website.
The Google hotel ad rates are
either pay per click (which varies
depending on the campaign type) or
commission, which varies
depending on bid placed.
. 
Google Hotels: go niche or go home?
The tech juggernaut's digital marketing guru Elliott Knight spoke at length during the 'Explore new avenues to increase your booking revenue' event, about how managers can make the most of their marketing campaigns. 
One takeaway that had a lot of resonance came up towards the end of the evening: when asked about the cost of ads on Google, he explained that while it depends on the type of ad, campaigns are usually pay per click so the key is to make sure that every click is worthwhile.
For a Gold Coast hotel, there would be no point in targeting guests that search for keywords like 'Sydney hotel' or 'Queensland' or else you'd be paying for lots of clicks that aren't relevant. Think about local attractions or reasons to visit your neighbourhood; unique aspects of your offering that would attract certain guests when you contemplate keywords. 
Marketing tips and notes from the Google talk:
Look at the data. Mr Knight explained that if you want to attract a particular type of guest, whether it's families, business travellers or baby boomers, you should research how to find them online. "Take the guest booking timeline into account," he advised. Google data revealed that millennials are the most impulsive hotel bookers, with 37 percent beginning their research just days before. Meanwhile, 51 percent of people aged 55+ begin their research either "months before" or "many months before" their stay. 
Mobile responsiveness. Mr Knight revealed that most guests search for hotels on their phones, then move to the desktop to pay. Why is that? One suggestion was that many hotel websites are not mobile responsive, so visitors have a hard time navigating on their phone and fear payments won't go through. It could also be a reason that guests book through an OTA – they may have found it too hard on the hotel's website. 
Clarify your name. Searching for a hotel website can be a nightmare: often, the website URL, home page or Google listing will use a different property name to the social media or OTA profile. This makes it confusing for guests and more difficult to book direct. 
Resort News was happy to host the Explore new avenues to increase your booking revenue event at Q1 last week and would like to thank the event's key sponsor HiRUM Software Solutions as well as all the guest speakers, including Google's Elliott Knight, Airbnb's Matthew Olson, Snapshot's Calisha Allsworth, TrustYou's Brigitte Creencia, CartStack's Brett Thoreson, and HiRUM's very own Sylvia Johnston. 
WHAT HAS BEEN YOUR EXPERIENCE WITH GOOGLE ADS? COMMENT BELOW TO START A DISCUSSION.