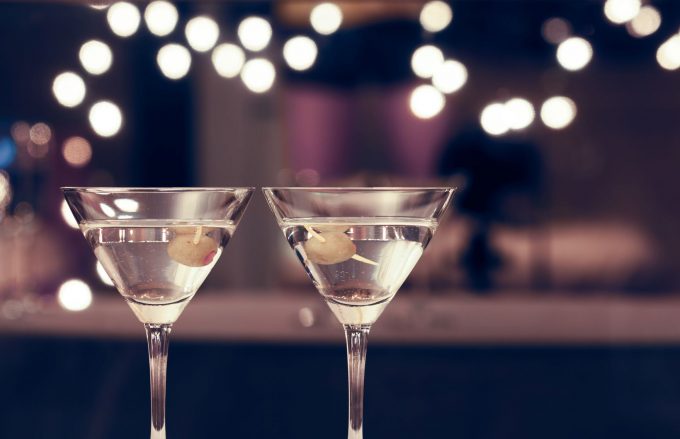 Sokyo Lounge intoxicologist Behzad Nvaziri has shaken down an impressive list of finalists to win the title of Sydney's best hotel bartender.
Nvaziri's smoky rendition of an Old Fashioned edged out strong competition in the 2018 Time Out event from five other gun hotel bartenders, all tasked with creating re-imaginings of classic cocktails.
Expert shakers Christian Comparone from Zeta Bar (Hilton Hotel), Kevin Londero of Hacienda (Pullman), Hemant Kumar of Zephyr Sky Bar (Hyatt Regency) and Leonid Zaytsev of Alibi (Ovolo Hotel) faced off in the finals with their twist on Espresso Martinis, Mojitos or Old Fashioneds.
But it was Nvaziri's
Thyme Out
– made with bacon fat-washed Irish whiskey, chardonnay vinegar, honey and thyme lemon syrup – which stirred the judges most.
The drinks were scored on their taste, appearance, creativity and the explanations behind them, as well as their suitability to be made behind a bar on a busy night.
The judging fell to three industry experts; 2012 Diageo Reserve World Class Global Bartender of the Year Tim Phillips-Johansson, Time Out's national food and drink editor Emily Lloyd-Tait, and Matt Linklater, bar manager at Melbourne's multi-awarded Black Pearl bar.
Time Out CEO Michael Rodrigues praised the finalists' creativity, saying the competition was an incentive for each bar to make its mark on a bigger stage.
"Sydney's inbound tourism numbers are only headed in one direction. Authentic Australian hospitality, delivered to world-class standard, is essential to ensuring a memorable visitor experience that encourages repeat visitation."
Judge Tim Philips-Johansson added in The Shout: "Hotel bars are the generally the first and last experience an international or interstate visitor has in a city; their importance to lay a hospitality yardstick is vital.
"After judging today's competition, it's safe to say Sydney's hotel bars are in safe hands."
Each competing cocktail, including the winner, will be available at the five finalist bars until July 31.