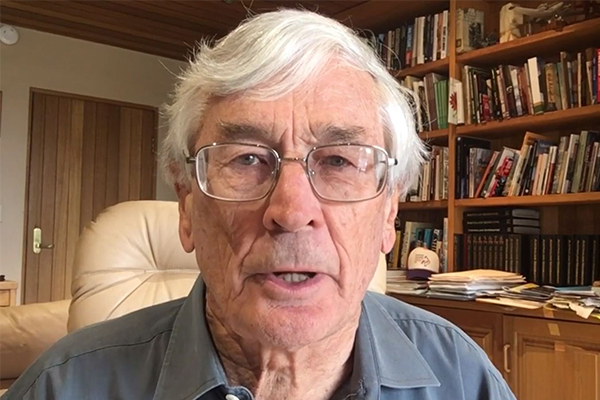 Dick Smith is almost as famous for passionately backing Australian business as he is for growing an electronics empire out of a CB radio hobby.
This week the entrepreneur took aim at accommodation's public enemy number one, comparing online travel agencies to the infamous Kings Cross standover men of the 1950s in their demands for commissions from Australian moteliers.
When Smith tuned in to the ABC radio's Australia All Over last week, he was appalled to hear about the commissions of up to 35 percent charged to moteliers on bookings made through sites like Expedia and Booking.com.
He has since posted a Youtube video lambasting the agencies (OTAs) and urging Aussies to book accommodation direct, lobbying Accomnews to help educate the wider public about the practice.
When he approached us for information on Friday, Smith said: "It's unethical, it's immoral – I'm comparing it with the standover payments made in Kings Cross because it's that serious.
"I noticed when I started booking hotels on my iphone I'd see all these sites, and on principle never buy from them because I just knew they were leeches. I'd always ring the hotels directly.
"We should have Australians going direct. Why would you want to be paying any American billionaire some of the money for your booking in Australia? It's outrageous.
"I think it's a very serious issue. I suggest every motel owner sends my video to their email list because it's incredibly important."
Smith is critical of the Australian Competition and Consumer Commission for a perceived failure to protect moteliers from contract clauses imposed by OTAs which prevent them from advertising cheaper prices online.
The practice is currently under review by the consumer watchdog, with insiders predicting Australia may soon follow several European nations in banning parity clauses.
The American-owned OTAs currently pay no tax under Australian law, a situation about to change this November following an announcement in May's federal budget. 
Smith said he was disappointed his video had so far failed to go viral, and he urged Accomnews editor Kate Jackson to send it out to as many mainstream media contacts as possible.
"It's imperative to try and make my video go viral, it's the public that have to know they're being ripped off," he said.
"The public are the ones who are going to do something about it."