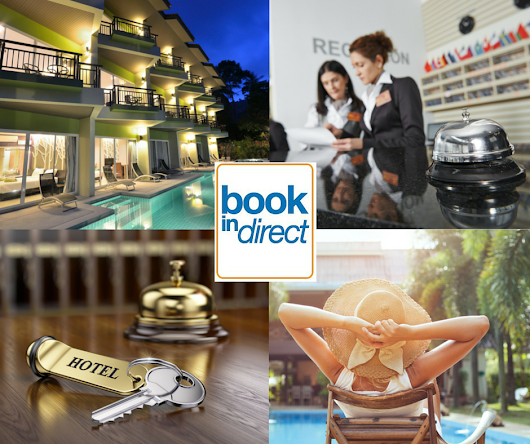 A pair of Dubbo accom veterans are taking on the might of the online travel agencies with their home-grown booking platform.
For almost 30 years, Terry and Sue Clark have run motel and apartment businesses in the central western NSW city – raising their family and winning multiple accolades for their accommodation along the way.
Now at retirement age, the enterprising duo show no signs of taking things easy but instead have launched a no-commission bookings site, BookinDirect, as an alternative marketing platform for operators across Australia tired of paying high commissions.
Their cooperative marketing approach asks operators for a "very modest annual commitment", with a guarantee that 75 percent of the annual subscription goes back into brand marketing for the benefit of member properties.
Listings are free and all profits from bookings taken through the site are retained by operators.
Terry said: "One morning at our reception I asked a guest how she found her best prices when booking accommodation.
"She simply said, 'I book in direct'. 
"A light went on in my head and as soon as she left I went to the computer and bought the domain name bookindirect.com.
The website acts as a portal, linking to each property booking software and promoting that site so accommodation providers can bypass online travel agencies and sell their rooms commission free.
The couple are now at the stage of promoting BookinDirect to the nation's medium to small accommodation providers, with a number of operators from Mollymook to Mooloolaba already on board.
"The way things are now with domain name hijacking by OTAs, there is little chance to compete as an individual," said Terry.
"But as a co-operative marketing group, pooling resources and enthusiasm, we can make a difference.
"I know many accommodation providers are now so dependent on OTA bookings that any move to change might jeopardise their flow of bookings.
"We are not promoting not using OTAs but instead adding another marketing tool that achieves a better rate of return per room let.
"BookinDirect is a simple word that could become so powerful if we had many choices for consumers when searching for a best rate at properties all over the country.
"So the drive at this point is to get properties to list, at least in our free format, to start the ball rolling."
While the couple have always listed their Country Apartments rooms through travel agencies, they became disillusioned when the 'new-style' travel agents entered the market with last minute pricing strategies and price parity clauses.
"For many years I thought about what this was doing to our local prices and I could see no real gains in tariff relative to the cost increases," said Terry.
"On the other side of the coin, we were all investing in our own booking software linked to our reservation systems so why wouldn't we promote our websites and the direct booking opportunity?"
As veterans of the industry, the Clarks understand the unique challenges faced by operators.
"We have been using, in house, our BookinDirect marketing principals and it is certainly working for us.  This is what I would like to share with other accommodation providers," said Terry.
"If the industry wants a 'go to' site that bypasses the OTAs, then here it is."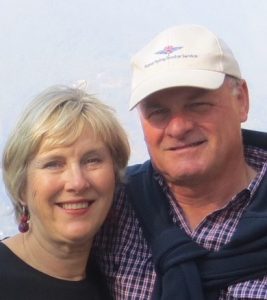 Terry and Sue Clark