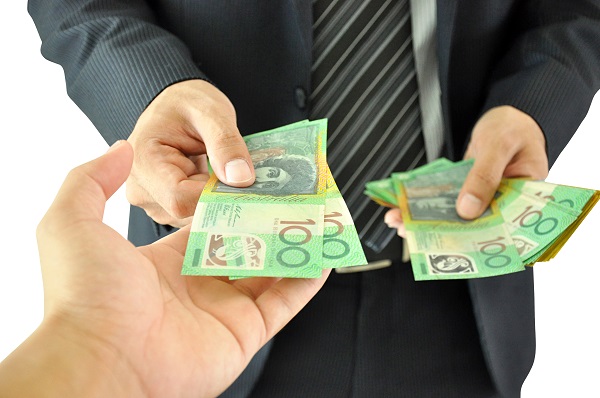 Industry players from Airbnb to the Australian Hotels Association are spending hundreds of thousands of dollars to influence the outcomes of state elections.
Commonwealth donations data released this week shows the Australian Hotels Association, through its Tasmanian Hospitality Association arm, donated $57,000 to the Liberal Party in seven separate payments just before the Tasmanian election last March. 
The data also shows hotels associations from around the country were major contributors to Coalition coffers generally in 2017-18, giving a combined total of more than $600,000 to the party.
The hotel lobby ran an intensive advertising campaign during the Tasmanian election campaign, with the future of poker machines in pubs and clubs a core issue and a major difference between the parties. Labor proposed to phase pokies out by 2023, the winning Liberals pledged to retain them for at least 25 years.
The AHA remained tight-lipped on the subject of political donations this week, CEO Stephen Ferguson telling AccomNews "we aren't commenting".
However, the association's traditional adversary, Airbnb, is happy to talk about its plans to donate significant funds to the Coalition war chest ahead of the upcoming NSW elections.
The American multinational has flagged it may run political campaigns ahead of the NSW election against Labor's proposed short-stay registration scheme.
Airbnb has signalled its intention to spend thousands of dollars trying to sway votes before the March 23 poll by registering as a third-party campaigner.
It wants to retain new rules for home sharing introduced by the state's Liberal government and opposes plans for short-term rentals to be registered, making them easier for local councils to track and regulate.
Airbnb has described Labor as "pro-hotel" and has emailed its NSW hosts about the proposed changes.
"Our community in NSW is a large, growing political constituency," public affairs manager Julian Crowley said in a statement.
"We want to make sure that red tape rules written by vested interest lobbying groups don't put family holidays out of reach for next Christmas.
"We're keeping all our options open and will consider campaigning, if need be, to ensure our community's voice is heard loud and clear."
Labor spokeswoman Yasmin Catley denies the party is against short-term rental platforms but argues registration  will make the sector safer, fairer and more accountable.
"Airbnb is an international, multi-billion-dollar company and they will push the barrow as hard as they can for clients," she told AAP last week. "Our job is to protect the people of NSW."
Airbnb is one of 41 registered third-party campaigners ahead of the NSW election alongside unions, community organisations and industry groups.