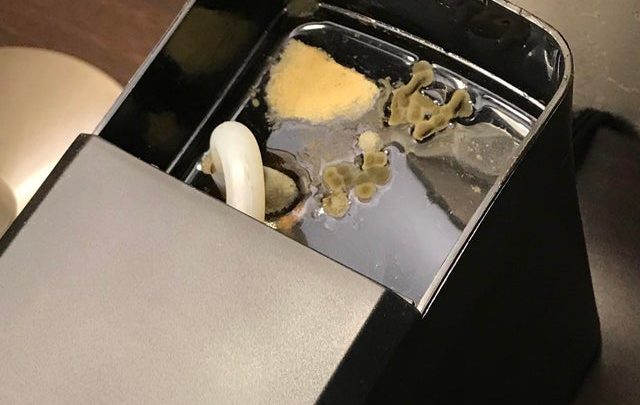 The cleanliness of accom rooms can sometimes be questionable, but a photo taken by traveller Henry River really tests the gag reflex.
River lifted the lid on the coffee machine in his hotel room to find an ugly brew of mould and fungus developing inside.
He posted the image to Reddit with the caption: "And this is why you check the hotel coffeemaker before you use it …"
The post stirred a discussion on what the yellow and grey lumps of matter proliferating in the machine's water reservoir actually constituted.
Some thought a previous guest had attempted to cook food in there, one suggesting they were remnants of "mac n cheese".
Others saw it as a cautionary tale, one commenting: "Well excuse me while I retroactively gag for every single cup of coffee I've made in my past 20 years travelling," Rivers replying "So sorry dude."
One travel veteran commented the coffee machine should be the first thing to checked when entering a hotel bedroom as "haven for bacteria, rust and mould" if not cleaned properly.
A 2018 story in The UK's Daily Express, titled "You should NEVER use this item in your room for a stomach-churning reason", warns badly-cleaned coffee machines are a breeding ground for potentially harmful bacteria.
It quotes Dr Charles Gerba, professor of microbiology and environmental sciences at the University of Arizona, warning coffee machines which often get just a quick rinse with water should be cleansed every few months with vinegar to prevent mould and bacteria growth.
The story reports researchers at the University of Valencia examined nine different Nespresso machines used over a one-year period.
"All the machines revealed a significant bacterial diversity, with the total number of identified genera ranging from 35 to 67," stated the report – meaning a "moderately to highly abundant" quantity of bacteria had been found in the machines.
Dr Gerba also warned of the potential for contamination as germs from one machine are transferred to another by cleaners moving around.