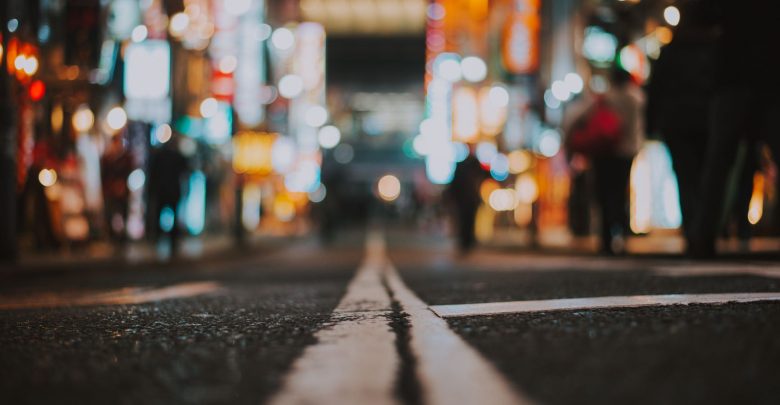 Australia's leading tourism accommodation bodies say Sydney's lock-out laws need amending if the city is to remain an international visitor draw.
The heads of Tourism Accommodation Australia and the Accommodation Association of Australia appeared before a select committee of the NSW Parliamentary Inquiry into Sydney's Night-Time Economy (NTE) this week.
Both argued the need for a reinvigorated NTE for Australia's leading tourism destination, TAA chief executive Michael Johnson, urging action to "restore Sydney's reputation as an international city".
Mr Johnson described the NTE as an integral part of the city's commercial, cultural and social fabric.
"On a broader spectrum, this economy plays a pivotal role in NSW attracting domestic and international visitors to experience all that Sydney has to offer," he said.
Dean Long, chief executive of AAoA, agreed, saying: "The Accommodation Association believes a vibrant and safe night-time economy is vital in encouraging increased spend and repeat visitation from visitors to Sydney."
Sydney's lock-out laws were introduced in 2014 to tackle alcohol-fuelled violence following fatal one-punch attacks on teens Daniel Christie and Thomas Kelly.
The legislation required 1.30am lockouts and 3am last drinks at bars, pubs and clubs in the Sydney CBD entertainment precinct comprising Kings Cross, Darlinghurst, Cockle Bay, The Rocks and Haymarket.
Johnson argues the lockout laws have had a detrimental impact on the city's night economy, valued at more than $27 billion and supporting some 230,000 jobs, with TAA member feedback indicating visitors are frustrated by the lack nightlife in Sydney.
He said tangible and anecdotal evidence showed restricting the trade of one part of the NTE had caused flow-on effects including a reduced vibrancy, fewer business event bookings, diminished live music revenue, and closures across hotels, cocktail bars, nightclubs and wine bars.
He linked in data from STR which shows a decline in hotel average daily rates over the last seven months and a decline in revenue per available room over the previous 14 months – and highlighted a reduction in passenger movements at Sydney Airport in the year to April.
He also argued preliminary research from the University of Sydney indicated the lock out laws had not reduced levels of violence in the Sydney CBD – contradicting 2015 data from the NSW Bureau of Crime Statistics and Research which showed a 26 percent reduction in assaults in the lockout area.
Mr Johnson made the following recommendations:
Increase public transport options at night
Enhance late-night trading and diversify offerings
Remove the regulations on the Sydney CBD and Kings Cross
Increase visible security
Run additional education campaigns
Establish a task force responsible for NTE enhancement
"Without a vibrant and active night life, Sydney risks losing status as a globally attractive city to visitors," he told the committee.
"We have the opportunity, if we all work together, to get it right and set the highest standard for the night-time economy."
Dean Long told the inquiry tourism accommodation is a vital part of the Sydney and NSW economy, contributing $2.7 million in direct visitor spend and employing 27,000 people.
In his presentation to committee members he called for a balanced approach to stimulating the city's NTE while ensuring appropriate safety measures were established.
His recommendation included:
Increased diversity in late-night activities to create a balanced night-time economy inclusive of social and cultural activities;
Managed areas with ease of access to late-night public transport for visitors and staff and with premises that are well-managed and regulated;
More streamlined processes to assist night-time economy businesses to operate, with broader recognition and reward of venues that apply strict ethical standards and operating conditions;
Monitoring and review to ensure the measures put in place are effective in revitalising the night-time economy.
Mr Long said the association "looks forward to working with the members of the committee and government on future plans for reinvigorating the night-time economy".