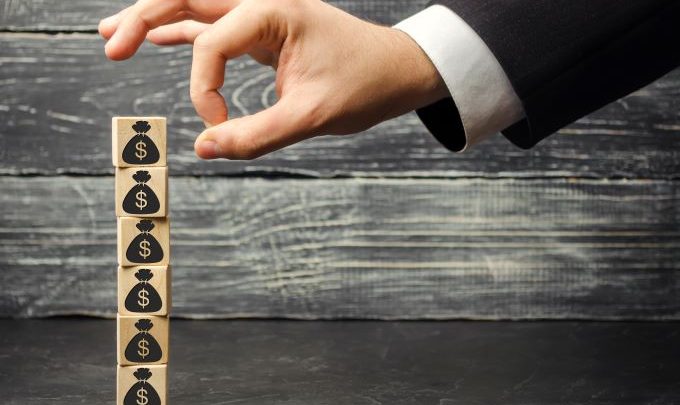 A company behind Amoma's downfall is urging accom operators to shore up their contracts and better police listings.
Amoma, which collapsed earlier this month, was suspected to be among a number of online booking platforms guilty of undercutting prices by on-selling wholesale bundled room rates straight to the public.
Data intelligence firm Fornova works with several international hotel groups to tackle rate leakage and says its efforts to shrink Amoma's inventory was instrumental in bringing down the bookings platform.
CEO Dori Steinold argues that while operators are increasingly focused on taking back control of rates, without concerted action the industry will continue to be at the mercy of undercutting agents.
Steinold told hospitality.net: "The downfall of Amoma is just the tip of the iceberg – it does not solve all of the hoteliers' problems. There are many more sites just like them waiting to pick up their inventory. Amoma was just one of the better-known providers.
"In the last year, we've seen the larger OTAs also move into this market, buying inventory from wholesalers in a similar way and offering rooms at a lower rate than the hotel's best price.
"With globally recognised brands now operating in the same way as the likes of Amoma, the risk for hoteliers, and their guests' consumer rights, is even greater.
"The best way for hoteliers to protect themselves from being undercut is by taking their distribution health more seriously and clamping down on inventory being sold to these uncontracted sites by wholesalers. We're already seeing the larger chains intensely focusing on this challenge."
Marriott last week moved to sure up rate leakage by partnering solely with Expedia on wholesale distribution. The announcement was hailed by the industry as a move forwards in the battle for greater clarity around discounted rate distribution.
But as Stein points out, the two big OTAs, through affiliates such as Agoda and Booking.basic, are moving into the discount space and creating inventory control issues for operators far less powerful than Marriott.
He told hospitality.net: "The first reason (for Amoma's collapse) is the pressure they were feeling from the larger OTAs who, in the last year, have evolved to also become marketplaces sharing both the rate they've agreed with the hotel and the sourced rate from wholesalers, effectively undercutting the agreed rate.
"That not only negatively impacted Amoma, but it also constitutes bad news for hoteliers and their guests.
"Just as with the uncontracted sites like Amoma, guests have fewer consumer rights when buying from these marketplaces, including around cancellation, and the hotels continue to be undercut."
One accom owner shared her Booking.com login information with AccomNews, which showed the property's room rates were listed on unidentified sites in France and China at below parity rates, affecting her quality score with the OTA giant.
Even after making dummy bookings in order to establish the source of the unapproved rates she was none the wiser. The bookings came through as Expedia listings, meaning she could not establish where the prices were actually displayed and by whom. OTAs are not required to disclose the source of their discount rates.
Smaller OTAs such as Danish start-up Nustay also invoke the wrath of Australian and New Zealand operators by listing below-parity rates without the property owner's permission and then refusing to delist properties when challenged. Operators who take issue with Nustay have been threatened by the company with legal action.
Budget Motel Chain operations manager Chris Fozard said: "Nustay claim to be using AI, I would suggest a cleverly written algorithm has been created to 'scrape' the internet for properties data (possibly from OTAs), or one of the OTAs is continuing to share information with them. 
"Either way, properties' information is being advertised without their consent, which is concerning to our industry, as we're trying to 'take back control', not give more of it away."
Nustay CEO Mathias Lundoe Nielsen told AccomNews: "We are surprised about the very negative remarks apparently being made about us, as we believe that we have showed the accommodation providers nothing but responsiveness and willingness to cooperate within the limits of what we believe is fair.
"Through our cooperation with different bed banks, we have been granted rights to market and offer rooms from all hotels available through our platform. We receive both B2C and B2B feeds, where we make sure to only use the B2C feeds directly to end-consumers.
"Of course, we cannot preclude that such bed banks have granted us rights to hotel that they do not have or how they determine what is a B2C or B2B rate, however that is not something that we have any control over. We strongly advise the hotels to revise their own distribution agreements if there is something they don't like or didn't anticipate.
"As a gesture of goodwill and respect we have accommodated enquiries and removed hotels from our listings even though we have all rights needed to advertise and market their rooms.
"We are reluctant of removing accommodations because we have the rights to market them and removing accommodations limits our competitiveness towards the market leaders. Meaning, it creates an unfair landscape of competition."
Industry bodies within Australia and New Zealand are lobbying the government and consumer watchdogs the ACCC and Commerce Commission for greater regulation of OTA behaviour, while there are initiatives under development to help smaller operators better manage rate leakage.
Julie White, CEO of Hospitality New Zealand, said: "Hospitality NZ members are increasingly concerned on the lack of transparency and knowledge when being listed on OTA sites such as Nustay. 
"As guests spend more time searching in pursuit for an accommodation deals, it is the accommodation provider that is being punished and caught up in the crossfire between the OTAs. 
"OTAs are increasingly having to compete for the same booking through deeper price margin discounting. 
"The challenge with sites like Nustay is the ability of being removed. After discussing our concerns earlier this year with the Commerce Commission it is Hospitality NZ's recommendation to review all contracts (especially when it comes to onward distribution clauses), manage the terms (including blockout dates), rate positioning and consider reducing access via removal of allotments (bedbanks)."
Dori Stein says ensuring rooms are booked direct or through a contracted OTA is the "best outcome for the provider, which can secure its margin, and for guests who have all their rights protected".
The Fornova CEO says there is optimism for the future, with the industry getting wise in "moving away from static rates to become much more responsive to demand".  
As a result, he says, the inventory available to wholesalers has been reduced as the number of direct bookings and sales from contracted OTAs increases.