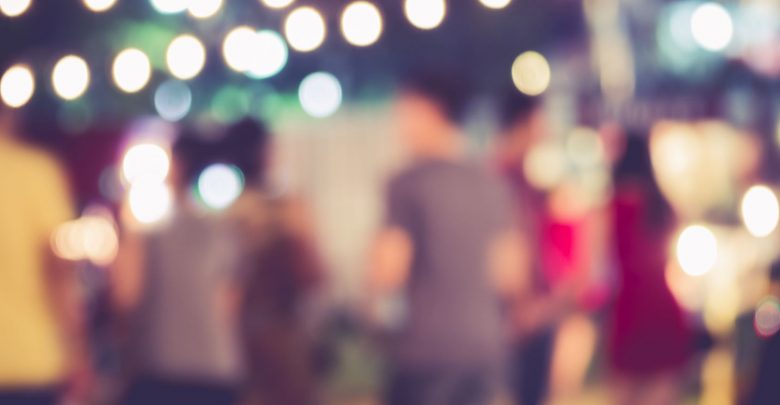 A leading accom body has described as "a public relations campaign" and "damage control" Airbnb's response to a fatal shooting at a US short stay property.
The company's co-founder and CEO, Brian Chesky, announced a series of measures designed to improve safety following the shooting deaths of five young people at the Airbnb-listed property in California.
"We must do better, and we will. This is unacceptable," Chesky tweeted in the wake of the October 31 attack, announcing moves including expanded screening of 'high risk' reservations, formation of a rapid response team dedicated to policing house parties and a ban on serially disruptive hosts and guests.
The company has, for the first time, committed to reviewing and verifying every home and host on the site by December 2020 and introducing a policy to ensure guests are either booked into alternative accom or refunded when a property fails to meet Airbnb's standards of accuracy.
But Tourism Accommodation Australia chief executive Michael Johnson has come out swinging against the platform, saying: "Airbnb are yet again more concerned about delivering a public relations campaign rather than engaging in a rigorous examination of the properties they list.
"Tellingly, Airbnb have not agreed to delist those properties which do not meet their own self-determined standards, but only to 'label' those ones that do.
"Airbnb is in damage control after a series of high-profile incidents, coupled with numerous jurisdictions around the world who are moving to impose strict regulations on the platform, reflecting community and industry concerns about its unfettered proliferation."
His words follow Australian Tax Office revelations that Airbnb is a "key driver" of a $9 billion tax shortfall nationwide, with rorts and mistakes by hosts uncovered following analysis of financial records recently handed over by rental platforms about their clients. According to the Australian Financial Review, some landlords are failing to disclose annual income of more than $70,000 from rental platforms.  
Michael Johnson said: "$9 billion in lost income tax represents hospitals, schools, infrastructure projects and critical services for Australians that could have otherwise been delivered.
"This is not some benign leakage from the tax system that can be overlooked – this is a significant issue with considerable implications for all Australians.
"Lost income tax loss adds to a long list of other well-known problems caused by the unregulated short stay accommodation sector including risks to guest safety, undermining of past and future investment decisions and damage to community amenity."
Other industry bodies have reinforced the call for independent registration of short-stay holiday rentals for greater tax and safety accountability, a reform recently introduced by the Tasmanian government and proposed for imminent introduction in NSW and WA. Airbnb has been broadly supportive of such controls Down Under, preferring a state-wide blanket approach to a piecemeal council-by-council one.
"We would like to see a strong, effective public record of everyone participating. To let your property, you'd need to be registered," chair of the NSW Owners Corporation Network Phil Gall told The Sydney Morning Herald.
"'Party houses' are the tip of the iceberg – there are bigger regulatory issues at play here."
While most states are at least looking at registration schemes for short stay owners, Victoria's short stay regulations are among the weakest in the country and don't include such a scheme.
And Queensland, one of the country's fastest-growing tourism destinations, has no state-wide controls at all, tourism minister Kate Jones confirming this week that a lack of consensus among stakeholders means there are no plans for introducing new rules.
"Mayors keep telling us they don't want a one-size-fits-all policy. We're not going to force rules on councils and tourism operators that they don't want," she said.
The Accommodation Association of Australia is pushing for a consistent national response to short-term rental accommodation which involves all states taking responsibility for policing the sector.
Pointing to the newly-released annual Australian Accommodation Monitor, which shows a continued leakage of guests from commercial to unregulated short stays, CEO Dean Long advocates "greater transparency of the unregulated sector and a fair playing field for us to compete and employ Australians".
"We congratulate the government and the ATO on the data matching program which according to media reports is already producing dividends," Mr Long said.
"However, there must be action at a state level that recognises the significant impact of short-term rental accommodation. States have an important role to play in ensuring appropriate planning controls are in place that govern not only commercial tourism accommodation but short-term rental accommodation.
"We seek a strong code of conduct that protects visitor safety and amenity, planning controls that prevent the growth of 'quasi hotels' and a registration system that assists in monitoring compliance."
While Queensland has opted out of such an arrangement, individual councils within the Sunshine State have been left to formulate their own short-stay controls – creating localised issues for areas such as Noosa.
The holiday town's mayor, Tony Wellington, has been forced to defend his shire council's plans for regulation after one concerned Airbnb host posted on Facebook that hosts might be forced to rip out a second kitchen in their properties under proposed new bylaws.
Rob Neely, president of the Noosa Hinterland Residents Association, wrote on the associations' page: "If you currently run a Airbnb in your home you will be asked to remove the kitchen or anywhere a guest can prepare a sandwich."
The mayor described the post as "misleading", saying: "Where entire houses or flats are let – the vast majority of Airbnb type properties – of course they can have a kitchen. The issue arises only where people let part of their own home, where it is generally a home-based business."
Airbnb, local councils and industry bodies last year lobbied the Queensland government for statewide controls to avoid just such issues, resulting in formation of an industry reference group but no policy outcome.