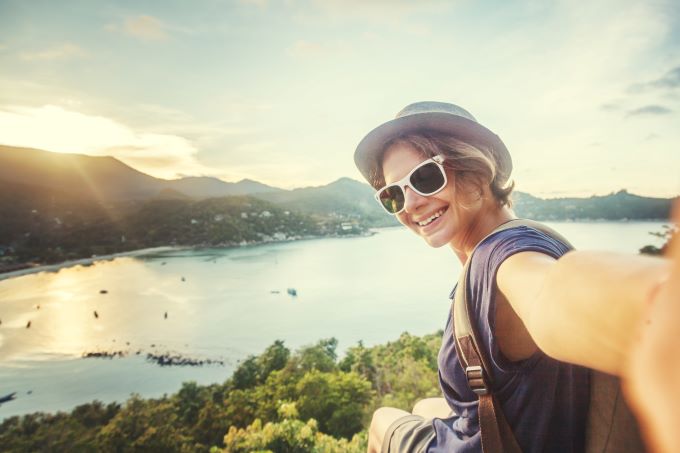 There's a quiet revolution happening in accom – the rise of the female traveller.
Women today control more money and enjoy greater empowerment than ever before, and the result is a significant shift in travel habits.
Solo travel by women over the last five years is a market phenomenon. Over the last year alone, outdoor recreation company REI has seen a doubling in its registrations for women-specific travel adventures.
Of course, women are not just taking control of their own getaways but are estimated to make more than 80 per cent of household spending decisions, including family travel planning and booking.
As a result, travel trends tend to reflect women's interests. Booming areas such as culinary holidays, voluntourism and cultural tourism are driven by female demand in 2019.
If accom is not working to enhance its offering by tailoring facilities to accommodate the needs and wants of the female traveller, it is looking in the wrong direction.
On the road
For anyone travelling alone, little points of connection can be reassuring and even touching.
In August, I stayed at Novotel Surfers Paradise. There was a 'handwritten' note from the general manager welcoming me, attached to a parcel of strawberry and chocolate fudge topped with an edible mini surfboard. 
Of course, my brain knew this was a data grab with a hint of place setting, but my soul felt glad someone had made an effort to acknowledge my existence there.
Despite enjoying the spacious, stylishly renovated room and sea view, my favourite feature was a back-lit bathroom mirror which provided ample light without casting me as an extra from Shaun of the Dead.
When on the road, particularly for business, you are often looking to present the best version of yourself – and a bathroom mirror that accurately recreates daylight is a big plus. A well-lit full-length mirror is also a bonus, and the Novotel offered both.
In-room extras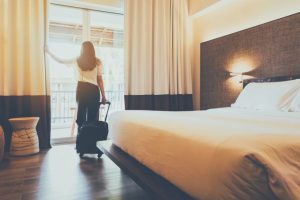 Making assumptions of female wants based on stereotyping can be dangerous, but presenting amenities that can be nothing but helpful, whatever your sexual identity, is good business sense.
Every self-respecting hotel room will offer a hair dryer, but quality dryers and hair straighteners speak of next level care.
When it comes to face and body products, makeup wipes, body creams, cleansers and toners can give female guests a sense that you understand their wants.
And mammoth fluffy towels are something women travellers often talk to each other about as a guilty pleasure.
Similarly, a plentiful supply of luxe, eco-friendly shampoo and conditioner say to customers that you understand the demands of keeping both long hair and the planet healthy.
Soul, man
Practicalities aside, women are increasingly looking for accommodation that speaks to them – and not just through greeting notes from the GM. In general, women engage more with the places they visit than men do.
"Women focus on the why of a destination rather than a what," Claudia Rossi Hudson of Mary Rossi Travel told Traveller, arguing they are more likely to pay for a private guide who can offer personalised insights, for instance, than to sign up for a cookie-cutter bus tour.
A visitor guide providing recommendations on memorable local experiences or 'hidden gem' destinations can be a powerful marketing tool for your accommodation – as can staff who really know their locale and its best assets.
Hayley Baillie, co-owner of Australian luxury brand Baillie Lodges, told Traveller: "Women travellers want to be in the thick of it – to get amongst things and have a real, un-manufactured experience.
"For that reason, women are drawn to hotels that offer quality concierges and immersive activities. You want someone to open the door and allow you an authentic connection with the destination you're visiting, without having to do a huge amount of work in preparation."
On the whole
Women travellers are rarely on the road because they have a surplus of spare time. Many are frantically juggling relationships, children and careers and are looking to re-balance through their escapes.
Elinor Fish, the founder of all-female travel operator Run Wild Retreats, told The Washington Post: "My clients are very successful in their careers but they are realising that they need to focus on their wellness, too.
 "They know stress is an epidemic, so they are seeking out these travel experiences with other women in the hopes of returning home refreshed and restored."
Accom's single biggest trend in 2019 is wellness – a movement powered by the rise in female-driven bookings. Properties which tailor their offering around healthy food, fitness, balance and nature are best placed to take advantage of that lifestyle refocus.