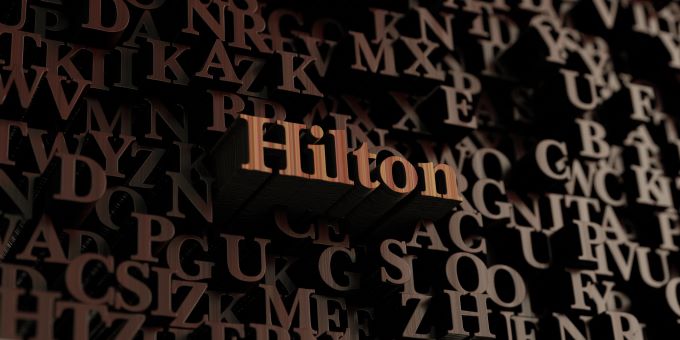 The competition for getting travellers to book online is fierce.
Hotel operators, like Hilton and Marriott, want you to come directly to their site to book, while online travel agencies (OTAs) promote their ability to secure the best deal as an advantage.
And now there's Airbnb, which has disrupted the game for all. Airbnb has become a top travel site online, and searches for Airbnb to online travel have grown 13 percent YoY (year-over-year).
Across ten of the top hoteliers and OTAs, average booking conversions per visit are currently at 1.9 percent during the months of September and October.
OTAs like Hotels.com and Agoda have higher conversions at 6 percent and 5 percent, respectively. What can the hoteliers do to increase their online conversions?
It begins with separating your online audience into bookers and browsers. Bookers are travellers that visit your site and make a reservation. Browsers are travellers who also visit your site but do not make a booking.
Using Hilton as our example, we can demonstrate the digital insights needed to win back browsers.
Source: Hitwise, US. Conversion rate of hotel bookings based on total visits, 8 weeks ending 11/2/19.
1. Understand who your browsers are
Of the 6.7 million travellers who visited Hilton's website in the eight weeks ending 11/2/19, 4 percent made a reservation. Considering that Hyatt converts 10 percent of visitors, Hilton is falling behind key competitors. Who are the other 96 percent of people that visit and do not book?
Hilton browsers are not too different from bookers. Both groups are mainly 55-64 years old and earn over US$100,000. This means that Hilton is getting the right group of people to their site, but lacking the right offering to make more people pull the trigger.
Bookers are more likely to visit on their desktop/laptop, so optimising content for desktop web browsers could be essential to converting would-be bookers.
A higher proportion of people from DC, South Carolina and Hawaii are more likely to be Hilton browsers. Identifying where these consumers want to travel and optimising for mobile devices could help Hilton create more targeted campaigns for this segment.
Source: Hitwise, US. Profile of consumers who booked on Hilton.com vs. consumers who visited Hilton.com and did not book, 8 weeks ending 11/2/19.
2. Identify where your browsers go
Understanding where browsers go after visiting their website and not booking can help Hilton convert more browsers into bookers.
27 percent of browsers go back to Google after visiting Hilton.com, but 12.7 percent are redirected to another one of Hilton's websites. Hampton Inn receives two-thirds of that downstream traffic.
Another 4.3 percent of browsers go directly to an online travel agency, like Expedia or Hotels.com, but that share has slightly declined year-over-year.
Share to Marriott is still significant but declining -17 percent year on year. Meanwhile, downstream traffic to Airbnb has grown +23 percent year on year from Hilton.
Once Hilton knows where their browsers are going instead of booking, they can leverage search to understand why.
Source: Hitwise, US. Downstream traffic from Hilton.com after not booking, 8 weeks ending 11/2/19.
3. Know why they visit the competition
Analysing which searches Hilton browsers use to direct to top competitor sites can uncover why they may not book with Hilton.
Hilton browsers that end up on Marriott are searching for hotels in the Northeastern cities, like Portland, ME or Boston. Expedia visitors that don't book with Hilton go for destinations in Florida and Charleston, SC, while those who end up on Airbnb are most likely to search for vacations in Latin American countries, such as Cuba and Costa Rica.
To win back these browsers, Hilton could target these keywords, like "Harbourside Charleston SC Hotel" through paid search, or they could place promotions on specific regions, like the Northeast or Latin America. 
Source: Hitwise, US. Searches on top competitors by consumers who visited Hilton.com and did not book, 8 weeks ending 11/2/19.
To win back browsers (customers who visit your site but do not book), companies must first start with understanding how their browsers differ from their buyers. For Hilton, their browsers are still older and high-earning individuals who are more likely to live in DC, South Carolina and Hawaii.
Once you know who they are, you can analyse where else they go to determine your biggest competition. More of Hilton's browsers go to Marriott and OTAs, but the number of browsers going to Airbnb is growing YoY.
To convert browsers into bookers, companies can leverage search into paid search and promotional strategies. If Hilton wants to win back browsers from Marriott during September & October, they should focus on Northeast destinations, while if their sights are on Airbnb, Latin America would be the solution. Track this on a weekly or monthly basis to optimise promotions over time.