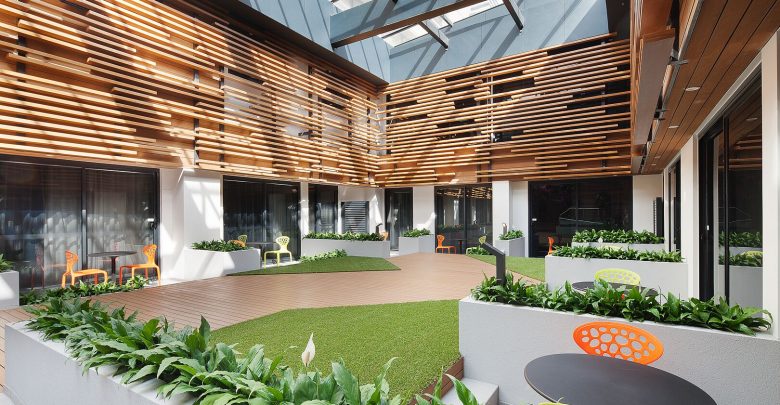 Jasper Hotel Melbourne is named after the soothing and positive energy of the multi-coloured Jasper stone, and in September it impressively re-introduced itself to Victoria's accommodation industry.
The launch marks the completion of a remarkable $2.2 million refurbishment and renovation of its 59 accommodation rooms.
This is a timely major investment for the boutique hotel that opened in 2014 and is set to re-establish the property as a unique and intimate hotel offering, in a competitive environment where new-build hotels are currently being developed across Melbourne. The six-week revitalisation project directed most attention to a stylish makeover of deluxe rooms, following the refurbishment of its suites three years ago.
Formerly the "The Y", this unique hotel site was the original YWCA headquarters of Victoria but was redeveloped into the Jasper hotel in early 2000.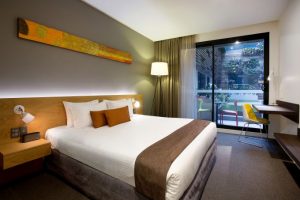 It is considered a modern and vibrant central Melbourne boutique hotel offering bright, stylish hotel rooms and access to a tranquil sun-filled indoor courtyard.
It also provides all-day dining at Jasper Kitchen and Bar, and an onsite gym. The hotel's extensive state-of-the-art conference and event facilities offer ten multi-functional pillar-less meeting rooms, including a function hall for 300 people and nine rooms and pre-function areas with varying capacities for exhibitions, workshops, meetings, training and special events.
This was the final stage of a hotel-wide renovation that has significantly lifted the standard of the hotel. The hotel owners have seized this opportunity to get ahead of the wave of new hotels, increase the satisfaction of their existing guests and attract new business. Therefore, this business promises solid long-term growth in its thriving address, with positive long-term demand drivers for both leisure and business guests.
Tony Tantaro, general manager of the Jasper Hotel, told AccomNews: "We can help meet the growing need for quality accommodation while offering a unique style of hotel with a local atmosphere, in a building that has retained the true character of our neighbourhood.
"We are also able to meet demand for good-sized, affordable conference and event space in Melbourne.
 "As a revitalised boutique hotel with 90 rooms, we offer something different, attractive and well-priced that will appeal to both the domestic and international market for hotel stays, functions and corporate events."
The hotel design is inspired by amber shades of the Jasper stone and is reflected in the hotel's vibrant colour palate. The warm, ambient guestrooms feature new oak-finished furniture and bespoke high-backed fabric armchairs to form a haven for sleep, relaxation and/or working away from the office.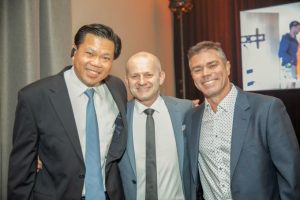 Kian Furniture was appointed to provide both fixed and loose furniture pieces. According to Tony, this choice was made in a deliberate move to cut out the need for costly architects, designers and project managers. Kian used its preferred builder Cal's Construction and the project was overseen by the hotel manager.
The design process began with a 'room in a box' concept of prefabricated designs which were slightly altered to suit Jasper Hotel's needs.
The Jasper Hotel owner travelled to Malaysia alongside Tony to discuss all details directly with the Kian design team and the time frame from concept design to install was only four months. The bedding was supplied by AH Beard, curtains by Victory Blinds and loose FF&E by Yardley Hospitality.
According to Tony, the underpinning choice of utilising Kian furniture and their preferred builder meant that valuable time, resources and money were saved and in his personal experience, he had "never been confronted with the conundrum of being ahead of schedule"!
He stated: "Without doubt Kian's 'room in a box' concept was above expectations regarding quality, overall design, communications, timely delivery and professionalism.
Cal's Construction were also tremendously efficient, and from start to finish they showed care for the project and hotel guest environment while the hotel continued to operate. Overall, the project fit-out timing was exceptional; five levels, 59 guest rooms delivered in under six weeks."
Jasper Hotel's relaunch was overwhelmingly well received, with a stream of new enquiries from attendees of the event for both accommodation and function rooms. Guest reviews about the refurbished rooms have also been overwhelmingly positive on many levels, including the guest room appearance, choice of colours and furniture.
Tony proudly concluded: "As a revitalised boutique hotel with 90 rooms, we can offer something different, attractive and well-priced that will appeal to both the domestic and international market for hotel stays, functions and corporate events.
"The layers of history around the hotel and the site have shaped its distinct architecture and some of the colours of the Jasper stone are evident in the i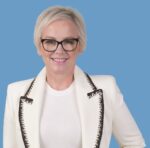 Mandy has over 17 years of accommodation and tourism industry writing experience and is Editor of AccomNews & Resort News, Publisher of SchoolNews & Director of Multimedia Pty Ltd. She is a retired registered nurse with a 25-year NHS career that followed a few unforgettable years in hotel housekeeping.