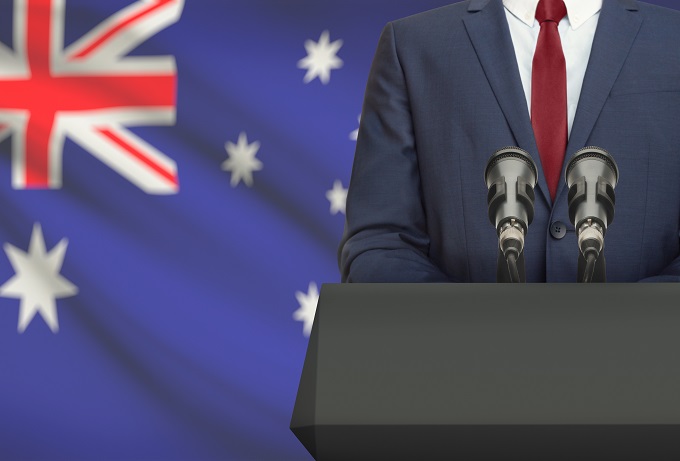 On Friday afternoon, Prime Minister Scott Morrison revealed a three-step plan for Australians to return to normal (well, more of a COVID-19 new-norm) by introducing a roadmap beyond coronavirus restrictions.
He stated: "Today we move ahead with re-eopening of the economy with a clear framework."
This is wonderful news for the economy and a smooth, swift lifting of restrictions should put Australia ahead of the rest of the world when it comes to tourism recovery. For some states it will mean they can attract business back in time for the winter holidays.
Here is a basic summary of the roadmap out of COVID-19 restrictions…
Step 1 will focus on carefully reopening the economy, and giving Australians opportunities to return to work and social activities, including gatherings of up to 10 people, up to 5 visitors in the family home and some local and regional travel.
Step 2 builds on this with gatherings of up to 20, and more businesses reopening, including gyms, beauty services and entertainment venues like galleries and cinemas.
Step 3 will see a transition to COVID safe ways of living and working, with gatherings of up to 100 people permitted. Arrangements under step 3 will be the 'new normal' while the virus remains a threat. International travel and mass gatherings over 100 people will remain restricted.
What Timeline?
The Prime Minister said more work will need to be done on steps 2 and 3 dependent on the success of step 1.
He said: "It is our aspiration that in July we will have moved through these three steps."
However, he also confirmed that International travel will not be considered anytime soon.
Simon Birmingham, Minister for Trade, Tourism and Investment stated: "Our three-step roadmap to a COVIDSafe Australia with our aim to get through these steps and get Australia working again in July this year. States and territories will set their own pace and decide the timings for each step."
New South Wales:
Premier Gladys Berejiklian published a list of new allowances that will come into effect from Friday May 15. She said: "As we ease restrictions, we must avoid complacency. Maintain physical distancing at all times, practise good hygiene and get tested even if you have the mildest symptoms. From Friday, the following will be allowed in NSW:
Outdoor gatherings of up to 10 people
Cafes and restaurants can seat 10 patrons at any one time
Up to 5 visitors to a household at any one time
Weddings up to 10 guests
Indoor funerals up to 20 mourners, outdoor funerals up to 30
Religious gatherings/places of worship up to 10 worshippers
Use of outdoor equipment with caution
Outdoor pools open with restrictions 
Queensland:
Tourism minister Kate Jones was elated, saying Friday was a huge day for tourism. On the back of all Queenslanders working so hard to quash the corona curve she advised tourism businesses to begin marketing for the June/July school holidays when it will be possible for people to travel up to 250km from their home.
Kate Jones announced: "Today is a huge step in the right direction – the beginning of Queensland's economic recovery has begun. The Premier has announced a detailed plan to ease restrictions as of next Saturday May 16. Make sure you check out the roadmap to easing Queensland's restrictions."
South Australia:
A happy Premier Steven Marshall said: "Big smiles as Prof. Nicola Spurrier and I sign letters encouraging our regional mayors to welcome back visitors. Sustained low case numbers + continued hygiene and social distancing measures means our regions can put up the 'open for business' sign again. Tourism plays a vital role in sustaining local jobs in these communities and as visitors start to return, we hope our regions can get back to normal again soon."
ACT:
Andrew Barr, the ACT Chief Minister, said: "Further changes consistent with the National Cabinet framework will be announced next week."
Tasmania:
Peter Gutwein said: "I know these past weeks have been tough for all Tasmanians. The good news is, the sacrifices we are all undertaking are making a positive difference. Today we outlined our Plan to Rebuild a Stronger Tasmania, with a gradual approach to easing restrictions." You can read his plan in-full here: https://bit.ly/StrongerTasmania
Northern Territory:
Chief Minister Michael Gunner stated: "We are lifting our restrictions faster than the rest of the nation, but I know there are Territorians out there who are feeling overwhelmed and disconnected. I want all Territorians to know – you are loved, you are cared about, and there is always support available."
Victoria:
Victorian Premier, Dan Andrews stated: "I know lots of people are keen to find out when the rules will change. We've just carried out the biggest public health testing blitz in our nation's history. More than 127,000 Victorians have queued up to get tested, and thousands of pathologists and lab technicians have worked around the clock. It's only logical that we wait for the results. We'll be doing a lot of work over the weekend to process all the tests and consider all the data off the back of that. I'll update you in full on Monday about what it all means for our state – what will change and what the timeframes will be."
Western Australia:
Tourism Council WA Evan Hall has encouraged domestic visitors to book direct and avoid OTAs to help boost local businesses. He said the changes to travel restrictions in Phase 2 would be a lifeline for tourism businesses affected, particularly in the South West as people from Perth start to head south.
"We really encourage Western Australians to get out there and support tourism businesses from next week when the first regional travel restrictions lift," he said.
"The best way you can do that is by booking directly with the business – call them today, or go on their website, and keep all of your money in Western Australia rather than sending commissions overseas through online travel agents."
Mr Hall said a lot of businesses would not find it viable to open without a critical mass of Perth visitors or due to the four-square metre per person rule. "We recognise that the State Government has put WA's economic recovery ahead of other States by allowing gatherings of up to 20 people, rather than the 10-person limit in other States," he said.
"We are delighted that it is expected there will be a real opening up of travel across WA from mid-June. This means tourism operators in the North West could salvage some of their peak season with the support of Western Australians.
"Tourism Council WA wants to work with the State and Federal Governments on safe and sustainable ways of allowing travel to sensitive areas such as the Kimberley and Goldfields from mid-June."
Premier Mark McGowan noted last week: "National Cabinet considered the issue of easing restrictions over the coming weeks and months and set out some guidelines for how and when States and Territories should proceed to do so. I cannot share with you what this means for WA just yet – we are now hard at work to finalise those decisions."