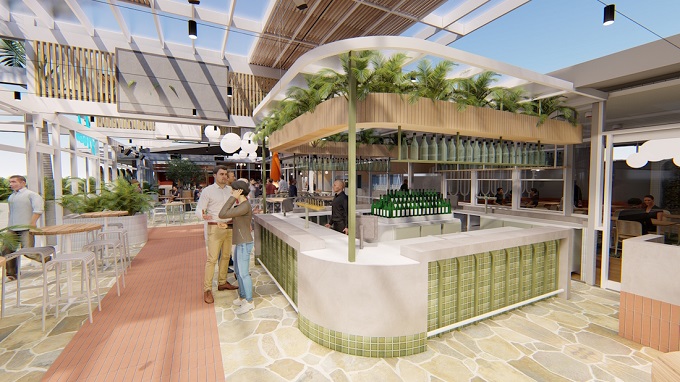 Albury is gearing up for a much-needed tourism boost following this multimillion-dollar redevelopment from hotelier Peter Griffiths who has teamed up with Technē Architecture + Interior Design for the project. The completed Astor Hotel Motel project is expected to be revealed in September, but the first stage is due to re-open in July.
The development will see the 1960s buildings transformed into a Palm Springs style oasis including work to the bar, restaurant, beer garden, function spaces, gaming area as well as the inside and outside of the 45-room motel.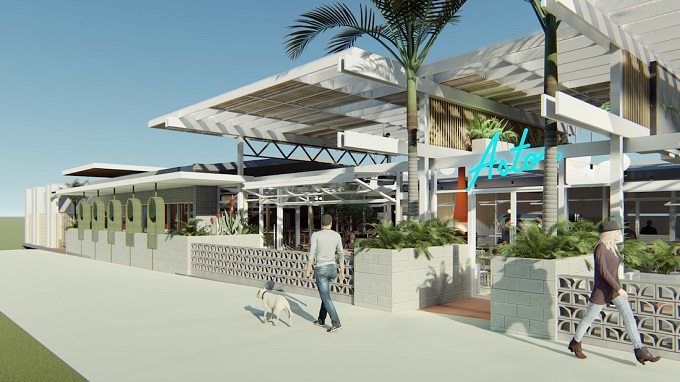 Technē director Nick Travers considers it to be the perfect opportunity to be developing and regenerating regional areas.
He said: "As international travel comes to a halt, regional cities will become even more attractive for Australians to visit and we are excited to be bringing something new and fresh to Albury this year. It's a full and comprehensive redevelopment that centres on good design principles, going far beyond a cosmetic refurbishment. It's a noteworthy project for the region and its future prosperity as a destination after COVID-19.
"We are being faithful to the vintage of the buildings by retaining key elements and structures but also injecting a colourful and revived personality across the motel's spaces."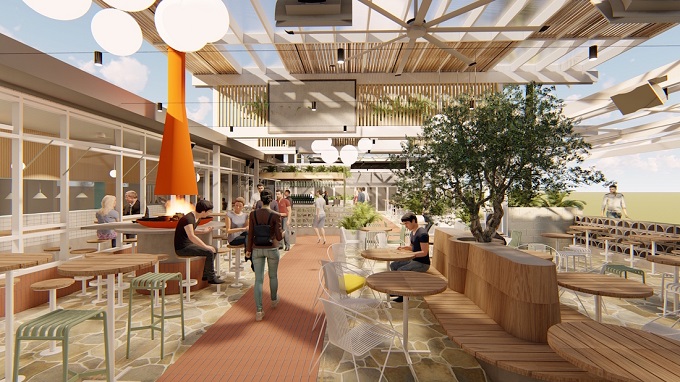 Motels and their architectural significance have been gaining popularity in Australia with comedian Tim Ross even having a series of shows centred on the accommodation typology. Travers says they are looking forward to bringing their expertise and ability to make venues appeal to a broad audience to a regional centre, something they have already applied across notable Melbourne venues including The Espy and Village Belle Hotel.
He added: "We build flexibility in our designs and are catering to a broad demographic of patrons, from locals to visitors as well as everyone in between.
"I've been inspired by my own travel to Palm Springs last year and it's the perfect opportunity to be bringing a slice of this to Australia through the project's design."
Hotelier Peter Griffiths from Pub Funds Pty Ltd acquired the property in mid- 2019 and says he is excited to work with Technē to bring something unique to the area.
He explained: "I undertook an extensive process to determine the most suitable architect and, after visiting their most recent projects in Melbourne, Techne became the obvious choice as the clear market leader.
"The plans will see the venue fully reimagined and will enhance the area with a design outcome that leverages the building's existing fabric and architectural origins."
Griffiths also plans to acquire other regional pubs, in addition to his existing portfolio which encompasses multiple venues.