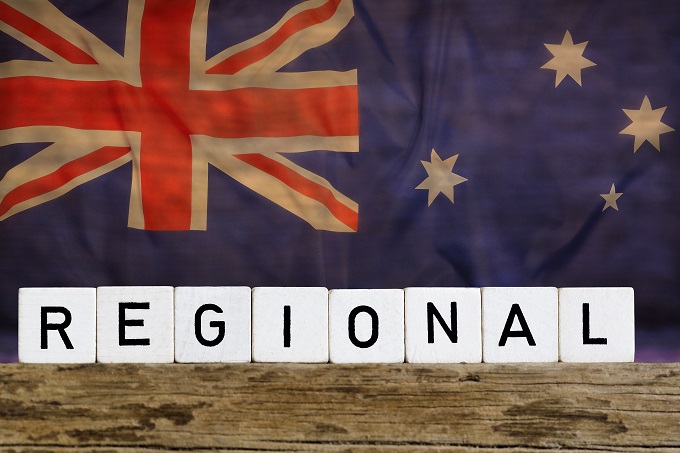 News
Regional short-term rental demand is bouncing back
New data indicates that short-term rentals in regional Australia are experiencing a promising upswing in demand post coronavirus, showing a 189 percent increase in bookings as Aussie travellers side-step cities.
AirDNA's vacation rental recovery report compares the number of new bookings made this past week, to the week of 6 April when the industry hit rock bottom. The results indicate that global vacation rental bookings have skyrocketed with a surge in domestic tourism.
A significant growth in future bookings is revealed, stating "promising signs of recovery for the global tourism industry, showing that short-term rental industry is beginning to bounce back to pre-COVID levels, with an impressive 127 percent climb in new bookings made on Airbnb and Vrbo in a six-week sprint across the globe as travellers see a light at the end of the tunnel".
However, Australian locations seeing the greatest growth in new bookings are holiday and leisure destinations opposed to large cities, it is here that the growth in short term accommodation bookings is seen as COVID-19 lockdown restrictions ease.
Specifically, vacation rentals in leisure, drive-to destinations are leading the tourism industry in its ascent to recovery after hitting rock bottom in early April.
These results will be especially celebrated by providers and operators in the Blue Mountains where a new booking boom of over 900 percent is shown, this region joins Queenstown NZ heading the list of top ten cities in Oceania that are seeing high growth in new bookings.
Worldwide, locations such as beaches, ski resorts, and mountains are proving particularly popular and talking about the global recovery AirDNA report states: "Despite a nightmarish start to 2020, it seems that the vacation rental industry is poised for a quick turnaround — but it'll likely emerge looking a bit different than the pre-COVID era.
"From longer lengths of stay to shorter booking lead times, the dynamics of demand are now clearly in flux. Plus, given the newfound advantage for leisure destinations and those accessible by car, we're seeing some dramatic shifts in what's considered a "good" short-term rental market.
"Whatever comes of social distancing protocols, it's clear that vacation rentals have a leg up on hotels. People are looking for space, safety, and comfort, even in the most crowded of urban cities."
AirDNA CEO Scott Shatford said: "I am ecstatic to see that vacation rental bookings might soon match pre-COVID levels. We hope this indicates that the industry has turned a corner and that the travel sector as a whole can look forward to a brighter future."