Management
News In Brief
Exclusive: Executive Housekeeper Marian Stratford on change and challenges
In March, I interviewed highly respected executive housekeeper Marian Stratford, to talk about her role, and the role of the housekeeping team at the new Hotel Chadstone Melbourne.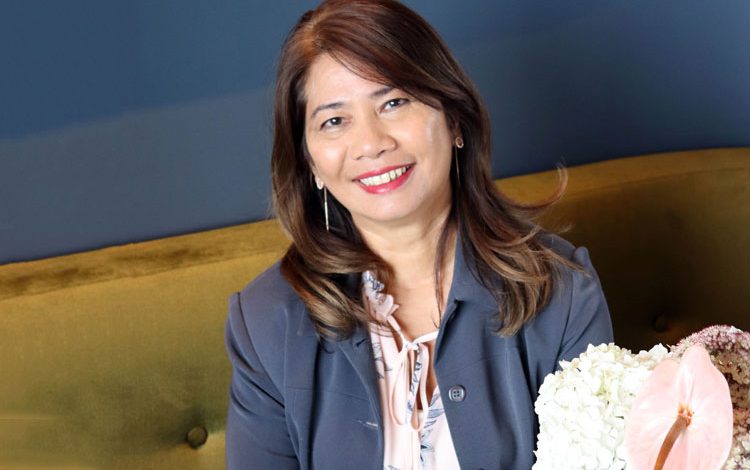 This story was written for our AccomNews print magazine! Check out the full issue here. 
So much has happened since March and re-reading her answers for our winter edition I realised how prophetic some of her words were. I caught up with Marian again, this side of the COVID-19 crisis, keen to hear her post-COVID thoughts…
March (pre-COVID) Q&A with Marian Stratford:
Q. Tell us about the Hotel Chadstone Melbourne.
A. I am very excited to tell you all about the sensational Hotel Chadstone Melbourne, MGallery by Sofitel, it's a hotel inspired by its destination, also known as The Fashion Capital.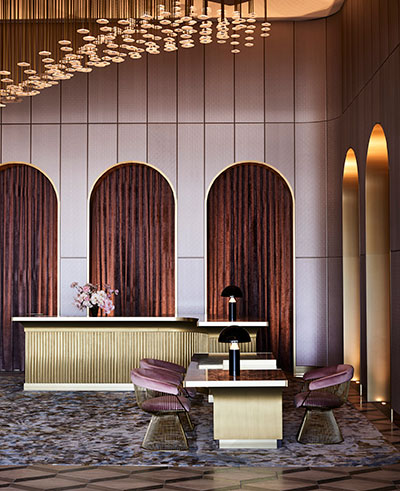 Every feature of the hotel's design and offering has been carefully considered to reflect fashion inspiration from the Art & Design library to the digital art displays and the chic interiors of our guest rooms.
Our points of difference include an indoor rooftop pool on Level 12 with sweeping views, two unique penthouse suites, our skyline private events space – Altus East & West. On the Mezzanine level you will find our Day Spa – Holism Retreat with nine treatment rooms and a yoga studio. We also have our ground floor restaurant Pastore which is operated by acclaimed Melbourne chef and Restaurateur Scott Pickett. Not to mention our unique location here at Chadstone – The Fashion Capital – with over 550 boutiques, luxury brands, dining, and entertainment options on our doorstep.
MGallery by Sofitel is not a brand it is a collection of memorable hotels by Accor. Each hotel reflects their own unique story and destination and present customised rituals to make our guests feel inspired. From our custom hotel scent to a welcome drink on arrival, there are many touch points throughout the hotel stay at an MGallery hotel that are designed to leave you with found lasting memories. This gives you special stories to take home, stories that stay with them forever.
Q. Tell us your story.
A. I was born and bred in the hospitality industry; my parents had restaurants when I was growing up so you could say hospitality is in my DNA. Even though my initial training was in food and beverage, I completed my practicum in all departments of a hotel.  Before moving to the world of housekeeping I was a trainer in the food and beverage department. Then one day I was asked to assist in training housekeepers; I loved it so much and I have never looked back since…
Q. Tell us about your current role. 
A. I have been part of the pre-opening team at Hotel Chadstone Melbourne, MGallery by Sofitel which opened its doors as the newest luxury hotel in Melbourne in November 2019.
I look at this role in two parts, first the pre-opening stage which is all about the setup of things like the department structure, hiring the team, securing suppliers and implementing policies and procedures to ensure that the hotel is ready for opening. The second part is the post-opening which is about refining the processes, ensuring they are correct, and that we are focussed on guest satisfaction, productivity and compliance.
This is not my first experience with an opening, so I knew what to expect and was able to apply my past experiences to ensure a smooth transition. Of course, we always continue to improve and learn as our industry is always evolving with new trends and technology.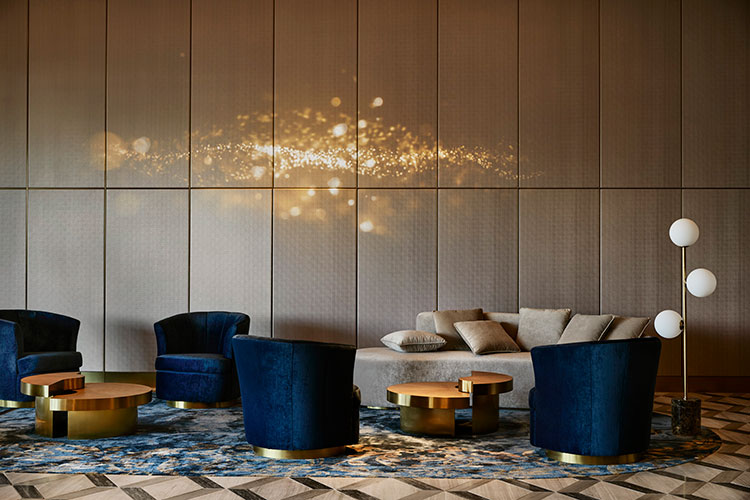 Q. What motivates you and what is your management style?
A. I'm proud to have been in this industry for over 20 years, I have opened several hotels both big and small, worked for both internal and external operators and even worked in the business development side of industry contractors. I find this depth and breadth of experience allows me to problem solve efficiently and always remain calm under pressure. I love opening hotels because it's a new beginning, it's exciting to see a hotel develop from a construction site to an established hotel also building a new team is a great opportunity to mould and develop a culture.
I have a very open and collaborative management style. I want everyone to have a say in decision making so that everyone has a stake and will own it. Great things are never done by one person, they are done by a team of people.
Q. What has been your biggest work achievement so far? 
A. Every opening and every hotel is different, you always learn something new from each one and from being exposed to different industry professionals with the different experiences they bring to the table.  My biggest achievement is a tricky question to answer as I take small pleasures in everything that I do, and what we accomplish as a team. We certainly celebrated when we got all 250 rooms spotlessly clean and ready for opening – that is no small feat!
Q. What have been the challenges for you, and your department?
A. In our industry we all know guest loyalty is the number one priority. That is what keeps guests coming back to a hotel again and again. In our department it can be difficult as we do not always have guest interaction, but we find more creative ways to interact with the guest. We add personal touches like handwritten notes or decorating a room for a guest who is celebrating a birthday.
The team get satisfaction out of being able to go above and beyond for our guests. Although it might take a bit more creative thought it is worth the extra effort for long-term rewards.
Q. What are the latest housekeeping trends?
A. Technology is always evolving, we have seen robots cleaning rooms, but there is still more to develop. We need to be always on the lookout for what is new and what our guests are asking for. We see more guests paying attention to the environmental credentials and initiatives of the hotel.
Here at Hotel Chadstone we are proud to be Australia's first 5-star hotel with a 5-Star Green Star Design rating representing Australian Excellence in Sustainable Design. Accor has also announced its commitment to join the UN Global Tourism Plastics Initiative and to remove all single-use plastic items in guest experiences from its hotels by the end of 2022. I believe our guests welcome these types of polices and expect to see us leading the way in sustainability. 
Q. What has been the best industry advice you have been given?
A. Never burn your bridges, keep friendships, and value the people you work with. It is a small industry and we have to help each other. I feel like I am always connecting people and suppliers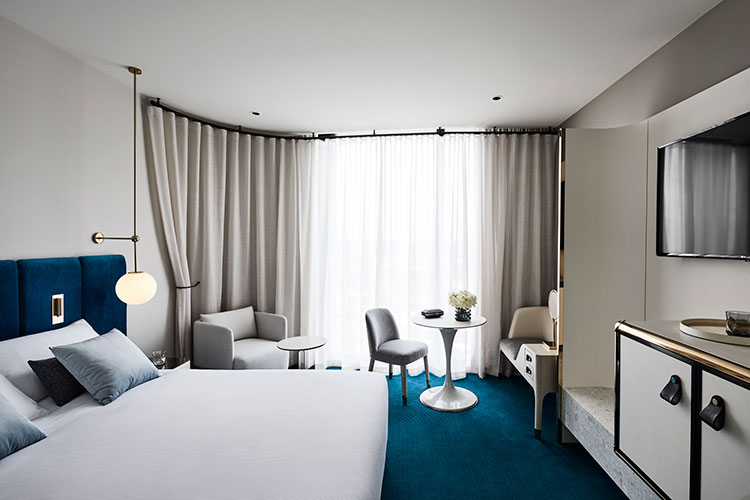 Q. What is the most important thing to get right for your team and your guests?
A. Service is the most important factor to making a hotel stay memorable. I ask every member of my team to ensure they capture the moment and give good memories, for both the team and guest.
Accor's philosophy is to make our guests feel welcome and our team feel valued. I believe both are critical for us to succeed and ultimately engage as a community.
Q. What do you enjoy most about your job and the industry? 
A. I love meeting people and working in beautiful hotels here, and around the world.
Q. How does your department operate and what does it do best? 
A. My housekeeping team at Hotel Chadstone is close knit because we all started around the same time prior to the hotel opening, we have a special and unique bond. We love celebrating anything!
Our work model is something I dreamt to have one day; it has been achieved because we started afresh. Through teamwork and shift patterns we get most of the house cleaned by the time guests arrive. The model does not put too much pressure on the team.
Q. What makes a good housekeeper?
A. Never stop learning. I always try and get the team's perspective, from my assistant to my room attendants. You will be surprised at what you pick up when you listen. 
Q. Do you have any general housekeeping advice to offer?
A. Always be hands on. Have your finger on the pulse and stay connected with the team and guests.
Q. How do you choose and purchase cleaning equipment and products for your department?
A. I value service and quality. I have suppliers that have given me support and trust and I am quite loyal to them. I also like to be on the lookout for new products, so I experiment and try.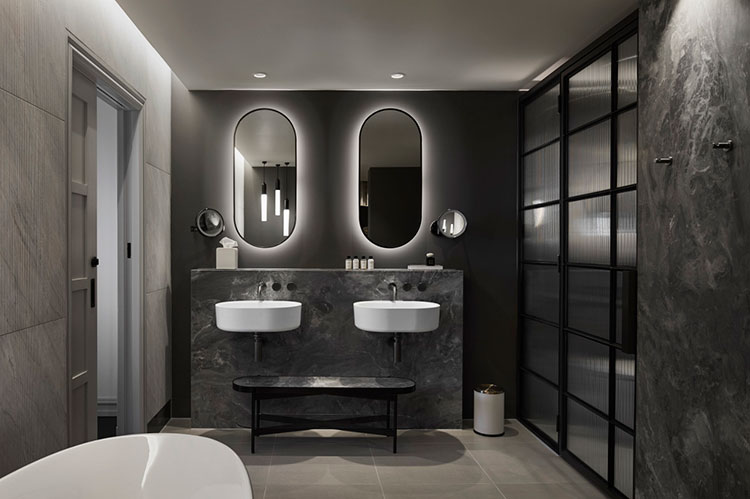 In June 2020, Marian reflected on COVID-19 challenges…
The unexpected turn of events caused by COVID-19 certainly created new challenges for the entire industry. However, it has also created a space to for everyone to think outside the square and be creative.
We have remained open throughout this time and have been very appreciative of the support we have seen from our guests and the community.
Taking care of our team and our guests is at the very heart of what we do and who we are we are and this remains our top priority at this time.
Q. What is different now?
A. We now have enhanced cleaning processes in the hotel through Accor's new ALLSAFE label, which represents some of the industry's most stringent cleaning standards.
We practice social distancing and have enforced limits for the number of people in public areas in-line with the ALLSAFE and government guidelines.   
Our new normal is still evolving and we are always learning and adjusting, as new regulations and guidelines are put forward. We are a resilient and creative industry and I have no doubt we can endure this challenging time.
For me personally, this has made me look at myself and my priorities, there are so many things I have discovered in this time, strengths, and weaknesses. Having more "me time" certainly has advantages.  I look forward with anticipation on what the future brings…