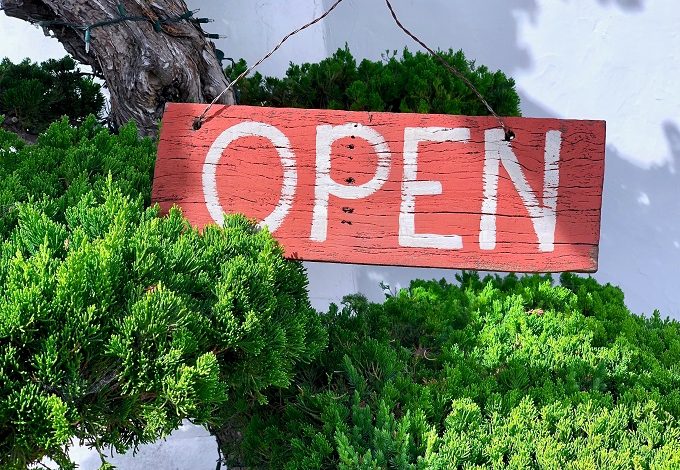 Industry
News In Brief
Tourism
Jobkeeper extension "will save businesses" says hospitality sector
The Morrison Government's extension of Jobkeeper for another six months was welcomed by Tourism Accommodation Australia (TAA) national CEO Michael Johnson.
In a statement Johnson said accommodation hotels across the country were barely holding on and Tuesday's announcement of Jobkeeper 2.0 "will save businesses".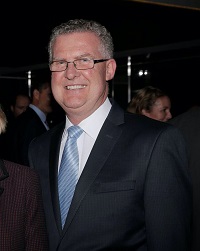 Johnson told AccomNews that "considerable uncertainty" would, however, remain across the coming months because the situation in Victoria was showing "no signs of abating" and businesses were embarking on a long recovery process after a lengthy period of forced closures and border restrictions.
He said continuing Jobkeeper was the only way to keep the sector "viable" until travel between all states and territories opened up.
"With international travel uncertain for at least 12-months, domestic tourism will be our only way out."
"TAA has worked closely with key policy makers in the Federal Government to secure an outcome that will endeavour to keep businesses open, trade to continue and staff remain gainfully employed – Tuesday's announced extension of Jobkeeper delivers on this objective."
Eligible businesses currently receive $1,500 per fortnight for every staff member they've kept on their books who meet the Jobkeeper criteria.
Under Jobkeeper 2.0, this amount will fall to $1,200 a fortnight in September and will drop again to $1,000 for the first quarter of 2021. Eligible part-time or casual employees working fewer than 20 hours-a-week will have their benefit slashed to $750 in September and further cut to $650 starting January 4, 2021.
As before, businesses will have to substantiate each quarter that they're in financial hardship, proving they're down at least 30 per cent on pre-COVID-19 income levels, to continue to be eligible for Jobkeeper come September.
Johnson told Accom News that the TAA was seeking additional Jobkeeper eligibility options, particularly for businesses that have had lengthy closures, especially those in Victoria, which is a second lockdown, and staff have left their employment.
"The newly employed staff are not assured of reasonable hours due to ongoing restrictions in place and as such will need Jobkeeper support, which will also support the business as it re-establishes itself."
Johnson said TAA would call on the Government to: "provide a re-set of Jobkeeper employee eligibility for businesses, which have extended periods of shutdown.
To be eligible for Jobkeeper, employees must have been a permanent employee as at March 1, 2020, or have clocked up more than 12 months with the business as a casual employee.
Federal Government data reveals that more than half of 60,000 accommodation and food services businesses nationally were receiving Jobkeeper (as of April), which equates to approximately 105,000 individuals in receipt of the benefit. (Source: The Australian Treasury's 3-month review of the Jobkeeper payment, June 2020).
Accommodation Australia (AA) also applauded the Jobkeeper extension. The association's CEO Dean Long said: "The policy settings around the realignment of Jobkeeper with Jobseeker are right in terms of incentivising people to work while providing the economic lifeline to keep businesses afloat while we learn to live with COVID".
Long said additional support was needed from Federal, State and Territory governments to extend banking relief measures and to take action on the Rental Mandatory Code of Conduct. Without it, he warned, there would be further job losses and business closures. "Since the beginning of March 2020, our income has decreased by more than 75%," says Long.  
"Even if the flattening-the-curve strategy is successful and we have open borders, our expected recovery in March 2021 will only be 50% of pre COVID-19 income. Now more than ever we need our Federal, State and Territory Governments to work closely together."
Meanwhile, the Australian Tourism Export Council (ATEC) welcomed the Jobkeeper extension as "an important step towards securing the future for Australia's export tourism industry".
ATEC managing director Peter Shelley said for tourism businesses rebuilding from COVID-19, bushfires, drought and floods, having skilled staff "ready and waiting to go" would be a critical factor in the speed in which they could bounce back.
According to research conducted by ATEC, 90 percent of export tourism businesses were currently accessing Jobkeeper and 55 percent said they needed international borders to re-open by December to be viable. Shelley said the Council needed a solution to support businesses treading water until international borders open.
"We therefore welcome the Jobkeeper extension news and congratulate the Government on its commitment to supporting the tourism industry," Shelley says.
"Over the coming weeks and months, we will work with the Government to find solutions we believe will further protect our industry including overheads subsidy support, capital grants, re-boot grants and developing a timeline for the eventual reopening of our international borders."
The Next Story Group, which operates the Next Hotel brand, Sage Hotels and Ink Hotels, is set to open Next Hotel Melbourne later this year. Jason Zvatora, CRO Next Story Group sees the extension of Jobkeeper as a positive for the hotel industry in general, and said it would help the group keep its own hotel doors open and staff engaged.
Zvatora said despite "challenging trading", Jobkeeper allowed the group to re-engage 82 staff – and he hoped the extension of the government benefit would allow it to engage more team members.
"We are remaining resilient throughout this period, and we hope to see more support from the Government and business partners providing relief in other areas, including rent, which would certainly help to relieve the financial stress on businesses."