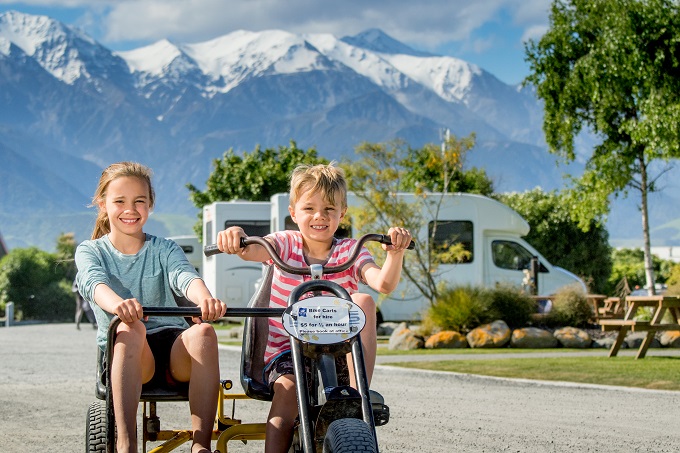 News In Brief
Tourism
Two of New Zealand's loved brands collaborate to support domestic travel
Now is the time for innovation and collaboration TOP 10 Holiday Parks NZ revealed their exciting new initiative with BRITZ while congratulating AccomNews on being the first to create a trans-Tasman bubble!
David Ovendale, chief Executive of TOP 10 Holiday Parks told us to keep up the great work! He also recognised the importance of taking an "innovative approach as an accommodation provider in these challenging times" and revealed a great new initiative from TOP 10 Holiday Parks and BRITZ.
In May, the brands released their "get moving NZ" promotion, offering heavily discounted campervans available from Auckland, Christchurch, and Queenstown branches, it was well received but it had a problem – it did not reach enough Kiwis! The exciting news from these two brands, is their decision to expand the initiative to include regional pop-up rental depots, which will ensure even more Kiwis can get out and travel throughout NZ's unique regions.
TOP 10 Holiday Parks have partnered up with Britz motorhomes to make it easier and more affordable for Kiwis living outside of major cities across the country to hire a Britz motorhome and explore their backyard. The partnership will see the opening of 10 pop-up branches across the country, operating out of select TOP 10 Holiday Parks, effectively providing greater ease of access to consumers.
David said: "Together with thl, we want to do our bit to ensure that growth in tourism following COVID-19 finds its way into the regions where many of our 50 holiday parks are located.
"Bringing two great NZ tourism brands together and seeing the establishment of pop-up depots in TOP 10 Holiday Parks, we hope all areas in New Zealand will benefited to some degree, including those outside of major cities".
"Back in May, we launched our 'get moving' campaign which invited Kiwis to take a much-needed holiday at incredible, never before seen prices. The response was phenomenal and saw us reach the physical limitations of our Auckland, Christchurch, and Queenstown branches. Some people missed out. So we're thrilled to have been able to deepen our partnership with TOP 10, New Zealand's largest Holiday Park network, to create more capacity and provide pick-up options to more regions." says Tourism Holdings Ltd CEO Grant Webster.
And it doesn't stop at additional pop-up depots. Britz and TOP 10 Holiday Parks have also come together to create awesome package deals to make it even more affordable for Kiwis to experience the quintessential tiki tour in a campervan. Those keen on hiring a Britz van from one of these regional pop-up depots can take advantage of two special package deals which include campervan rental costs and powered site nights at a low rate.
Judging by the demand for thl's most recent campaign, also supported by TOP 10 Holiday Parks, this  arrangement is expected to be a popular proposition. Let's hope for a domestic tourism mobility boost in the second half of this year!