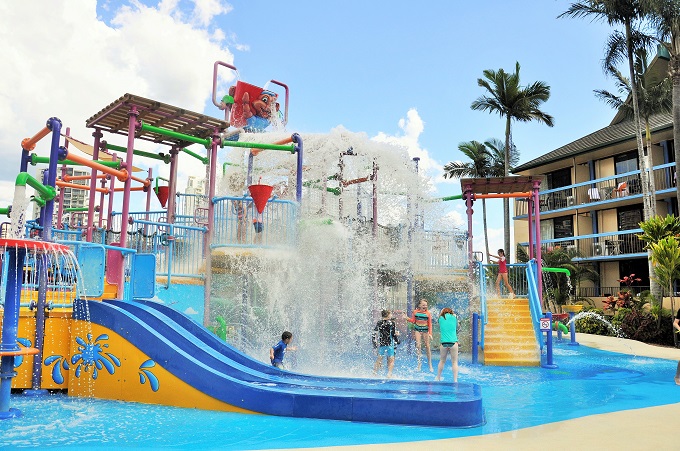 Refurbishment
COVID-era refurb boon for Dr Jerry Schwartz's resort
The owner of Paradise Resort Gold Coast is poised to open the doors with a completely refreshed look and feel.
Schwartz realised there was no better time to organise a refurbishment of his resort than during a worldwide pandemic and the first stage of the multi-million-dollar upgrade will be revealed soon. 
The Surfers Paradise landmark has completed stage one of its multi-faceted upgrade to public areas, restaurants, and recreation facilities. On 1 September 2020 guests will be welcomed back into the resort's brand new lobby and reception, with the coastal flavour reflected immediately by a large and colourful aquarium – a signature feature of the hotel's owner.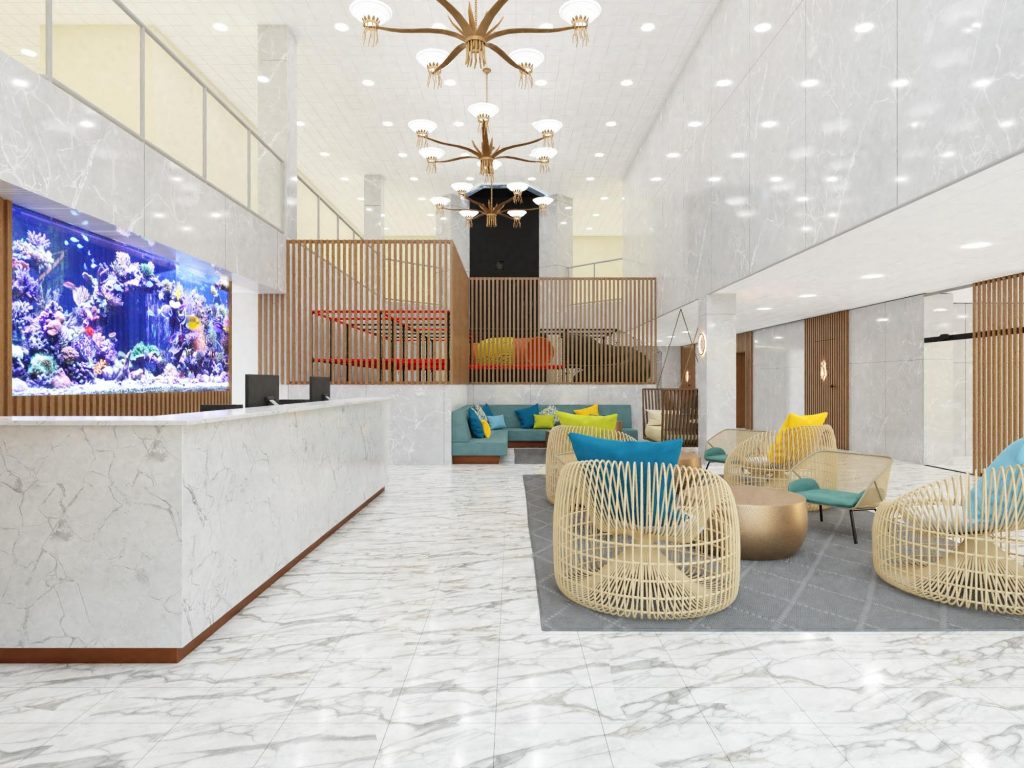 A new games room, guest laundry and retail boutique have also been added, along with new food and beverage outlets. The resort now offers Penguins family restaurant, Jerrys Burgers, Debs Pizza Shack and the Poolside Café and Bar. Paradise Resort is renowned for its multi-million-dollar kids recreation facilities, with the centrepiece waterpark, Adventure Playground and PLANET CHILL all fully refurbished and upgraded.  
The exterior and interiors have been freshly repainted, high-speed Wi-fi has been extended throughout the resort, a new environmentally-friendly ducted air-conditioning system has been installed, and a new telephone system introduced allowing free guest calls locally and nationally.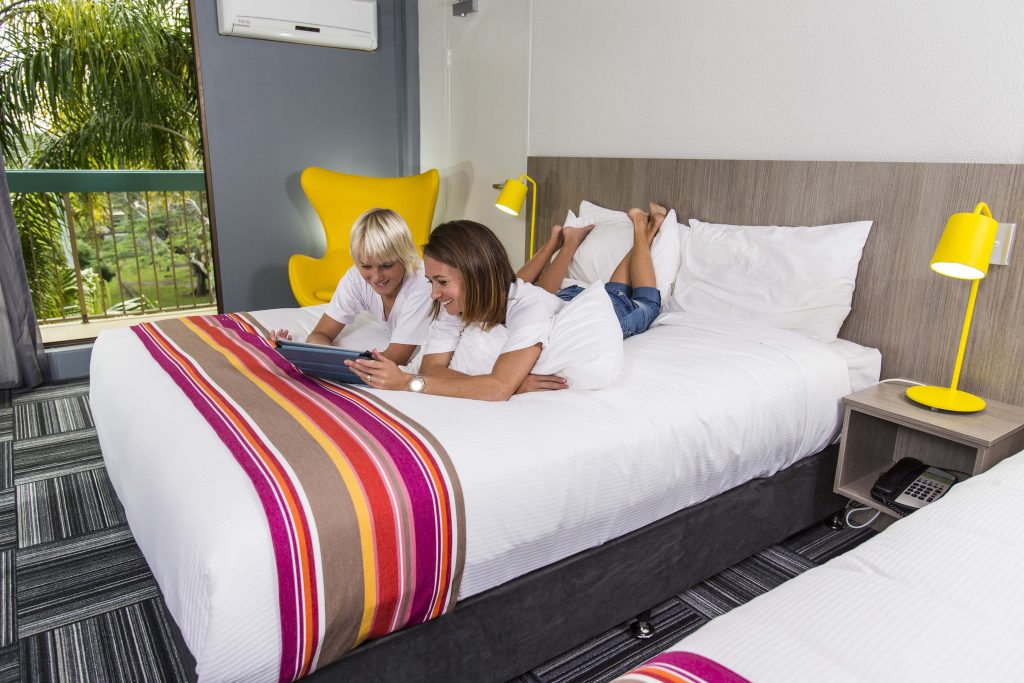 All rooms have been deep-cleaned and sanitised to meet COVID-19 regulations, and the next stage of upgrading will see 66 new rooms unveiled in Dusty's Digs, along with an adults-only pool, bar and lounge. Additional kids' facilities coming later in the year include a miniature train and a carousel. 
Paradise Resort General Manager, David Brook said: "The temporary closure of the hotel during winter has allowed us to completely refresh the hotel, meaning even better facilities and entertainment value for families.
"The new lobby/reception area makes an immediate statement. It captures the richness of our Surfers Paradise location, with its bright, modern and colourful design.  
"For parents and their children who've experienced so much disruption this year, Paradise Resort offers the perfect environment to re-capture the holiday spirit. The children will be totally entertained, allowing the adults to chill out and recharge their batteries.  
 There is a lot more to come, as Dr Schwartz is committed to ensuring that Paradise Resort continues to set the pace for quality family resorts in Australia.
The resort also announced a relaunch of its Family Staycation Package, which is three nights' accom from $499 per family, in a bid to win back visitors.