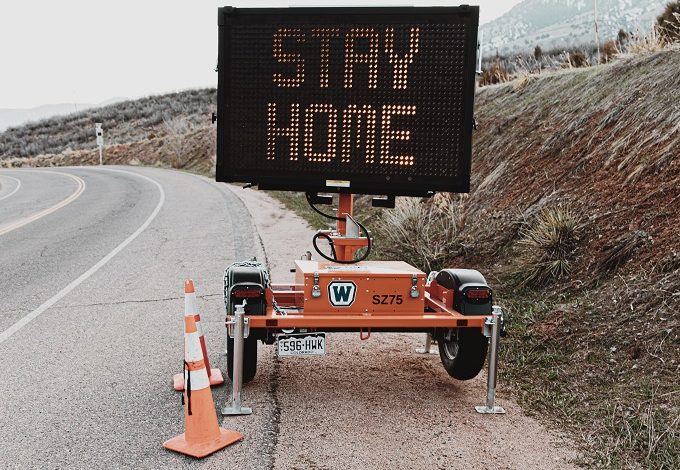 New Zealand
"Devastating" lockdown shock for Kiwi accom providers
After celebrating over 100 days of COVID freedom in the span of a few short hours Kiwis were flung back into lockdown. 
TOP10 Holiday Parks Group CEO David Ovendale told us the news came as a sad surprise: "Pretty devastating to be honest.
We were getting back on our feat after a solid July and August and this is going to put us on the backfoot again.

We have been handling high volumes of cancellation/refund requests today and forward bookings are down on the daily volumes we have seen recently.

We are certainly all hoping the numbers stay low and we will get on top of things quickly but only time will tell. On the up side, we have done it before so know the drill.
"It is disappointing to be in this position once again however not a complete surprise," agreed Donna Brooke, President of the Bed & Breakfast Association NZ. 
Members of the B&B Association NZ already have procedures in place so are simply implementing them again.  The pain for our members is not as great this time round as they are not experiencing the huge loss of international travellers.

That said, the loss of any domestic bookings will impact on their business, so as soon as we can get COVID managed again the better.
Tourism Industry Aotearoa (TIA)  told Accom News that such decisive action taken by the New Zealand Government will hopefully contain the outbreak and that tourism operators should follow the Alert Level requirements. However, TIA Chief Executive Chris Roberts added that "If the three days of Level 3 restrictions go on for longer or extend beyond Auckland, then the Government will need to dip into its $14 billion pandemic fund to provide direct support for affected businesses."
Late on Tuesday the Government responded to the news of community transmission by alerting the country that the Auckland region would move into Alert level 3 at midday on Weds and the rest of NZ would move to Alert level 2.
Hospitality New Zealand Chief Executive, Julie White, told us that for Auckland hospitality operators the uncertainty of when they can reopen will see a huge loss of working capital, with many having to literally pour product down the drain or throw it away.
Today's focus for our Auckland hospitality operators is how to safely shut down their businesses, yet again.

In light of Auckland's move to Level 3 today and the strong likelihood that this lockdown could be extended beyond the three days, bars will have to pour their kegs down the drain and restaurants will be working out what fresh produce can be saved – it's not as simple as turning the lights off and locking the doors.
For the rest of New Zealand, Level 2 restrictions will limit key hospitality operators as the requirement for single servers and a maximum of 100 people per venue, reduces potential income and comes with additional staffing costs.
The industry has already faced significant challenges in continuously adapting their services at each Alert Level, leaving many operators with reduced profit and increasing debt.

Without any certainty around when we can return to business as usual, the sector urgently requires targeted support and for the Wage Subsidy to be extended beyond 1 September.
"The Government must provide urgent relief packages and allocate some funding from its $14 billion COVID Response and Recovery Fund to the hospitality sector," says White. "It's a disappointing setback for the hospitality industry, as data released by Statistics NZ just yesterday showed that retail card spending in the sector hit the strongest level for a July month since data was recorded. While accommodation spending was down $30 million (-16 percent), food and beverage services were up $92 million (11 percent) compared with July last year.
"These numbers have supported what our members had been suggesting – a glimmer of hope that recovery is near, and on track with our strategy for the sector to 'Survive, Revive and Thrive'. People are enjoying going out and supporting locals, and whilst some regions who are highly reliant on international visitors are still doing it tough, there's immense support in the community for these businesses. Let's hope that support long continues," she added.
Ardern's swift response aims to stem a second wave after 4 new community transmitted COVID-19 cases were confirmed overnight.  
The alert stated: "Positive cases have been identified in a household in the Auckland region. If you are in Auckland STAY HOME where possible and follow alert level 3 guidelines. This will stop the transmission and SAVE LIVES.
The PM has moved quickly and clamped down hard, handling the situation very differently to our Victorian friends across the pond who are nowhere near flattening the curve. New Zealand's successful fight against COVID-19 so far has been hailed globally and the country is considered one the safest places to be during this pandemic.
The Prime Minister said: "The four confirmed cases of COVID-19 are in one family from an unknown source. The index case is a person in their 50s who lives in South Auckland. They were swabbed yesterday, and the swab was processed twice. A second swab, taken today confirms the positive result. 
"The person has been symptomatic for five days and was interviewed this evening by the Auckland Regional Public Health Service. The person has no overseas travel history. As is our usual protocol we are continuing to trace close and casual contacts of this person and test them for COVID-19. 
"This has included household contacts of the case who received a rapid test this evening. Three of these tests have also come back positive and three are negative. All close contacts of the four cases will remain in self-isolation for 14 days, regardless of their test result, and all casual contacts will remain in self-isolation until they have the results of their test."
Kiwis have been encouraged to get a test. Director General of Health Dr Ashley Bloomfield said:
I've said it previously, but it's even more relevant now, if you are offered a test, please take it.
There are things that every single New Zealander needs to do now: 
continue stringent hand hygiene 
sneeze and cough into your elbow. 
if you or a family member are unwell stay home and contact Healthline or your GP about getting a test
practice physical distancing of two meters wherever possible
consider wearing a mask in public spaces or places where it is hard to physically distance. 
If you have any concerns, please seek advice from Healthline or your GP on getting a test. If you have not already, please use this opportunity to download the NZ COVID Tracer app. 
This will give us your up to date contact details, so if we need to get in touch with you for contact tracing purposes, we can do so quickly. You can still use the manual function on the app to record where you have been recently, and scan in using QR codes going forward. 
A reminder too, for businesses – please have a QR code displayed so your customers can be traced quickly if required. Our contact tracing team will be getting in touch with anyone identified as being a contact of this case. Please be responsive if you are contacted – return the call. This case is a wake-up call against any complacency that may have set in. We cannot afford to let this virus spread.

We have seen how quickly it can lead to a wider resurgence in communities overseas. Places that have had COVID-19 under control have seen flare-ups and gone back into a full lockdown.