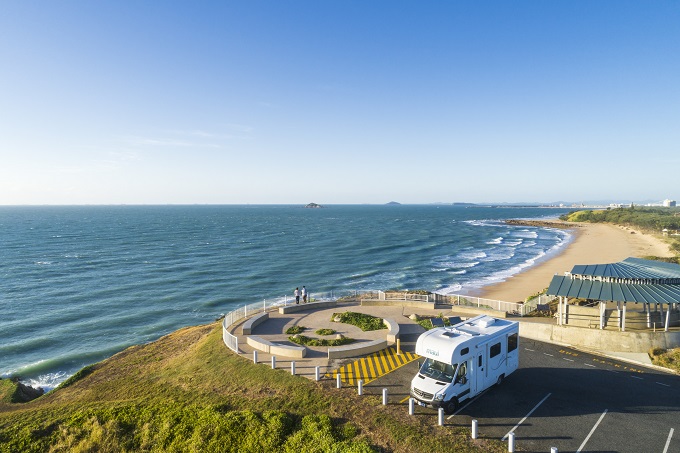 Marketing
News In Brief
Tourism
Mackay expecting return to pre-COVID growth, praises marketing campaign success
Clever marketing campaigns to attract domestic travellers, plus free membership to tourism organisations have helped operators in North Queensland's Mackay region get back on their feet.
Now a strong post-COVID recovery looks likely for a region that had been hit very hard early in the pandemic.
Mackay Tourism's idea to implement a range of marketing campaigns targeting domestic guests seems to be paying off. Tas Webber, chief executive officer of Mackay Tourism, told us: "The relevant domestic and international visitor survey statistics are not yet available to quantify any reductions in visitor numbers, however anecdotal evidence suggests COVID-19 caused a significant downturn in visitors to the region.
With the easing of restrictions, Mackay Tourism is pleased to report a strong recovery in visitation as tourism in The Mackay Region looks set to return pre-COVID growth.
The body's decision to offer free memberships for operators in 2020/21 was also met positively by the industry.
However, he also points out that COVID-19 has resulted in additional costs to operators such as: cleaning and the purchase of other personal protective equipment essential for protecting the health of customers and staff. These additional costs cannot be passed onto the consumer and so he would like to see more support in the form of subsidies.
He added: "Subsidies would be of great benefit to the tourism industry. Mackay Tourism also advocates for a region wide Visitor Experience Strategy to be developed and implemented. With such a strategy in place, there will be an upturn in confidence amongst key target markets looking to travel once more."
Early on, Mackay Tourism teamed up with Tourism Whitsundays to deliver a successful 10-week "Mates Rates" campaign, designed to showcase tourism operators and the spectacular natural attractions of the combined Mackay and Whitsunday regions. According to Mackay Tourism, the "Mates Rates" website attracted over 36,000 views.
A "visiting friends and relatives" campaign by Mackay Tourism then flooded social media with positive, beautiful imagery of the region. During the month-long campaign, almost 2000 photos were shared and 60 finalist photos were posted to social media and put on display at Caneland Shopping Centre.
Furthermore, a summer campaign has been planned to inspire visitation from the very important "four-hour drive market".
Tas explained that the period from March to June was very difficult for tourism operators as COVID-19 and travel restrictions drastically reduced visitation.
However, he says: "Tourism operators from across The Mackay Region have shown remarkable resilience and initiative in overcoming the challenges of COVID-19. Our members have been very supportive and engaged with Mackay Tourism's marketing and development activities."
Talking about the future, he said: "Mackay Tourism will continue to market our beautiful region to both new and existing target markets throughout Queensland. As the health situation improves interstate and internationally, Mackay Tourism encourages governments to open our borders when it is safe to do so, so tourism operators can warmly welcome the expected influx in visitors.
Owing to a strong corporate and visiting friends and relatives' market, plus a strong rebound in leisure travel, The Mackay Region can return to its state of rapid growth in visitation, visitor expenditure and reputation as a desirable tourism destination.