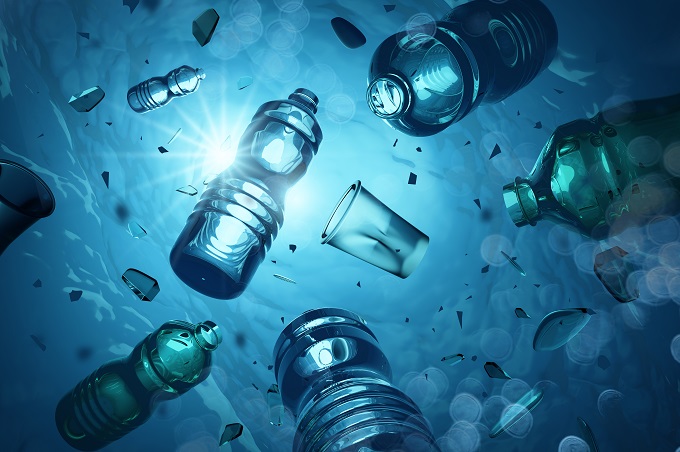 News
Plastic, not fantastic as hotel litter
One of Australia's foremost environmental groups has urged the COVID-19-hit accommodation industry to urgently implement a program of recycling its containers for single-use luxury amenities.
With more than 130,000 tonnes of Australian plastic said to reach waterways and oceans each year, Jeff Angel, the director of peak environmental group the Boomerang Alliance has urged the industry to be as vigilant with recycling as it is with COVID hygiene precautions.
Following a trend by many properties towards more eco-friendly amenities in recent years, including the installation of shampoo pumps, strict health requirements surrounding the pandemic have seen single-use luxury amenities return to hotels in large numbers.
 Mr Angel, who is the director of 52 environmental organisations led by the Boomerang Alliance, said an increase in pollution and litter could be a sad side-effect of the COVID crisis.
"The move to reusable containers in hotel rooms was a welcome one for the sake of the environment,'' he said, "and it's a shame to see those moves being reversed because COVID demands single-use containers.
What hotels should be doing now is seriously investigating the collection of these single-use containers for recycling to keep them out of the litter or the landfill waste stream.
"We very strongly hope that the re-introduction of single-use amenity containers is a temporary arrangement because single-use containers and the resulting plastic litter from across the hospitality and catering sector is an enormous problem.''
Mr Angel has been an environmental campaigner for more than 35 years, working on issues including the protection of rainforests, endangered species, wetlands and coastal landscapes.
His concerns were echoed by Michael Johnson, the CEO of Tourism Accommodation Australia, who said the reintroduction of single-use containers was "another sad reality'' of the COVID crisis.
A lot of hotels were making moves to become much more environmentally friendly by using such things as pumps for shampoo and conditioner,'' Mr Johnson said, "but in this COVID-19 environment  throw away containers are needed to minimise contact."
"We are looking at ways of coming out of COVID still making those environmental improvements. We all have a responsibility for tomorrow's environment."