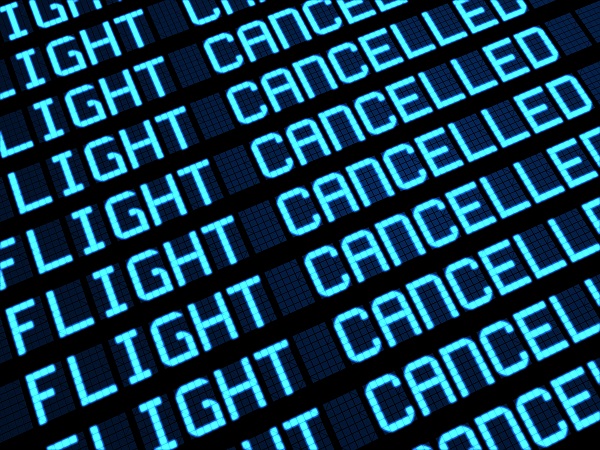 Industry
News In Brief
Tourism
Entire booking slate gone in 3 days: How long can managers hang on for tourism rebound?
As Victoria endures its 6-week lockdown, some accom providers will go asunder.
Scores of accom businesses across regional Victoria have been left fighting for life since being cut off from Melbourne and restricted to hosting essential workers only. 
Andrew Matthews and his partner Keith own the multi-award winning 1860s heritage-style boutique hotel, Holyrood House in the spa town of Daylesford. They offer 10pax (or five couples) full service butler-style accommodation with breakfast, daily high tea and optional a la carte private dining in the evenings.
Andrew told Accom News that when they got the initial lockdown notice on March 19, what ensued was a "horrible, horrible, three days". They had been booked solid (all bar two weekends) for six months in advance, but in three days they lost their entire bookings.
Andrew said while other tourism operators talked of trying to get people to hold off cancelling by offering credits instead of refunds, the couple decided to do the opposite.
"We proactively said to them (guests), we will refund you, we'll make you aware of our pre-opening plan, so if you like, we'll get you booked in before the reservations system opens again and hoped that would buy some more brand loyalty – well it actually worked a treat," says Andrew.
"I had a (guest) list to refer to in June, and as we got a sense that things were picking up, we knew Daylesford was going to go crazy with tourism and it certainly did.
In the two-week build-up to when we thought we'd be able to open again, we reached out to everyone on our list and I think everybody rebooked immediately.
And now their future bookings have evaporated again overnight. Last Tuesday when Premier Dan Andrews announced Stage 4, Andrew said he sat on the phone to guests until 10pm that evening and most of the next day offering them a full refund.
"We got so many compliments and emails afterwards about the proactive way we dealt with it that it gave us a fair bit of pride in what we're doing, and we hoped we'd be able to re-open," he says.
"The flipside of that is, your guts are churning and you're thinking, 'how the heck do I actually keep this going'?"
Steven Wright, CEO BIG4 Holiday Parks, said the Victorian Accommodation Support Fund, which has provided grants to accom providers for cancelled bookings due to COVID restrictions was "a very important piece of support for the industry".
"Its impact though has been limited by the cap on the total amount claimable and the eligibility criteria."
"We would encourage the Victorian Government to extend this program, increase the cap and make it apply more broadly for all cancellations due to Stage 3 and 4 restrictions and border closures. This would certainly help to underpin the accommodation sector that is doing it so tough at present."
Andrew said the hardest part about effectively being a 'mum and dad' business was they were sole traders, which meant they missed out on the $10,000 Business Support Payment.
"That doesn't give us any business support funded by the Victorian government, which has been spruiked widely about how much they're helping us," he says.
He added that only one of them was on Jobkeeper – and that took five attempts to secure the payment.
My point is, if we are not employees of our business, then who is making the beds, taking the bookings, doing the marketing? We are saving ourselves from ending up on the dole queue by creating employment for ourselves.
Steven said Jobkeeper was a "lifesaver" for many parks, which enabled them to keep many staff employed during the shutdowns.
"The JobKeeper extension will certainly help, particularly in those states where recovery is slower. The reduction though in value of future payments will have an impact and is a concern."
A day after Stage 4 was announced, Holyrood House received TripAdvisor's highest accolade as "a 2020 Travelers' Choice Best of the Best award winner". It placed their boutique hotel in the top 1 percent of hotels worldwide. The email announced they had also won the category: "Best romance – Australia".
It was bittersweet news though for Andrew and Keith.
"We'll be lucky to continue this business, which is crazy when you're number one (on TripAdvisor) for the last 4 years in the hotel category in this region and you can't even afford to open your doors when you're allowed to," says Andrew.
"It's not a case of poor management, I don't know how you could do anything but just roll with the punches at the moment."
The six-week lockdown is slated to end a week before the September school holidays start. Emme Malone from BIG4 Beacon Resort, Queenscliff said they were usually fully booked for the September and Christmas school holidays, but at present they were only at 30 per cent for the September holidays. They were, however, longer stay bookings between 5-7 nights when the average was 2-3 nights.
Steven acknowledged holiday parks were "doing it tough" as was the accommodation sector in Victoria in general, although he was confident of a quick recovery once restrictions were lifted. He warned though: "The longer the restrictions are in place the greater the damage and impact upon our park network. We need government support to helps us through this difficult period to ensure that we are well placed to maximise the opportunities that will come our way at the other end."
Tourism Accommodation Australia (Victoria) general manager, Dougal Hollis has publicly commended hoteliers for their resilience and said the uptick in leisure trade in May and June when restrictions were temporarily eased, was a positive sign for recovery.
It's important to remind ourselves our industry is structurally sound and not fundamentally broken.
Dougal is confident the sector will "rise again" after the virus is defeated: "our strong demand drivers" and "the unique reasons why visitors develop a deep emotional connection with our state", will help Victoria to pull through in the long term. But will existing business be able to hang on until then?
Accom News spoke to two very different regional Victoria accom providers about their COVID-19 hopes and fears: family-oriented BIG4 Holiday Parks and an award-winning boutique hotel in Daylesford catering primarily to couples. While at opposite ends of the leisure market, both agreed that during the COVID pandemic, refunding bookings was the best policy to secure customer loyalty.
Steven Wright, CEO BIG4 Holiday Parks told Accom News that under Stage 4 (Melbourne) and Stage 3 (regional Victoria) restrictions, a park's income fell by more than 80 percent on average. Despite "significant cancellations" he said he felt very optimistic about the future of the holiday park sector.
"We bounced back very quickly from the first shut down and our forward bookings were well up before the second shutdown occurred," says Steven.
"Even across Australia currently, several states are significantly up on last year's sales for the same period. We would expect the same to occur once Victoria reopens. This will further grow once state borders are opened as our sector provides quality, affordable and safe places for families and couples to enjoy a break."
BIG4 Beacon Resort's Emme Malone said that offering refunds on bookings was key to the business' survival, which has been owned and operated by the Golightly family for 50 years.
"We overhauled our rate plans to be more flexible because we found when we did get the chance to reopen after the first lockdown, everyone was shopping on cancellation policies."
"We now have three rates available with three different cancellation policies, giving them the confidence to book with us again."