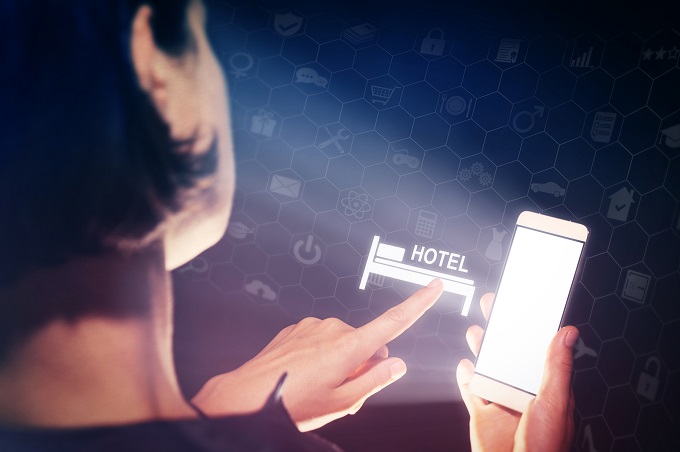 News In Brief
UPDATE: Booking.com responds to accom concerns about 'nefarious' brand hijacking
Ross Forbes-Stephen was sailing smoothly with his accommodation business on the West Australian coast when he says he was attacked by pirates.
He is now calling for Federal legislation to be strengthened to outlaw the practice he calls "brand hijacking'' in which online travel agents take over a property's name for their own google listings.
 UPDATE: Booking.com responded to our request for comment this week with the following statement:
Everything we do is in the spirit of not just giving customers access to the best accommodation options at great prices, but also bringing guests and incremental business to our accommodation partners, particularly as we support the continued recovery of domestic travel in Australia. Search engines are open platforms where any business, including properties of all sizes, can pay to advertise. With a choice of different marketing channels to reach potential customers, the properties that choose to list on Booking.com are able to do so at absolutely no charge. We then invest in advertising to help them capture as much customer demand that exists in order to grow their businesses, ultimately helping to keep the larger travel ecosystem thriving over the long-term, including in Australia.
Mr Forbes-Stephen has been running the self-catering apartments at Cable Beachside Villas in Broome for 13 years but says the winds of change are blowing fiercely in a storm created by OTAs.
Following our recent article on rate parity, he wrote to Accom News to complain about brand hijacking which he says should be illegal in Australia. He has also complained formally in seeking help from Federal Opposition leader Anthony Albanese.
He says guests searching for almost any accommodation property by name will be presented with four or five "advertisements under that property name for booking.com, Expedia and others but the property's real web page listing will be halfway down the results – too far for anyone to look''.
"These OTA ads are displayed in such a way that the unwitting consumer clicks on the link, thinking they are going direct to the property website, but are instead being syphoned off to an OTA where the property page is displayed and the booking is funnelled through the OTA.
"This is a huge problem that has been made illegal in several European countries, but is not being addressed at all in Australia.''
He said there was no point in industry watchdogs telling customers to book direct with a property if they couldn't find that property with a simple google search or if it was lost among the commission-hungry OTA ads for that property.
"Brand hijacking has been going on for years,'' he said. "It's a very important issue for accommodation operators.''
Mr Forbes-Stephen said he first became aware of the practice a few years ago "when booking.com started it''.
"I was getting calls from people saying they'd made a booking on my website when they'd in fact made a booking through booking.com,'' he said.
"At the same time our direct bookings dropped to about 50 per cent and our traffic through booking.com went up like mad. Then [another OTA] started doing the same thing.
"It doesn't happen to big businesses like the Hilton because they have the financial clout to tell the OTAs to get stuffed.
 "I tried to compete with them by running a campaign with google ads but I couldn't beat them using keywords because it was too expensive.''
Mr Forbes-Stephen said when he started at Cable Beachside Villas in 2007 "there was hardly any online booking''.
 "Our business didn't even have its own online booking page. It was just the start of channel managers coming online,'' he said.
"Travel agents had booking websites but we still used to get a phenomenal number of phone calls from them checking availability.
"That changed in the first two years here. By 2009 we were fully online and phone calls dropped from 30 a day to 10.
 "Everything worked quite well, more than half our bookings were direct bookings.
 "But there has been a steady progression down.''
Trevor Rawnsley, the Chief Executive Officer at the Australian Resident Accommodation Managers Association, said the practises of brand hijacking and redirecting were "nefarious tricks'' by OTAs that made his blood boil.
He said pursuing legal action over the practice was tough, though, given the OTAs were based overseas.
 "We've tried reaching out to them but can't get anywhere because the OTAs always blame head office, be it in Dublin or Zurich or elsewhere,'' he said.