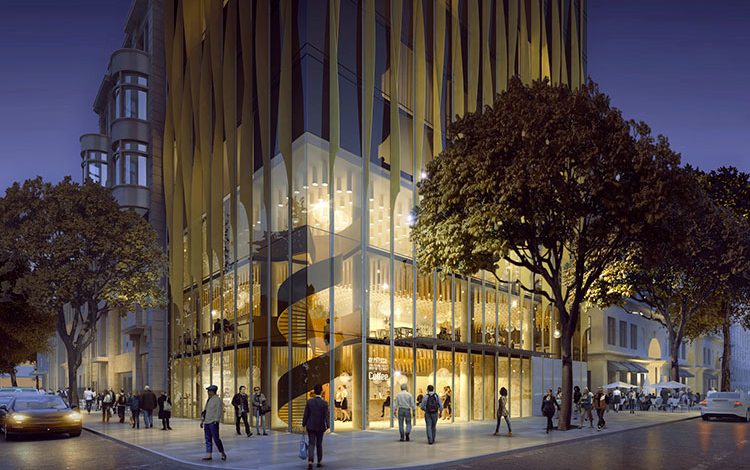 News In Brief
Quincy hotel brand debut in Melbourne is looking to recruit
A brand-new Melbourne hotel is almost ready to throw open its doors to welcome guests and is looking for "Cutting edge" hospitality staff now!
Quincy Hotel Melbourne is set to open in the coming months and plans to offer its signature dining destinations, sensory experiences, and quirky approach to room service.
It was TFE (Toga Far East) Hotel's CEO, Antony Ritch who revealed that the Quincy brand – out of Singapore – was set to make its long-awaited Australian debut.
He said: "We are thrilled to introduce Far East Hospitality's, colourful Quincy brand into Australia early next year. With Quincy we are bringing the sights, sounds and most importantly flavours of South East Asia to Australia. And, whilst we have a way to go before opening, our team are busy setting the benchmark for Quincy Hotels Australia and putting the finishing touches on what we think is Australia's most exciting new hotel brand."
However, be warned you should not expect a cookie cutter approach to hospitality. We are told that Quincy is aimed at a "generation on the go and is a brand that relishes individuality", so there will be a uniquely South-East-Asian-meets-Melbourne spin on the guest experience when the 241-room hotel opens for business.
Mr Ritch said: "Quincy will immerse our guests in a colourful and contemporary experience unlike anything that's currently available in Australia."
Positioned in the upper midscale category, Quincy is aimed at social urbanites with a penchant for top culture and the finer things. The hotel itself will feature distinctive building and interior design, three food experiences, a rooftop pool with views of Melbourne CBD, and exclusive club levels and lounge access.
He added: "And we've got a street address to match. Right in the middle in one of Australia's best lifestyle precincts at the top of Finders Lane (across the road from the Rialto and five minutes from the Crown Casino complex)."
The brand is now on the lookout, for an exceptional GM and a talented pre-opening team with colourful and individual personalities for Quincy Melbourne. 
Current vacancies include:
Hotel General Manager
Executive Assistant Manager
Food and Beverage Manager
Guest Relations Manager
Executive Chef with South East Asian experience.
TFE Hotels' People and Capability Manager, Kim Garner, said she was looking for cutting edge hospitality professionals who were able to bring the brand to life. She said: "Like our Quincy guests, we have incredibly high expectations. This is a hotel brand that is aimed at guests who are looking for a one-of-a-kind experience; so, passion, attitude and attention to detail are key.
The hotel itself is owned by InterGlobe Enterprises UK Limited. David Baffsky, Director of InterGlobe Enterprises UK, said Quincy Hotel Melbourne was the company's first foray into the Australian market and took their international hotel count to 13 properties worldwide.
If you know Melbourne like the back of your hand and have what it takes to deliver intuitive guest service, please forward your resume, and contact details direct to Kim Garner on [email protected]