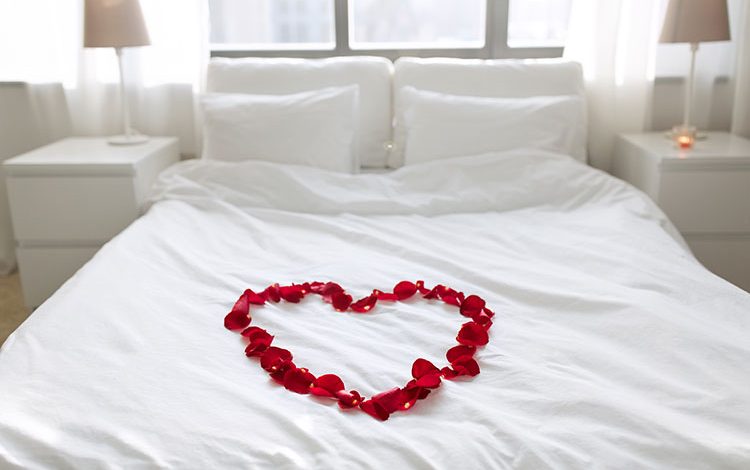 New Zealand
These times, more than ever, call for heartfelt hospitality
Based on what I hear, working in the lodging industry during the current COVID-19 pandemic can be especially stressful, not that it has ever been an easy profession, while today's guests threaten to write a bad review, guests of yesteryear similarly threatened to write a letter to JW Marriott or Conrad Hilton.
Admittedly though, the current pandemic has created unique stressors for those on both sides of the guest / employee relationship. Hospitality workers may be finding themselves short staffed and/or working outside of their usual job descriptions. Our frontline associates are having to explain why there are no mid-stay cleanings, why the breakfast buffet is now grab-n-go, why the restaurant is closed and there is no valet parking.
On the other side, guests who are traveling these days may be doing so for reasons that are themselves stressful, such as picking up a displaced college student whose dorm shut back down unexpectedly, or having to take up residence away from family for an extended stay due to a temporary assignment as an essential worker. Or perhaps they are finally brave enough to take a badly needed leisure trip to escape from the monotony and stress of daily life.
It seems to me that all these stressors are amplifying the default personality traits of those at both extreme ends of the continuum. In other words, the nice people are getting nicer and the meanies are getting meaner!
That is what we are hearing from the participants in our "Heart of Hospitality" Certification webinars right now, but we are also hearing this from a much bigger audience. Right after the pandemic hit, we joined a Facebook group called Hospitality Family, which has over 55,000 members. The group really took off when so many people were furloughed or laid-off and has since served as a support group for those who are working through major transitions. Now of course, many members have been recalled and so there are numerous posts about what is happening in hotels around the world.
While the posts of some members are basically complaints about being short-handed, working overtime, and dealing with disgruntled guests who want everything to be back the way it was, the majority of posts seem to be talking about having a passion for the industry and a sincere spirit to serve.
One such post I read recently was from Stacy, who manages both an upscale, classic restaurant and an elegant bar inside a historic, destination resort in North Carolina. The story Stacy told in her post really touched my heart, so I asked her for permission to share with my readers.
So lately it has been very difficult at work, as I am sure you all understand. Honestly, I had even started to think about interviewing elsewhere. My resort is incredibly busy, especially in my restaurants, and I sometimes feel a constant beat down from some guests who don't understand that we are living in a pandemic with new rules and regulations. I started to see myself in a different position, perhaps making the transition to a new adventure. Then this evening I received a letter that was sent to my GM from a guest I had connected with the week before.
It was from a couple I remembered well, as they had been such a breath of fresh air in my normal chaos. I enjoyed every moment I spent with them and checked up on them daily. Just absolutely incredible people.
Yet when reading the letter I found out something I had not known. The husband, who had written the letter, disclosed that they had been visiting the resort for 34 years and this trip was the most special, as his wife has terminal cancer, and this was probably their last trip together.
He talked about the great conversations we had daily, and gave me the best, most eloquent compliments I have ever had in my career.
His letter was a timely reminder that THIS is why I do WHAT I do. THIS is why you should treat every guest with care and compassion! You never know what an incredible change or impact you make on someone. So… I think I am staying right where I am!
Note: The letter itself is reprinted at the end of this article.
Stacy's post and the guest's letter remind us all that we just never know what the humans we call guests are going through during their stay.
Those hotel workers who take a cynical approach will find fault in everything the guest does and take no responsibility whatsoever. They will be quick to judge others and to treat the guests the way the guests are treating them.
On the other hand, those who understand that the true heart of hospitality is human kindness, especially to strangers, will instead treat others they way they would like to be treated. Rather than quickly labeling guests as "rude," "idiotic" or worse, they will instead take time to imagine the unknown stories playing out on the other side of the guest room door, phone conversation, or in this case the dining room table. They will make it their job to bring out the best side of everyone's personality, and to turn around to bad days that others are experiencing. They know that in the end we are all emotional creatures living in a physical world, where emotions often rule over intellect. Best of all, they will have a lot more fun at work!
Here is a redacted version of the guest's letter…
Dear General Manager:
My wife and I recently concluded a four-night stay at your hotel on (date.) We have been coming to (hotel name) for 34 years and we this time we visited for our 44th wedding anniversary. This trip was especially important to us because my wife has terminal cancer.
The purpose of this letter is to bring something to your attention, namely the superlative treatment which we received from one of your staff members named Stacy, manager of the (restaurant and bar name.) We were having appetizers and drinks one evening at the (bar name) and Stacy came to our table and asked if we needed anything. A pleasant conversation ensued. Stacy is very personable, thoughtful, sincere, and obviously a very hard worker too. We have been having drinks in that bar for 34 years and her staff current is unquestionably the most pleasant we have ever encountered there over the years. Her work ethic and personality are obviously contagious to her staff.
Days later, when we encountered her again when having dinner at (restaurant name), Stacy remembered that August 7th was our anniversary and made sure we were treated excellently during our dinner, which I especially appreciated given my wife's condition. Stacy is truly a very valuable asset to your hotel and should be commended. Yours very truly…