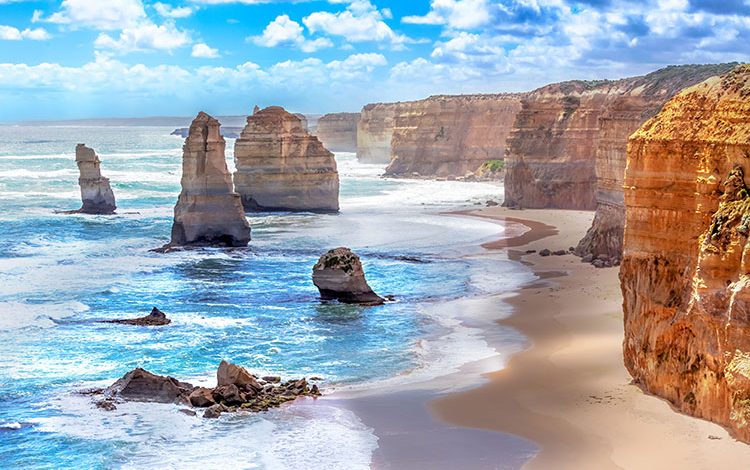 News
Victoria's road to COVID recovery – more good news!
At last Victoria appears to be gaining control of their COVID crisis.
This week's news that regional Victoria will be leading the tourism industry into COVID safe recovery alongside news that struggling accommodation hotels across the state, may be entitled to newly announced government support grants has been welcomed by Tourism Accommodation Australia (TAA).
The Andrews Government's announcement that trading restrictions in place for regional accommodation hotels will be eased was welcomed by the industry body because it enables businesses to welcome back regional guests to their favourite holiday spots. The news means all hoteliers in regional Victoria can take the first positive steps towards normality.
Tourism Accommodation Australia Victoria General Manager Dougal Hollis said: "Regional Victorians should be congratulated for achieving this significant milestone. Accommodation providers can't wait to share in their celebrations as people return to their favourite regional hotels to reconnect with family and friends and restore a sense of normality and balance in their lives.
"Hoteliers appreciate they have been entrusted with an important responsibility to re-open in a COVIDSafe and sustainable way and stand ready to meet this challenge.
"Their success in doing so will instill community confidence and provide a pathway for Melbourne metropolitan accommodation hotels to follow, and hopefully soon, regional accommodation providers will again safely be welcoming guests from Melbourne itself."
TAA National CEO Michael Johnson said the announcement was great news for hotels in regional Victoria.
He said: "Accommodation providers will cherish the opportunity to re-open for business, re-engage their teams and get back to providing the high standards of hospitality and memorable guest experiences they are renowned for."
TAA (Vic) and AHA (Vic) will now actively work with government to flesh out further details of the announcement and provide operational clarity for Victoria's regional accommodation hotel network in advance of Thursday's re-opening. 
Earlier this week TAA also welcomed the announcement of Andrews Government's business support grants for struggling accommodation hotels across the state. Tourism Accommodation Australia Victoria General Manager Dougal Hollis said while the Association was still waiting on some details of the package, cash grants of up to $30,000 for accommodation hotels would be especially welcomed.
He said: "Our sector has been amongst the hardest hit since March so we will gladly accept any Government support we can get. It is good to see the dire situation facing our industry recognised and we will continue to work closely with the Government on the implementation of the package."