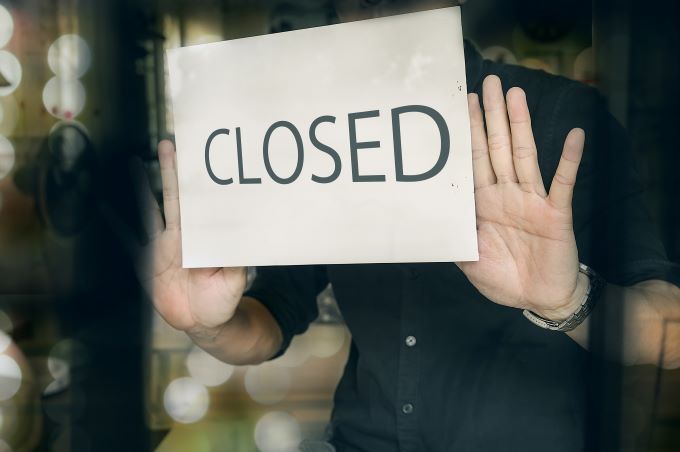 News In Brief
5 iconic Quest Apartment Hotels to close
It seems that Quest Apartment Hotels has not quite dodged the industry-wide devastation caused by COVID-19 and will close five hotels in Australia. The company owns more than 170-hotel catalogue across Australia, New Zealand, and Fiji.
Quest told AccomNews that it is facing "continued headwinds" but so far has confirmed five closures of its apartment hotels, including Quest on Bourke, which closed on 13 October 2020, Quest Gladstone closed on 14 October 2020 and Quest on Chapel closed on 15 October 2020. Furthermore, two more properties will close in November, Quest Potts Point, and Quest Adelaide Central.
For now, Quest has no further closures to announce but this terrible news highlights the depth and breadth of the struggle our ailing industry is in.
Dean Long, CEO of the Accommodation Association (AAoA) said: "The Accommodation Association continues to work hard to make sure the Government at all levels understands the critical role accommodation providers like Quest play at the heart of our tourism sector and at a regional, rural and metropolitan economy level."
"While the tailored support for domestic tourism is important, we need the Government to deliver sensible, medically-led policies around border management, on-going support for those businesses and people hit hardest by COVID-19 and travel bans, and measures to reignite business travel as well as domestic tourism."
Quest's statement:
The global COVID-19 pandemic has had a significant impact on the tourism and accommodation sector, and Quest has not been immune. Quest Apartment Hotels regrets to confirm that Quest Potts Point will close on 11 November 2020 and Quest Adelaide Central will close on 12 November 2020.
These properties have endured record low revenue and bookings for many months. Guests have been offered alternate accommodation and all bookings have been transferred or refunded. Quest is also working to redeploy staff.
Chief Operations Officer, David Mansfield, says franchisees are independent business owners who make their own decisions. However, irrespective of ownership across the network, all landlords and tenants should aim to support each other by engaging in good faith negotiations at this challenging time.
Most Quest properties have managed to reach agreements on the basis of abatement, turnover or profit share, with only a small percentage requiring mediation.
"We appreciate the concern and anxiety everyone is facing across our network, our strata landlords included. We are addressing this head on by giving all of our franchise business partners the tools they need to ensure they have a fighting chance to trade through this uncertain period," he said.
"Under the Quest franchise model, until the pandemic hit, our landlord investors experienced strong rental yields for many years, however I don't think anyone could have anticipated the situation we currently find ourselves in – something that's been labelled a one in one-hundred-year event.
"Quest has been working tirelessly with franchisees and endeavoured to keep all businesses open, but there comes a time when businesses that are no longer financially viable, as a last resort, are forced to shut. Landlords will have their assets returned to operate as they choose.
"We regret any business closure, the loss of accommodation in a particular location, and the impact on all stakeholders, however it is inevitable that more businesses will be forced to close.
"Quest is working more closely than ever with our franchise business partners to help them adapt to the new normal. We are also working with our peak industry body, the Accommodation Association (AA), to help the wider travel and accommodation sector get through this period".