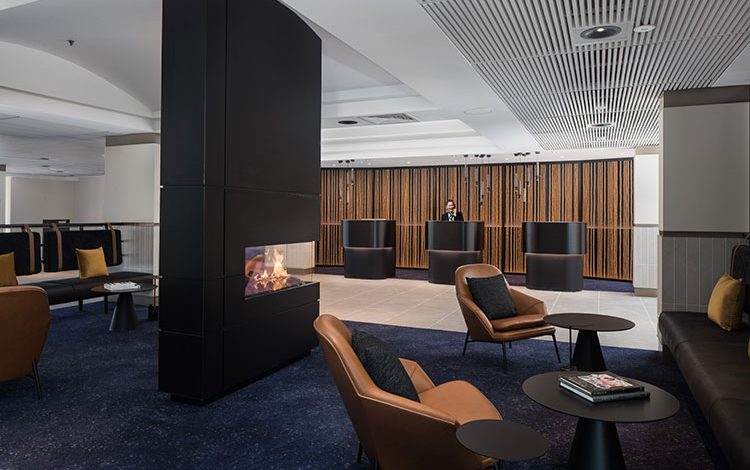 Developments
News In Brief
Rydges Canberra – new look and new manager
With the promise of a brand-new guest experience the Rydges Canberra, formerly Rydges Capital Hill, unveiled its multi-million-dollar renovation of the hotel, led by passionate hotelier Steven James.
The hotel presents a contemporary new offering that aims to "invigorate" the guest experience. The works have transformed the arrival lobby, reception, lounge and public areas as well as bar, restaurant, conference and function spaces, while all guest rooms have undergone new detailing and finishing.
The reimagined hotel will be led by new general manager Steven, who boasts more than a decade of hospitality experience in leadership roles across Australia. Steven joined Rydges Canberra in August, to lead the completion of the renovation and opening.
The property's renovations were overseen by award-winning architecture and interior design practice, Plus Architecture, and draw on 1950's style cues to make the most of the unique atrium space, using interior design to celebrate the architecture of the building.
The newly refurbished hotel features terrazzo tiles, textured layering of natural materials with tan and deep blue colour tones. At the heart of the design is the Rydges guest experience from the introduction of a signature scent – designed exclusively for the property –through to a modern pod-style reception and multiple immersive lounge and seating areas built around a pond and central fireplace, as well as luxe bar and dining areas.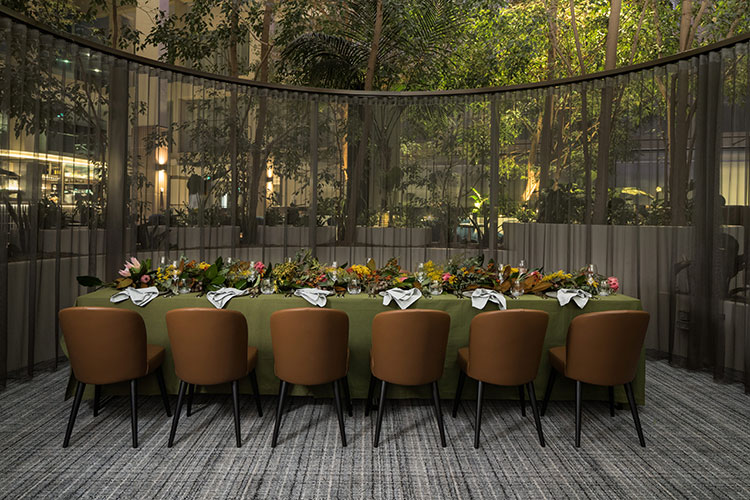 The renovations are complemented by live forestry with mature trees, leafy canopies, foraging planters and a functioning chef's garden, curated seasonally and used by the chef in the property's new signature restaurant The George Bar and Grill.
Steven James said: "With this renovation our team is looking to create lasting memories, new levels of service and an unmatched experience for our guests, both corporate and leisure.
"We've made a substantial investment in this property, which reflects our belief in the hotel offer and the local travel and hospitality industry more broadly, as we look to do what we can to support interstate and intrastate travel.
"We see our Rydges hotels as a home away from home, and Rydges Canberra epitomises this. With some of the largest accommodation rooms in the city, Rydges Canberra is the ideal choice for those who like a little more space to spread out, plus, we've got an exciting new food and beverage offer, premium conferencing and event spaces and a great selection of onsite facilities. We look forward to welcoming our corporate guests, visitors to Canberra and the local community."
Located in the heart of Australia's capital, Rydges Canberra enjoys close proximity to some of Canberra's leading attractions, including Parliament House, the National Gallery of Australia, Questacon and The National Library.