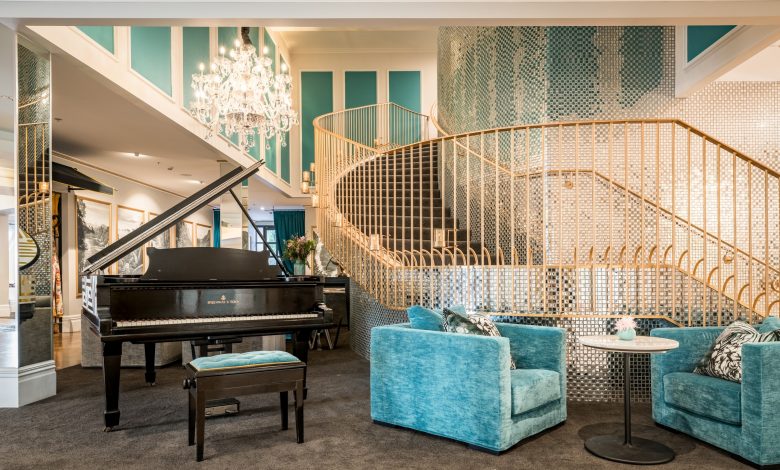 New Zealand
Sofitel Queenstown Hotel and Spa proud to receive golden stamp of excellence
Sofitel Queenstown Hotel and Spa has taken out four awards in the globally recognised Haute Grandeur Awards.
The luxurious hotel was awarded Excellence for Best Boutique Hotel in Oceania, Best Destination Hotel in Oceania, Best Hotel Service in Oceania and Best Luxury Hotel in Oceania.
The Haute Grandeur Global Awards is the world's leading, most respected luxury hospitality Awards initiative, honouring establishments that continuously excel through remarkable hospitality experiences.
Each year, top luxury hotels, spas and restaurant brands vie for the ultimate accolade in overall excellence. Only the best of the best is awarded for exceptional achievement and greatest contribution to the global luxury hospitality industry.
The unbiased results are guaranteed by placing emphasis on quality feedback from guests rather than quantity of votes by a panel of judges or general public.
Sofitel Queenstown Hotel and Spa, General Manager Jeremy Samuels said: "We are absolutely honoured to achieve this excellence and recognition on a global level. We've always placed excellence at the heart of our guest experience so it's a wonderful accolade to know our guests love their Sofitel stay.
The awards are also recognition of the hard work and commitment of our teams, which is an incredibly proud moment
According to Haute Grandeur Global Awards Founder and President, Marinique de Wet. "Haute Grandeur Global Awards are recognised as a guaranteed golden stamp of excellence, with associated establishments perceived as the benchmark in the industry. By awarding only the most remarkable, Haute Grandeur Global Awards inspire already exceptional hotels, spas and restaurants to achieve even greater heights. The 2020 season's winners have truly attained the ultimate in excellence, recognized with the highest accolade."