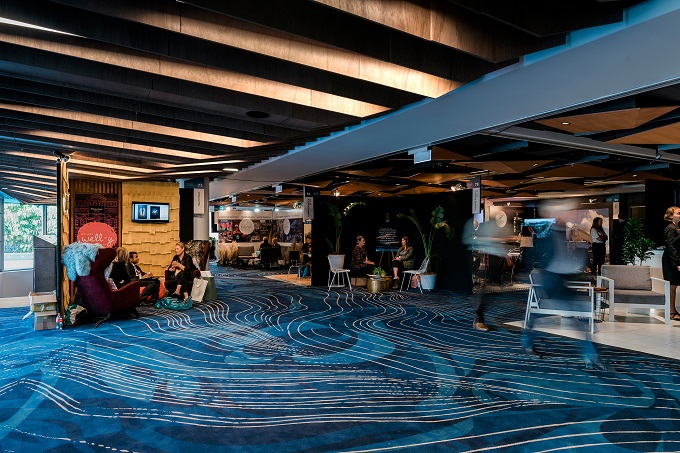 New Zealand
Events industry to reunite face-to-face in Auckland
NZ tourism and event businesses will get a chance to gather in Auckland for the BE Reconnected event which will mark a restart for New Zealand's hard-hit events industry.
This exciting industry gathering follows the impact of COVID restrictions on the global conference and meetings sector and shows how far we have come since March.
Organised by Business Events Industry Aotearoa (formerly named CINZ) on Tuesday, December 1, at Auckland's Aotea Centre, BE Reconnected will be New Zealand's only business events industry gathering for 2020.
 
Chief Executive Lisa Hopkins says there has never been a more critical time for the industry to gather together and chart a course for the future.
 
She said: "BE Reconnected has been designed to support the industry to reconnect with industry peers, and to discover new product, see how they can support regional centres in New Zealand, and find out what they have to offer.
 
"Over 270 business event organisers and decision makers from around New Zealand will be meeting face to face with over 120 members from across the regions."
 
Australian buyers have also registered for the BE Reconnected programme and will connect online with members throughout the day. Two Australian buyers, who have been living in New Zealand this year, will attend the event in person.
 
"The focus is on the rebound and recovery of our sector. For the foreseeable future, we will have to be flexible in our approach to how events are staged and managed, with a combination of in-person and hybrid, but importantly it is all about staying connected," she says.
 
Business events deliver a range of advantages to New Zealand: high value international visitors, economic benefits for the tourism industry, global profile raising, and opportunities for knowledge exchange, professional networking and economic growth.
 
In 2019 in New Zealand, it was a $4.9 billion industry, with over 3.6 million attendees both domestic and international.
 
"We have created BE Reconnected as a platform for our members to generate leads and connections, and to kick start business events for 2021."
 
Guests have also been invited to join the Discover Auckland familiarisation, organised by Auckland Convention Bureau on Monday 30 November.
 
BE Reconnected will include a line-up of top keynote speakers, destination updates from the regions, and activations on the show floor. Prizes on offer from partners around New Zealand, include the major prize of a seven-night trip to Queenstown.
 
"BE Reconnected will be a huge opportunity for organisers to get a strategic head-start on event planning for 2021," Ms Hopkins says.
 
The event is being run under strict health and safety guidelines in the Events Sector Voluntary Code.
 
"By demonstrating best-practice principles to customers, they will get to see first-hand how the industry ensures their safety, as well as protecting their sector and livelihoods."
 
BE Reconnected is free to attend for business event organisers. Registrations can be made online.