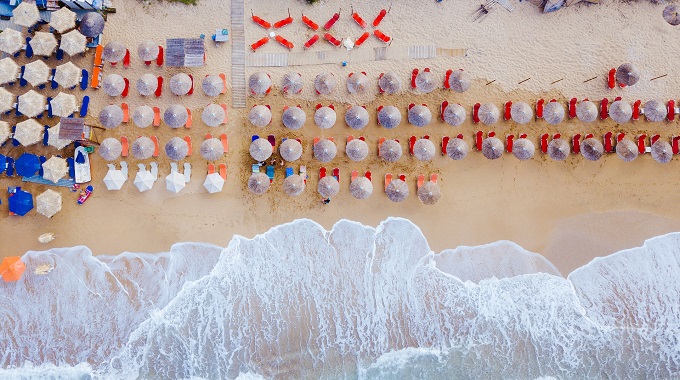 News In Brief
How to hold off surging tide of Airbnb
After its stunning invasion of the stock market this month, San Francisco-based Airbnb is now the most valuable travel company in the world, and Australian accommodation providers are being advised how to protect their markets against foreign competition.
Airbnb priced its historic initial public offering on December 10 at $US68 per share for a company valuation of $47 billion. The valuation made it the biggest travel Initial Public Offering (IPO) in history — way ahead of Hilton's 2013 listing valued at $US19.7 billion.
But that was just the start of the stunning Airbnb arrival. Shares took off like an Elon Musk rocket to close the day at $US145 and have since climbed even higher, giving Airbnb a market capitalization of more than $100 billion and making it the largest travel company in the world, ahead of Booking Holdings.
Trevor Rawnsley, the CEO of the Australian Resident Accommodation Managers Association, says while some of his members use Airbnb to sell rooms, the hugely profitable online business threatened traditional accommodation providers in the same way Uber took huge amounts of business from the taxi industry.
"Airbnb is a platform that can create an illusion that an average Joe can appear to be a sophisticated operator of a tourist accommodation business," Mr Rawnsley said.
A lot of the users of Airbnb are far from that even though the site still enables them to market themselves in a way that was never possible before Airbnb came along. 
"It's a logical step to use that social influence to then list on the stock exchange to make even more obscene amounts of money.
"But Airbnb are not accommodation providers in the traditional sense. They are not creating an economy, they are not creating jobs, they're not producing anything, they don't own real estate, they don't take risks, they don't invest and don't pay tax in Australia."
Mr Rawnsley said Airbnb's spectacular stock market listing would increase their profile even more in the Australian accommodation market.
"Airbnb is a disruptor," he said, "and while consumers will say they've got more choice and there's nothing wrong with choice – and nothing wrong with hotels and motels competing in a broad market –  it's not a good or easy system for a professional tourism accommodation provider to use.
"Airbnb is so disassociated from its business that there are no fixed properties. You can have a provider who gives 10 or 20 or 30 really bad experiences and those guys will simply then shut up shop and go on to drive for Uber. It's not like they have a hotel or motel with a reputation at stake like traditional accommodation providers."
 Mr Rawnsley said accommodation providers needed to "understand the basics" of hospitality to counter the Airbnb threat.
"That is you look after the customers that you've already got and you market aggressively and positively to those who have stayed with you before," he said. 
"Repeat guests are the most profitable guests and the most loyal guests, so rather than using Airbnb to chase new people, good operators have 80 per cent of their business with repeat guests who keep coming back time after time."
He said Airbnb's looming presence over the Australian accommodation industry – and its ability to throw private flats and houses into the accommodation mix – made it more important than ever to ensure "that every interaction you have with a customer is a good one for them, and that they decide to stay with you again next time".