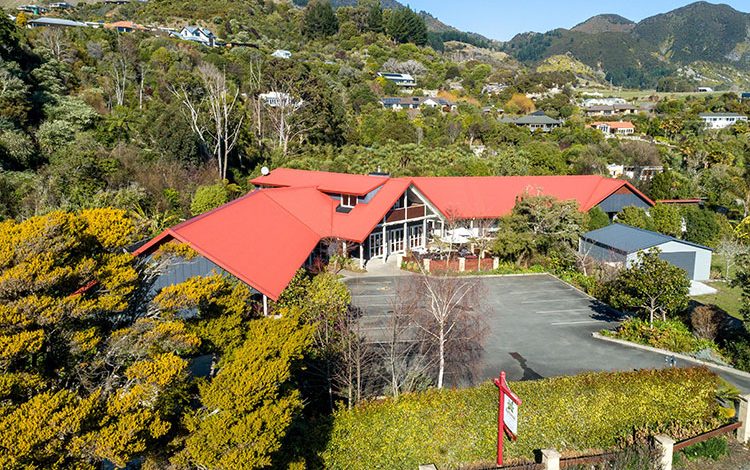 New Zealand
Kiwi owned Capstone Hotel Management welcomes Ratanui Lodge to its portfolio.
With many properties located throughout New Zealand, Capstone Hotels & Resorts, trading as Capstone Hotel Management has added another accommodation to its portfolio. Following the sale on November 30, 2020 of Ratanui Lodge, located in Pohara in Golden Bay, the company announced its appointment as the management company of the boutique accommodation.
Ratanui Lodge has been operating for ten years and has established its place in the boutique accommodation market in the Nelson Tasman region. It is popular with guests walking the Abel Tasman Coastal Track or those looking for a romantic and comfortable getaway, the property is situated a few steps from the golden sandy beach of Pohara in the popular holiday village. It has ten well-appointed ensuite guest rooms, a popular restaurant and cocktail lounge plus a small outdoor heated pool and spa, all set within gorgeous cottage gardens.
Capstone Managing Director Clare Davies says: "we are delighted to have been appointed by the new owners of Ratanui Lodge to continue on the journey of offering a boutique and welcoming experience established by the previous owners".
Well- known Nelson locals Neil & Katrina Ward have been appointed as the live-in managers, the couple have worked in many lodges and hotels throughout their careers. They also owned and operated Waimea Estates Vineyard Café for several years.
Reservation requests and contact details for the Lodge remain the same with several of the existing staff continuing in their roles.