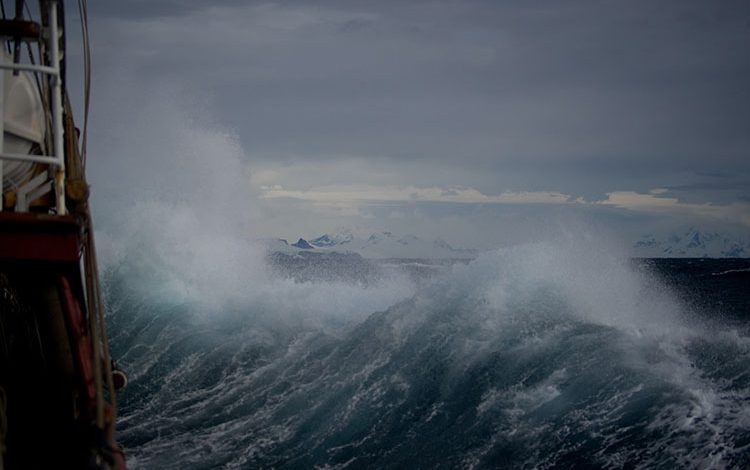 News
No smooth sailing with OTAs
Two hundred and fifty years after Captain Cook battled Queensland headwinds on his ship Endeavour, Rebecca Strang's Cook's Endeavour Motor-Inn is fighting the turbulent hot air of Online Travel Agencies.
Ms Strang is just one of countless accommodation providers around Australia calling for a national campaign against the power of overseas-based internet sites and their iron grip on Australian hotels, motels and resorts.
Her property is situated in the heart of where the coastal towns of Coolangatta and Tweed heads merge – an area of great surf and swimming beaches, coastal walks, tropical fruit, cafes and restaurants.
But the OTAs continue to create stormy waters.
Ms Strang has called for ASIC to reassess the price parity issue because she says it prevents her advertising a cheaper room rate on her website than she does with the OTAs.
"You can't not be on Booking.com or Expedia otherwise people simply can't find your property," she says, "but I'm not allowed to advertise cheaper rates because ASIC has given the OTAs free rein for price parity.
'I had a situation where Expedia told me they were going to downgrade my listing because they had found my room rates advertised cheaper somewhere else when in fact they weren't. They never have been.
'A month late they then emailed me and said if I was prepared to pay more commission they would rank me higher up the screen. 
"Then they try to tell you what you can and can't do as far as running your motel."
Two years ago entrepreneur Dick Smith, appalled at OTA tactics, made an impassioned plea for Australians to telephone accommodation providers directly and make their bookings without paying overseas middlemen a huge commission.
His message was that the customer would save money and the industry would benefit by keeping all the money in Australia.
Mr Smith's social media video went viral and had an immediate effect, with the Budget Motel Group, among others, reporting a surge in direct bookings.
But two years on, the OTAs are still using pressure tactics to maintain their grip on Australian accommodation properties.
"I would support any booking direct campaign," Ms Strang said, "but the OTAs have such a huge advertising budget they can wipe individual properties off the face of the earth. You can't compete with them individually.
"Perhaps a co-op situation with all Australian properties chipping in for our own website might be worth a try but the internet generation is so ingrained with searching on the web that I think many people can't be bothered to search for the property individually and ring it for a cheaper rate.
"It is tough to break that habit. We even had the NSW premier go on television when the borders were reopened telling people to `book online'. She should have been telling people to `book direct' because all that commission money is going overseas.
"Since the pandemic, we have found that people are so brainwashed into booking everything over the internet, that our OTA bookings, as a percentage, have increased dramatically. 
"So many people think they have booked directly with our motel and then they discover they have actually gone through one of the OTA websites.
"We went to our local tourism board asking if they would mount a `book direct' campaign and they said they wouldn't because they needed to keep the OTAs happy.
"That's what we're up against."
UPDATE: AccomNews approached Expedia for comment and a spokesperson responded:
Hotel partners in Australia are free to charge higher rates on our marketplace than on other channels, including their own site. However, providing their best prices, content and amenities to travellers who find them on our sites is the most effective way to convince consumers to choose their accommodation over other similar accommodations across our platform. This gives hotels an opportunity to attract and delight more and more new consumers, leading them to come back to their property either through our channel or through their own.
We operate a traveller-centric marketplace and work hard every day to present a highly intuitive consumer-facing online travel platform that enables travellers to find their best travel options quickly and efficiently, helping to increase travel overall and stimulate the economy.
As proven by decades of data analysis and surveys, price is a critical element in consumers' decision-making process, hence why it is one of many factors we take into account to differentiate otherwise similar accommodation offers in our marketplace.