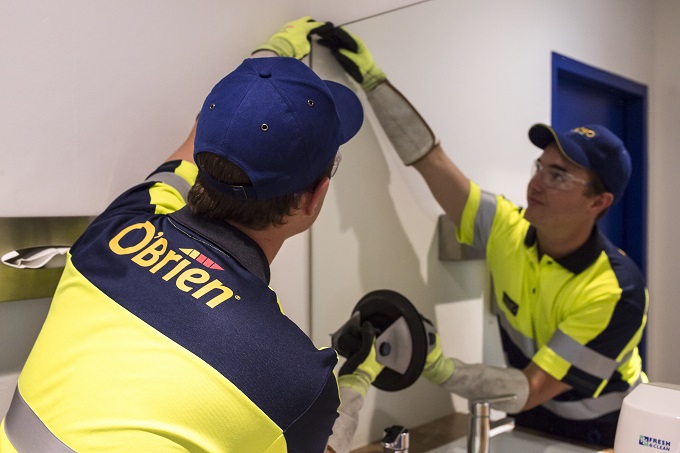 News In Brief
Balconies and balustrades: Treat the high point of your property well
Do guests delight in the relaxing view from your property's balconies?
Do they worry about their safety, nit-pick at unsightly faults, outdated style, or ugly cosmetics?
If your guests are only disturbed by un-forecasted cloud or rain, then congratulations, you have done your job! However, no manager can ever fully relax in today's culture where personal injury lawyers may be standing by to act on accusations from a disgruntled guest who claims a balcony related injury. A slight graze from a rusty railing can cause you strife… but there is so much worse that can happen. One of our greatest collective fears is that a guest may be injured or suffer a serious accident onsite. A balcony fall is particularly tragic.  
Read our Summer 2021 issue now…
Every balcony has the potential to fail at any stage of its lifespan, particularly with age and you really do need to be aware because the financial repercussions can be crippling.
Australia's accom managers need to be extra balcony aware because the climate can limit the balcony's lifespan and old structures can also contain hazardous asbestos. The secret is to get a building and concrete expert in to inspect your balconies and balustrades thoroughly. Someone who will then issue a comprehensive report that spells out in detail exactly what needs to be done to ensure your balconies are safe and sound.
What can go wrong with a balcony?
Plenty. The most serious issue is one that must be rectified immediately. It centres on the structural steel itself and the render around the supporting posts or balustrading.
If there has been prolonged moisture ingress of the balcony surface, particularly around the posts, concrete spalling will inevitably take place and that will lead to deterioration of the substrate. One problem quite often leads to another and corrosion could spread, potentially weakening the structural integrity of the entire slab.
Overloading by way of large terracotta pots, heavy statues, water features and ornaments can also cause problems. Particularly if the balcony has not been purpose built to support them.
With many hotels and resorts constructed by or near the ocean, rust caused by saltwater corrosion can also play havoc with steel reinforcing as well as unprotected steel fixtures and fittings, including fixing plates, nuts, bolts, and screws (and remember, the latter can also loosen over time, thus jeopardising the structural integrity).
In seaside areas, small cracks in concrete may appear harmless, however bear in mind that if water can get in, it will quickly deteriorate.
Potential problems to look out for:
Water pooling on the balcony surface with no runoff.
Leaning balconies.
Chunks of concrete fallen off.
Worn, corroded or unstable balustrades and handrails.
Wall cladding flush up against the balcony.
Rust stains underneath a balcony.
Handrails fixed through the top surface of the balcony.
Exposed steel reinforcing
Where the building meets the balcony or balustrading.
The tops of balustrades/fixing at wall junctions.
Extend the life of a balcony by providing:
Regular 'falls' across the surface to allow run off.
Appropriate flashing and drainage – clean drains.
Overflows to supplement drainage in case of heavy rain, blockages, etc.
Correct handrail fixings.
A durable surface membrane.
At least 100mm difference between the balcony surface and building interior.
At least 35mm clearance between balcony and the base of wall claddings.
If your balcony is regularly inspected and well-maintained, there is nothing to stop it lasting for many years.
Balconies are also important elements of your building's architecture and can enhance or ruin a property's aesthetics. Beautiful, well looked after balconies are an essential element of any great accommodation offering.
The use of crystal-clear, well fitted, safety glass in a balcony surround, at its best looks clean and modern. Glass can impress guests and provide uninterrupted views of beaches and outstanding locations.
Remember, you can update or re-furbish your balcony according to your guests needs and your properties style, you can choose from a myriad of styles available from your industry supplier. There are no hard and fast rules about cosmetics but there are stringent rules about substance and safety therefore you must always abide by your state's laws and regulations.
Queensland law, for instance, says where a deck or balcony is one metre or higher above the ground, balustrades need to be at least one metre high. For decks more than one metre above the ground, openings in balustrades, including decorative balustrades, cannot be greater than 125 millimetres.
Balustrades must be constructed so they can resist forces or pressure that can reasonably expected to be placed upon them, including people leaning against them and strong winds.
Hopefully, you will find that your balconies only need some cosmetic renovations such as replacing handrails, glass or decking. Remember that easy and well-planned balcony and balustrade maintenance is the key.