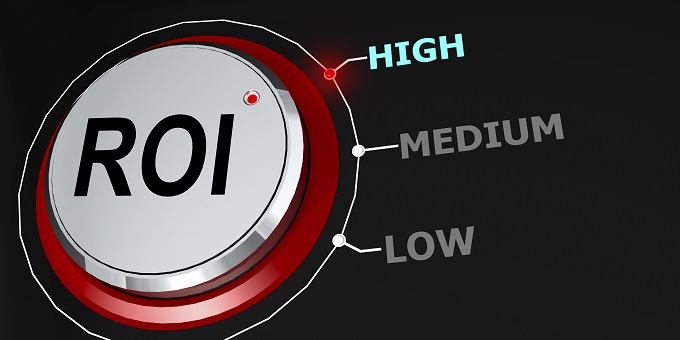 News
Tourism businesses face "annihilation" without Government support
Many Australian tourism businesses have only stayed afloat during the COVID pandemic because they were supported by JobKeeper, but they face annihilation once the program ends next month. That's the opinion of Peter Shelley, the Australian Tourism Export Council's managing director.
He says that one year after COVID first raised its ugly head in Australia our international tourism businesses are still running on empty and many will sink if the government fails to provide further support.
ATEC is calling on the federal government to provide further aid to the tourism industry, and specifically the export tourism businesses which are unable to operate at anywhere near their previous levels.
Mr Shelley said domestic travel has replaced less than 20 per cent of the revenue received from international visitors, with most export tourism businesses reliant on the JobKeeper supplement to get them this far.
He said with borders closed and those businesses unable to access their international markets, 60 per cent were operating at less than half of their staff and service capacity.
"Australia's tourism industry has spent the past 12 months battling enormous setbacks, from bushfires to floods and the COVID crisis which has closed international borders and left tourism businesses with no customers," Mr Shelley said.
"Tourism businesses were optimistic that by now international borders would be open and they would be seeing visitors return, but all indications are that these businesses face yet another tough year.''
The export tourism industry "Pulse Check" found that while three-quarters of tourism businesses had been able to supplement some of their revenue with domestic visitors, this spend represented less than 20 per cent of income lost from overseas visitors.
The study predicted that while international borders remained closed, more than half of Australian tourism businesses would not survive until September without some kind of government support.
Dougal Hollis, the general manager of Tourism Accommodation Australia (Victoria), said his state was undergoing a two-speed recovery with regional properties doing well but Melbourne hotels standing down or making redundant "significant" numbers of workers throughout the pandemic.
He cited one central Melbourne venue that was down to 175 full-time staff from 330 before the coronavirus struck.
Another city-fringe business that had previously operated two hotels employing 140 workers had shuttered one of its sites and was running the remaining one with just 37 staff.
Melbourne CBD hotels were filling just 38 per cent of their rooms in December 2020, compared to nearly 84 per cent in 2019, while "revenue per available room" (RevPAR) recorded a 64 per cent decline, year on year.
Mr Hollis said many hoteliers report that changing border restrictions, and resulting quarantine requirements between states, often resulted in a wave of booking cancellations.
Lee Davey, general manager of the 188-room QT Melbourne, told The Age newspaper that mid-week occupancy at the Russell Street hotel had tumbled from about 90 per cent before the pandemic to just 40 per cent.
But Mr Davey said the business was recovering well as travel restrictions eased, the hotel was full on the weekends again and QT's workforce was recovering from a plunge of 75 per cent at the depths of the crisis.
"We're excited to be building our workforce back to where we were pre-COVID, and I'm hopeful that would be indicative of a lot of hotels around Melbourne," he said. "All indicators are pointing to a more buoyant year ahead."
In regional Victoria, where hotels are much less reliant on interstate and international travellers, occupancies were down just five per cent for the same period, while the average nightly price of rooms was up 17 per cent and RevPAR had improved by 11 per cent. Mr Hollis said Victorian holidaymakers were supporting tourism in their own state and likely to upgrade their accommodation to more expensive rooms such as suites.
He said a wage subsidy proposal put forward by his group, which had been developed with the Australian Hotels Association and the Australian Chamber of Commerce and Industry, was a needs-based approach.
Under the proposal, workers in a business that had suffered a one-third reduction in turnover would be paid $450 a week, while those working in hotels that had lost two-thirds or more of their revenue would get $700 a week. Employees who normally worked less than 20 hours a week would be paid proportionately less.
He said priority areas to receive this subsidy would be the larger CBDs of Sydney and Melbourne which, given their feeder market value, would be critical to Australia's tourism recovery.
Meanwhile, Alison Miers, who operates the Bay Breeze Boutique accommodation in Batemans Bay, NSW, said regional tourism in her State was booming and many providers no longer needed assistance.
"I feel the government did what was needed and extending JobKeeper was fantastic because there were so many people who were still affected leading into Christmas," Ms Miers told AccomNews, "but people now need to get back on their own two feet.
"I don't think JobKeeper should be extended any further. If businesses are not going to survive past this they're not going to survive anyway.
"Regional travel is really strong and it doesn't need any support. What we now need is people wanting to work. People who have been on JobKeeper have enjoyed the extra income but the reality is that they have to get up and start working.
"The problem is finding people who want to work. I had trouble finding a receptionist, so I've had to work seven days a week since September.
"The lack of the usual transient population is a problem in the tourism industry. They used to fill a void over the summer season – those overseas visitors who would travel around for two years on a working visa. But that's just not happening now and I don't know how the government can change that because it's a big decision to open your borders."