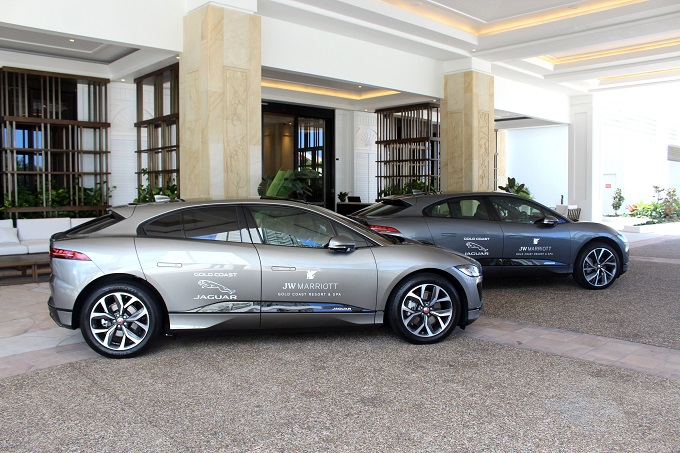 News
Drive a Jaguar and stay in luxury at JW Marriott
Luxury Gold Coast hotel plus luxury car initiative is clean, green and mean
JW Marriott Gold Coast Resort & Spa, part of Marriott International, has announced an exciting collaboration with Jaguar Land Rover Gold Coast that will allow guests to explore the popular beachside destination in unparalleled style but with minimum impact on the environment.
As part of JW Marriott's overall sustainability efforts including a kitchen waste recycling program, lobby water stations, building management systems and LED light fixtures the collaboration will create signature experiences for hotel guests and customers with driving programs, special events and a house fleet of two electric Jaguar I-PACE vehicles, to help reduce the resort's carbon footprint.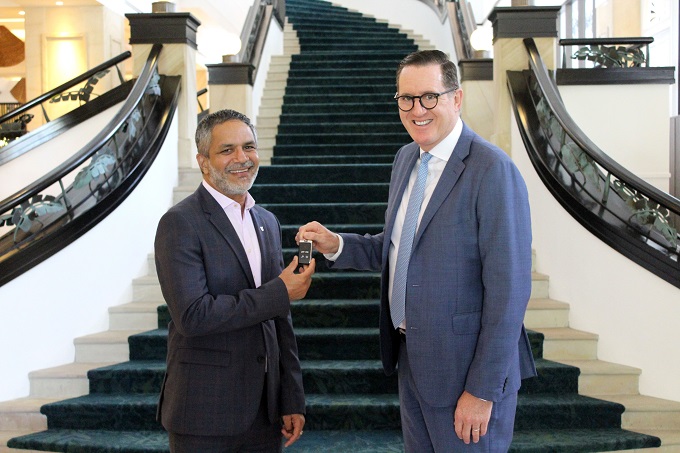 Ravinder Dhesi, general manager, JW Marriott Gold Coast Resort & Spa said: "As the only JW Marriott hotel in the Pacific region we are confident in attracting a growing number of domestic travellers around our country. The resort team is passionate about making a difference to the environment and will continually look at ways to improve our sustainability efforts with better facilities for our guests.
"The collaboration acknowledges the heritage and world-class excellence of both brands and is just the first step in providing our valuable guests with experiences that far surpass their expectations. The fleet will be available for guests to enjoy in a variety of ways from chauffeured luxury shopping trips to visiting Gold Coast attractions or our local suppliers and providores."
The Jaguar I-PACE – the world's first premium all-electric performance SUV – offers a fast, intuitive infotainment system and quicker charging capability. Since its debut the I-PACE has won more than 80 global awards, including 2019 World Car of the Year, World Car Design of the Year and World Green Car, reinforcing its status as the Jaguar which tore up the rule book to become the first and best electric car of its kind.
The I-PACE offers an unrivalled balance of all-wheel drive performance, refinement, luxury and agility – together with outstanding real-world range and day-to-day usability. State-of-the-art digital technology further assists drivers with visibility significantly enhanced with a new 3D Surround Camera that provides a 360-degree digital plan view of the surrounding area and potential hazards, visible through the central touchscreen.
Damien Holley, Dealer Principal at Jaguar Land Rover Gold Coast: "On behalf of Gold Coast Jaguar we are thrilled to align with the JW Marriott Gold Coast as their luxury vehicle partner. The brands Jaguar and JW Marriott, are synonymous with luxury and refinement, and we are delighted to showcase the latest in electric vehicle technology with our Jaguar I Pace.
 "JW Marriott guests will experience the most technologically advanced Jaguar available, along with levels of luxury and refinement that superbly match the ambience of the new JW Marriott resort. The Gold Coast is at the forefront of adoption of electric vehicle technology and the JW Marriott is the leading luxury resort to fast track this experience for their guests through the Jaguar I Pace. We look forward to a wonderful partnership with our two leading luxury brands."