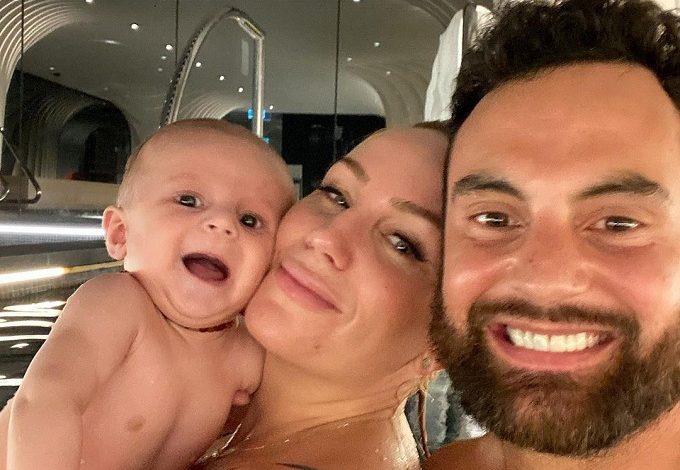 Marketing
News In Brief
MAFS obsession heats up at Sydney hotel
Will the contestants sink or swim? Producers chose this stunning Sydney property to test the waters
Season 8 of Australia's most talked-about (social experiment) TV show has begun and Married at First Sight (MAFS) producers chose one of Sydney's most romantic hotels, SKYE Suites Sydney to provide a romantic escape for the contestants of its highly anticipated new season.
During filming, each newlywed couple enjoyed a lavish stay in one of SKYE Suite Sydney's premium fully serviced hotel rooms, located in the heart of the CBD as part of a partnership agreement with the show. The couples enjoyed a luxurious temporary new home at the premium boutique hotel which will feature in the program as viewers follow each couple in their quest to build a genuine connection and ultimately find love.
Area director of sales and marketing at SKYE Suites, Ari Foo says that the continued partnership with MAFS for 2021, following Season 7 in 2020, has cemented the hotel as one of the most sought-after luxury escapes in the city, especially for couples.
He said: "With international travel still off the cards, we've noticed a rise in romantic weekend stays of couples simply wanting an escape not too far from home. With our world-class facilities and stunning architecture, guests quickly feel transported to an exciting destination. Popular facilities amongst our guests include the ice cave themed pool and jacuzzi area, which attracts guests, photographers and Instagrammers alike for its photo-worthy backdrops and unbeatable location."
MAFS (Season 6) golden couple Cam and Jules Merchant recently stayed at the hotel for the first time to celebrate Valentine's Day. The newlyweds commented, "It was extremely special to spend a romantic night away at SKYE Suites Sydney. We can't fault the hotel facilities and are slowly working our way through the wide variety of culinary delights available right on the hotel's doorstep – a go-to favourite of ours is Meu Jardim, a fusion of French/Portuguese heaven. While it's a bustling hotel, SKYE Suites' guest service is one-of-a-kind, and we left feeling blissfully relaxed."
To celebrate SKYE Suites as one of Sydney's most romantic hotels, this month they have launched a 'Love is in the SKYE' package. Available at all three properties (Sydney, Green Square and Parramatta), this includes accommodation, breakfast and a range of romantic accompaniments.
When not enjoying the romantic 'Love is in the SKYE' package, guests can enjoy boutique shopping, a Harbour Bridge climb or a gastronomy experience unlike any other. Just outside the hotel sits the Skittle Lane precinct, an urban foodie hub that has been nicknamed Sydney's best kept culinary secret including Ministry of Coffee, cocktail bar PS40 and Meu Jardim.
For couples that would prefer a weekend in, SKYE Suites Sydney is furnished with every amenity needed such as a fully equipped kitchen, the latest technology, unlimited wifi and Sleeping Duck mattresses for an idyllic night's sleep.