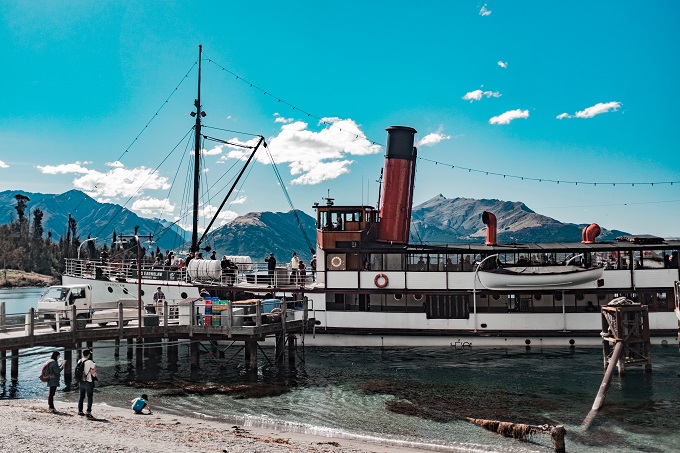 New post-COVID rules could see the introduction of levies for international visitors to New Zealand, higher fees to enter national parks, and much tighter controls over "freedom camping".
Key tourism areas of New Zealand have seen a reduction in local economies by 50 per cent, which is forcing the government to plan a new-look tourism sector after the COVID-19 vaccination program.
New Zealand's Tourism Minister Stuart Nash said he was deeply concerned about the situation unfolding in the communities of Queenstown, the West Coast, Fiordland, MacKenzie District and Kaikoura, that are so reliant on international tourism.
Mr Nash said New Zealand's $400 million Tourism Recovery Package in 2020 was an emergency intervention but further, structural support would be needed this year "before we make changes to prepare for a new landscape in 2022 and beyond."
"I have been upfront that mass-scale international tourism is unlikely before 2022," Mr Nash said, "but we are working hard to open a trans-Tasman bubble in 2021. We are on-track to vaccinate the majority of Kiwis against COVID-19 by the end of this year.
"The long-term picture for tourism once borders reopen requires more fundamental change.
"We have a responsibility to take an intergenerational view of the role of tourism. I am looking to change the rules around freedom camping, which isn't free at all for taxpayers or ratepayers who have to pick up the tab.
"I want to take another look at pricing strategies across public assets like national parks, so that the heavy pressure of international visitors is more financially sustainable. There is scope for a fresh look at existing levies like the International Visitor Levy to help ensure the true cost of tourism is priced into the international visitor experience. We undervalue what we have in this country."
New Zealand Prime Minister Jacinda Adern says fears that Kiwi travellers could be stranded in Australia if a virus outbreak occurs is among her top concerns about quarantine-free travel with Australia.
Ms Ardern said she would not be rushed on opening the trans-Tasman travel bubble.
"Our view is, rather than trying to work through a solution that sees all of Australia with New Zealand, that we can work through an arrangement that sees us operating with some states but not others," Ms Adern said.
Australia has lifted its ban on international travel to New Zealand.
Health Minister Greg Hunt amended the country's emergency biosecurity laws so that anyone who has been in Australia for at least 14 days can travel "directly to New Zealand".
Australians were previously required to apply for an exemption to leave the country. At this stage, they will still be required to quarantine in New Zealand upon arrival.
Hospitality NZ says targeted Government support for that country's hardest-hit tourism and hospitality regions is not before time.
"The targeted support is wonderful news because [the regions] are hurting tremendously from the tourist downturn," Hospitality NZ Chief Executive Julie White said.
"Stress and fatigue in the sector is becoming an epidemic, and we've been asking for something like this for some time. It will go some way to alleviating that."
Ms White said it was vital that a trans-Tasman bubble was the next move.
"This is now urgent. The targeted support is great, but we can't expect that forever. We need tourists to back it up," she said.
"The Australians want to make it happen, and we need to as well.
"Time is ticking. They will wait for us for only so long before they open up other routes like Singapore and elsewhere, and we don't want to be the bridesmaid when they do that.
"It's a matter of survival for thousands of businesses."