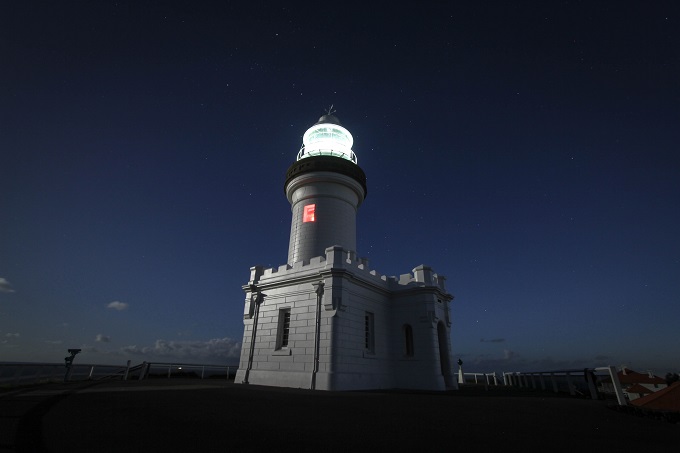 News In Brief
Tourism
Which Aussie coast has the most?
North Coast is the leading light in NSW's recovery
The North Coast of NSW has remained resilient throughout the COVID pandemic and is expected to lead the way in the recovery and growth of that state's visitor economy.
Just as sunlight and fresh air are the natural enemies of the virus, so they remain magnets for visitors to the coastal area from Tweed Heads at the southern tip of the Gold Coast, to Byron Bay, Australia's most easterly point.
The NSW Minister for Jobs, Investment, Tourism and Western Sydney, Stuart Ayres told Accom News: "There's no doubt that the past 18 months have had a significant impact on our state's tourism operators, but we have all worked incredibly hard to keep our community safe so we can all enjoy the great state of NSW.
"Regional NSW, and the North Coast in particular, has remained incredibly popular throughout the pandemic and we expect it will play a vital role in the recovery and growth of our state's visitor economy.
"Regional overnight expenditure is anticipated to contribute $25 billion to NSW's visitor economy by 2030."
Byron Bay and Tweed Heads represent the last legs of Visit NSW's five-day "Legendary Pacific Coast" drive from Sydney that includes a pitstop in Bundjalung National Park, with its tranquil river scenery, secluded beaches, and freshwater lagoons.
The Minyon Falls lookout offers unforgettable views of the 100m waterfall and rainforest below.
The dazzling coastline includes a visit to Cape Byron Lighthouse and offers whale-watching and dolphin cruises.
Less than an hour north, Tweed Heads, remains something of a hidden gem, with uncrowded beaches, great surf breaks, and the exceptional Tweed Regional Gallery and Margaret Olley Art Centre, in nearby Murwillumbah as well as eco-tours along the scenic Tweed River, oyster farms and succulent mud crabs plucked straight from the river.
Mr Ayres told Accom News that "The NSW Government and its tourism and major events agency Destination NSW continues to promote COVID-safe NSW travel and the many amazing experiences on offer right here in NSW."
He said: "We are actively encouraging residents and visitors to give visitor economy businesses a much-needed boost by visiting, staying overnight and spending in our regions through our Love NSW road trips marketing programs which include the Legendary Pacific Coast and Rainforest Way itineraries on the North Coast.
"Many aspects of our lives have changed this year and how, and where, we travel is high among them, but it has created a unique opportunity for local travellers to discover the many hidden gems and unforgettable experiences that NSW has to offer."
Data from Tourism Research Australia's International and National Visitor Surveys show that the North Coast is regional NSW's number one destination for domestic overnight visitors and visitor expenditure.
In the year ending September 2020 (the most recent statistics available) NSW's North Coast welcomed 10.9 million overnight and day trip visitors (down 26.4% year-on-year) who generated $3.6 billion in visitor expenditure (down 26.8% year-on-year) for the local visitor economy.
Prior to the pandemic (the year ended December 2019) the North Coast received 15.3 million overnight and day trip visitors who generated $5.2 billion in visitor expenditure.
The most recent statistics show that 70 percent of the visitors to the NSW North Coast come from within the state. Adult couples formed the major visitor segment. Almost 90 percent travelled there by car and their preferred activities were eating out (60%), going to the beach (52%), visiting friends and relatives (40%), Sightseeing (28%) and going to pubs and clubs (27%).
In March, Virgin Australia launched flights between Melbourne and Ballina/ Byron Bay in a boost for business and leisure travellers.
The carrier operated the new route six times per week over the busy Easter holiday period and planned to continue the schedule until April 25.
Virgin Australia General Manager Network and Revenue Management, Russell Shaw, said while the flights were initially operating for a few weeks, the airline was buoyed by the demand for the services and is actively reviewing the potential to extend them into other holiday periods throughout the year.