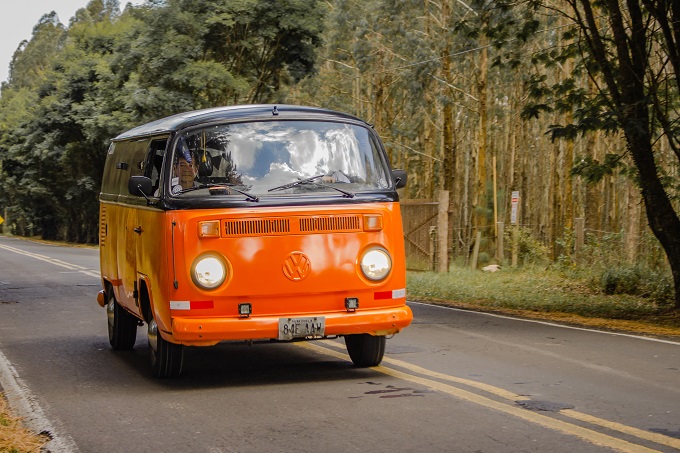 Industry leaders in New Zealand are supporting moves to introduce tougher penalties and fines as part of a proposed crackdown on irresponsible freedom camping.
Tourism Minister Stuart Nash has released plans to penalise those who break the rules and strengthen the standard for self-contained vehicles.
He has put a discussion paper to the public for their feedback and is suggesting that non-self-contained campervans or vehicles should be banned.
Freedom camping has a long tradition in New Zealand, where holidaymakers have for decades used their own vehicles to camp in public spaces.
But the surge in popularity of New Zealand as an international destination, and the pre-COVID boom in international tourists realising old vans were a cheap way to see the country, has caused growing community angst.
Foreign freedom camper numbers have ballooned from 10,000 in the early 2000s to 123,000 by 2018 and it has led to crowding at car parks and beach fronts, road congestion, littering, and campers using parks, beaches and forests as their toilets.
Mr Nash said he did not want to see the end of freedom camping, but wanted to see it done responsibly, by the rules, and in the right place.
He told the New Zealand Herald that: "There are too many stories up and down our country of tourists who are parking up in these vehicles in areas that don't have facilities, and of course, the only place they can go to the toilets is by the roadside, in the rivers or in the bush, and that's totally unacceptable."
Two of the options on the table include making it mandatory for freedom camping in a vehicle to be done only in a certified self-contained vehicle, or allowing for non-certified vehicles if they are staying at a site with toilets.
Fergus Brown, Chief Executive of Holiday Parks New Zealand which represents almost 300 holiday parks in that country, supports the new proposals, telling Accom News: "The major problem we are trying to fix is that people in non-self-contained vehicles are just choosing to camp wherever they like and causing environmental and in some cases social problems.
"If you go back 50 years it wasn't a problem because there wasn't that many freedom campers, but pre-COVID it became a real problem
"What the Government is proposing is really tidying up the self-contained standard. At the moment it's a voluntary standard and because it's voluntary it doesn't have any teeth .
"We believe freedom camping should be limited to people in self-contained campers (vans with their own toilet).
"If you haven't got a certified self-contained vehicle you should be going to a camp with facilities, a commercial park or one of the freedom camping sites the councils have set up.
"The Department of Conservation only charges $8 a day to stay at their grounds so that's a couple of coffees. There is no excuse not to comply."
Mr Brown supported calls by Bruce Lochore, the CEO of the New Zealand Motor Caravan Association, to install a national database for vehicles that are certified as self-contained.
"If the database was set up under a government agency it would have some teeth to ensure mandatory regulations for freedom campers," Mr Lochore said. "It would ensure that only vehicles that were compliant with regulations could go freedom camping and it would immediately get rid of 99 percent of the vehicles that cause the angst.
"Enforcement officers could check immediately on whether a vehicle was compliant, and move on any that weren't certified."
Mr Lochore said New Zealanders were more than tolerant of freedom campers using vehicles that were equipped for that purpose.
"It's the vehicles that aren't equipped with toilets and the sheer volume of people parking where they like in unsuitable vehicles that have been causing the problem," he said.
New Zealand's Tourism Industry Aotearoa (TIA), the only independent association that represents all sectors of New Zealand's large and diverse tourism industry, says the management of freedom camping should be improved but government proposals must be fully tested and assessed.
CEO Chris Roberts said: "The tourism industry has done a lot of thoughtful research and policy development on this issue already, and we are looking forward to working further with the government.
"All of the proposals in the latest discussion document should be fully debated. It is important to get this right. As an example, the document rightly notes that homeless people, who are forced by circumstances to 'freedom camp' should not be further disadvantaged by any new rules or regulations,' Mr Roberts said.
"We know that many New Zealanders enjoy the privilege of free camping so we must be mindful of their rights in this debate."