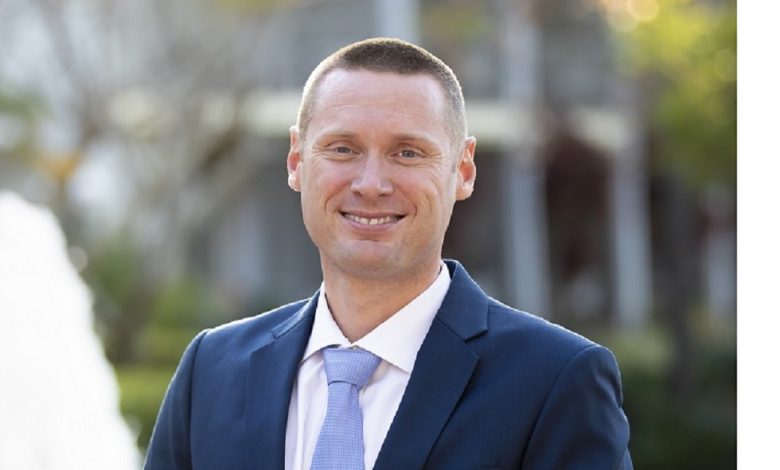 Having worked in the hospitality sector for nearly 20 years, in September 2020 Roberto Salicio took the leap into business ownership, becoming the owner of the Quest Breakfast Creek franchise in inner suburban Brisbane.  
Breakfast Creek may seem a long way from the glamorous sights and sounds of London and Barcelona where Roberto spent numerous years working for large hotel groups early in his career. However, he believes he has found his calling as the Franchisee of Quest Breakfast Creek.  Roberto has been able to apply his strong hospitality operational background, as he has taken over the franchise business, which was originally established in 2013.
Roberto acknowledges there are some areas of owning and managing a business in which every Franchise needs support, and this was one of the key reasons he chose a recognised brand such as Quest Apartment Hotels. He said: "Quest understands my strengths and weaknesses.  It doesn't matter about your background, they have a team of subject matter experts who I can reach out to get advice with no judgement, which I think is important."
Another reason for choosing Quest for his first foray into business ownership was the support offered by the Quest Apartment Hotel's corporate office team during the business transition process.
"The handover process with the outgoing franchisees was really well controlled with strong head office support. They were there for me during the transition process, which can be very overwhelming where many balls are in the air at once. I felt like I was in good hands during this time with Quest," explains Roberto.
Roberto continued: "Quest instil a respect for and a focus on the need to build and nurture solid relationships between the landlord, the franchisee and franchisor. These ongoing relationships help make running the business that little bit easier as there is a degree of trust."
The strong brand awareness and customer loyalty enjoyed by Quest Apartment Hotels, and the brand's network of 170 plus locations across Australasia, were also key factors cited by Roberto for choosing Quest.
"Quest Apartment Hotel has a firm focus on targeting the corporate traveller, which traditionally is a stable and lucrative segment to accommodate," explained Roberto.
"I have been working for managed companies for several years in senior management roles, working hard and always making a difference.  As a Quest franchisee, I still have to work hard, in fact I am now working as hard as ever but I am starting to see a greater return for all the effort I am putting in and this will help establish financial security for my family going forward," Roberto explained.
"Quest made sure I was 100 percent happy with my selection.  They took a personal point of view, they took the time to understand my personal traits and what makes me tick, so they knew that I could deliver on the Quest brand expectations to ensure the guest receives the same experience no matter what Quest location they stay at," concluded Roberto. 
Read on:
Quest plans big expansion in Queensland(Opens in a new browser tab)