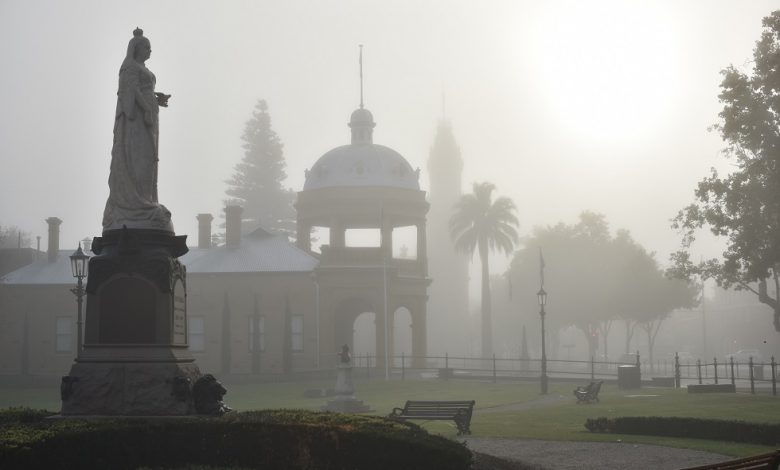 News
Fear and uncertainty in wake of Victoria's lockdown
Many accommodation owners and operators are nervous about the future
The snap lockdown in Victoria is easing but significant challenges still remain for hoteliers, given widespread labour shortages and uncertainty in the industry.
Dougal Hollis, the General Manager of Tourism Accommodation Australia (Vic), says that sadly, following the State's latest snap lockdown, many anticipate another round of resignations as staff leave the industry to find what they perceive to be more stable employment.
These are fears echoed by Chris Fozard, the operations manager of the Budget Motel Chain, which represents 55 properties across Victoria.
Mr Fozard says employment is taking a huge hit in the accommodation sector, especially in Victoria.
"We've got properties out there that are trying to hire people but nobody wants a job in an industry that can be shut down overnight," Mr Fozard said.
"Part-time workers and casuals are the people who are really struggling.
"One of the most infuriating things is that this has been going on for almost 18 months and it still seems as if there is no dedicated plan about what to do except lock them down."
Jen Baxter says her Heritage Motel in Bendigo has just experienced one of its worst months since lockdowns first hit Victoria in March 2020.
"We're open but most of our visitors come out of Melbourne," she said.
"A lot of the local events that have been planned in this area have now been cancelled and while winter is one of our quieter times in Bendigo it's even harder for us when there's nothing on to attract people.
"I feel nervous about the future.
"The government has its voucher system in place and we're hoping that they will make the vouchers part of a book direct campaign because the thought of government dollars going overseas is ridiculous.
"We've had government support throughout COVID but how deep are the pockets of the government? We keep asking them for help but at some point, the bucket must empty."
Last week the Victorian Government announced 10,000 new regional travel vouchers, adding to an existing allocation of 70,000 for use by Victorians on tourist travel and experiences in regional Victoria.
A previous allocation of 40,000 vouchers for metropolitan Melbourne was quickly exhausted.
While Tourism Accommodation Australia welcomed the Victorian Government's announcement of the $32m Regional Tourism Support Package, they contend an opportunity exists for the Government to address the apparent imbalance in voucher allocations between metropolitan Melbourne (40,000 in total) and regional Victoria (now 80,000 in total) by also allocating more travel vouchers to encourage intrastate travel to Melbourne.
Mr Hollis says key regional hotel performance metrics have bounced back stronger than metropolitan equivalents over the past nine months, given lesser reliance in regions on interstate and international guests. Regional Victorian accommodation operators have been able to recommence trading earlier than those in metropolitan Melbourne
"That said, unsurprisingly, economic viability is a key consideration for all Victorian hoteliers. Given the restrictive nature of the current easing of trading restrictions, many have determined it's still not viable for them to reopen," Mr Hollis said.
"We're calling on the Victorian Government to allow venues to trade at the '1 in 4' density quotient, without the current venue caps of 50 people (metro Melbourne) and 75 people (regional Victoria) and enable our staff to get back to work."
Mr Fozard says that while regional accommodation providers had not faced the same lockdown restrictions as those in Melbourne, they were still suffering due to the fact that Melburnians had been hit with travel bans.
"The travel voucher system is being used again and every little bit helps," he said.
"But most of Victoria's border towns rely on tourism from Melbourne rather than Sydney and it is hard for a lot of people in regional accommodation centres to survive just as it has been for those in Melbourne's CBD."
"The political infighting is causing a lot of uncertainty."
Key performance metric comparison – Melbourne vs. Regional Victoria, from TAA (Vic)
Hotel Occupancies (percentage)

 
 

Month 

Melbourne 

Victoria 

Difference 

Aug-20

23.1

34.9

11.8

Sep-20

26.9

31.7

4.8

Oct-20

27.4

33.5

6.1

Nov-20

29.1

44.7

15.6

Dec-20

40.4

60.8

20.4

Jan-21

38.3

67.9

29.6

Feb-21

36

49

13

Mar-21

44.4

64.9

20.5

Apr-21

54.9

63.3

8.4

 
 
 
 

Average Daily Rate

 
 
 
 
 
 

Aug-20

$109.02

$122.74

$13.72

Sep-20

$103.70

$133.42

$29.72

Oct-20

$99.03

$141.16

$42.13

Nov-20

$115.04

$169.23

$54.19

Dec-20

$149.04

$208.60

$59.56

Jan-21

$152.78

$236.76

$83.98

Feb-21

$144.65

$177.10

$32.45

Mar-21

$153.00

$183.21

$30.21

Apr-21

$164.73

$193.93

$29.20