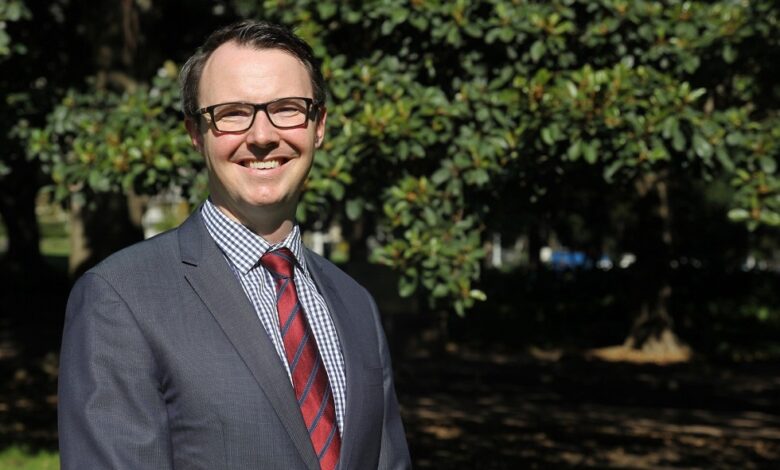 News
Breaking News: Resignation of leading industry body CEO
Accommodation Association today announced the resignation of its CEO Dean Long
With progress towards the proposed merger of the Australian Hotel Association/Tourism Accommodation Australia and the Accommodation Association well underway, the Accommodation Association has announced the resignation of CEO Dean Long.
Industry leader Mr Long, a valued contributor to and supporter of Accom News has been in the role of CEO at the Accommodation Association since June 2019. He has led the Association under the Board's stewardship through an unprecedented period of growth and achievements despite the many challenges of COVID-19.
Mr Long said: "My time as CEO of the Accommodation Association has been both extremely rewarding and challenging thanks to COVID-19 restrictions, border closures and travel bans.
"This is a sector full of wonderful, generous people and businesses and never has this been more on show than via the fact that so many hotels and team members stepped in very early on to support the Government's COVID Isolation Program and through it returning Australians, frontline medical staff, and some of the most vulnerable in our community. These teams and properties have continued to provide this important support quietly, behind the scenes and despite little thanks. It's this commitment to going above and beyond that makes this sector so very special.
"I am also very grateful for the ongoing support and leadership of the Accommodation Association Board."
Mr Long has a three month notice period and will be departing in October or earlier by mutual agreement.  During that time the association will either find a new CEO or will be amalgamated with AHA/TAA.  Advocacy and member services will continue with the normal effectiveness.
Accommodation Association Chair Julian Clark said: "The Accommodation Association is very grateful for the strong and strategic leadership Dean has provided during his time as CEO and especially during the unprecedented and extraordinarily difficult challenges that COVID has thrown at accommodation providers since March 2020. In our industry's time of greatest need, it has been fantastic to have Dean at the helm steering the ship and liaising with government on an ongoing basis.
"Dean has been tireless in his role and his support of the sector and Accommodation Association members. He also leaves a strong legacy in terms of a much-strengthened team. We thank him for his contribution and know that he will always be a champion of Australia's accommodation sector."
Accom News thanks Mr Long for his valuable support to the industry throughout COVID, and especially for his collaborative campaigning with other key Industry bodies to secure employee support programs such as JobKeeper and JobMaker and the various Government relief measures for businesses. 
What's next?
Mr Long will be joining the Australian Federation of Travel Agents (AFTA) as their incoming CEO.
On his new endeavor, he said: "I'm incredibly proud to take on the role of AFTA CEO and to work with the AFTA Board and team to shape our sector's future and to help as many member businesses as possible get through these difficult times to emerge successfully on the other side.
"I look forward to working with members on evolving our sector and structures at an organisational and agency level so we are better able to meet the challenges of the rapidly changing marketplace. AFTA will need to continue to work closely with other key peak industry bodies including the Australian Chamber of Commerce and Industry, the Business Council of Australia and the Tourism Transport Forum as well as with industry-relevant associations such as IATA, WTAAA and BARA. I also look forward to continuing AFTA's strategic collaborations with CATO and CLIA."
"There's a lot of work to be done but AFTA has a great Board, a highly committed and skillful team, and a membership of passionate, skilled and essential businesses. I can't wait to get started on this next phase of AFTA and our sector's evolution in collaboration with members and with all of AFTA's key relationships."
AFTA Chair Tom Manwaring said: "We couldn't have asked for a better choice than Dean Long given his background across key sectors, his extensive experience within AFTA, and his expertise and networks across government at all levels. He is strategic, informed and proven in his ability to lead and strengthen member-based organisations during challenging times.
"He well and truly knows our sector and the needs of AFTA's members as we work together to navigate the current frustrations, secure and optimise Government support and continue to reinforce the value of travel agents and businesses at an economic, employment and consumer support level. He has a well-deserved reputation of collaboration to maximise impact and outcomes and that's exactly what we need now and into the future."