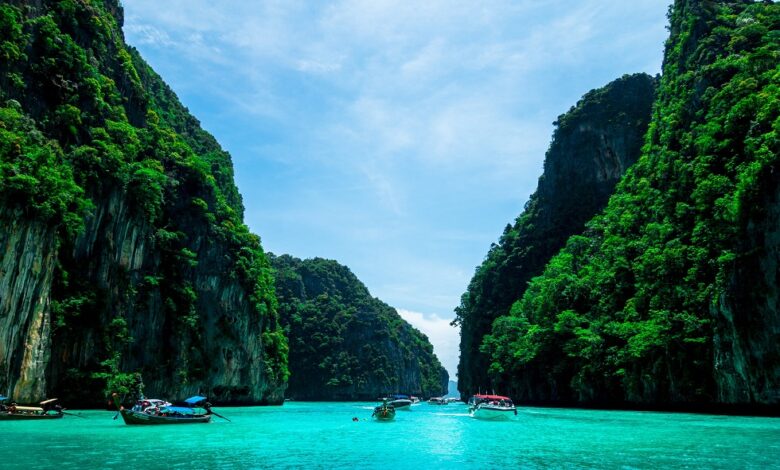 News
Wait what! An island with no quarantine for international tourists
Phuket ditches quarantine for vaccinated international tourists and Thai PM is forced to self-isolate
This week, one of Thailand's most popular holiday destinations, Phuket opened its international borders to tourists. It followed its 'Phuket sandbox' plan and welcomed vaccinated Thai and foreign travellers to the paradise island, despite COVID raging throughout the country.
The event was marked with celebrations attended by Thailand's (vaccinated) prime minister, who then ironically had to self-isolate due to contact with a confirmed COVID case.
Talking to reporters when he arrived on the island, Thailand's Prime Minister Prayuth Chan-ocha said : "We know that there is a risk, but we have to accept the risk so Thai people can make a living."
It was later reported by the Straits Times that following opening ceremony celebrations in Phuket the Prime Minister had to isolate at home for a week after he came into close contact with a person at the event who later tested positive for the coronavirus.
At home, Australian Prime Minister Scott Morrison announced his four-stage "pathway out of the Covid-19 pandemic", and it focused on vaccinating as many Australians as possible while halving the cap on international arrivals.
Mr Morrison said he expects phase one (which we're currently in) to be in place until 2022. But he explained it's hard to give a definitive answer on when we'll get to phase two because vaccination targets have not yet been set.
The Australian tourism sector is desperate for a roadmap back to international business. However, Australia will need to learn to live with COVID and expedite mass vaccinations before re-opening of international borders to tourists can be considered.
It will be interesting for our sector to follow what unfolds from this experiment in the Thai paradise.
The first quarantine-free tourists, about 250 people mainly from the Middle East arrived in Phuket on July 1. It is hoped their return will kick start the Island's economic recovery.
According to news agency Reuters, Thailand lost around $50bn when visitor numbers plunged since the start of the pandemic in 2020.
Only vaccinated Thai and foreign travellers from low and medium risk countries will be allowed to enter Phuket without having to quarantine and they must remain on the Island for 14 days before travelling to other parts of the country.
If successful, the country plans to roll the plan out to other islands.
The 'Phuket sandbox' plan states, foreign tourists vaccinated against COVID-19 will not have to spend any time in quarantine and can move around the island freely. After 14 days, provided three mandatory coronavirus tests are negative, they can travel elsewhere in the country.
The Tourism Authority of Thailand stated requirements are:
Vaccine Certificate/proof of vaccination
Thailand Plus alert application on mobile phone
RT-PCR test before arrival and during your stay in Phuket
COVID-19 Insurance
Certificate of Entry (COE) issued by Thai Embassy/Consulate
Stay at SHA+ Hotel in Phuket
Pre-paid RT-PCR COVID 19 tests in Phuket
Full vaccination at least 14 days prior to your departure to Thailand and not more than 12 months.
Important Things to Remember
You must stay in a SHA+ accredited hotel in Phuket only.
You must fly to Phuket from abroad. No transit in Bangkok.
If you are staying less than 14 days in Phuket, you must fly out of Phuket to an international destination.
If you are staying for 14 days or more in Phuket, you will then be able to travel to any domestic destination in Thailand.
Read more: