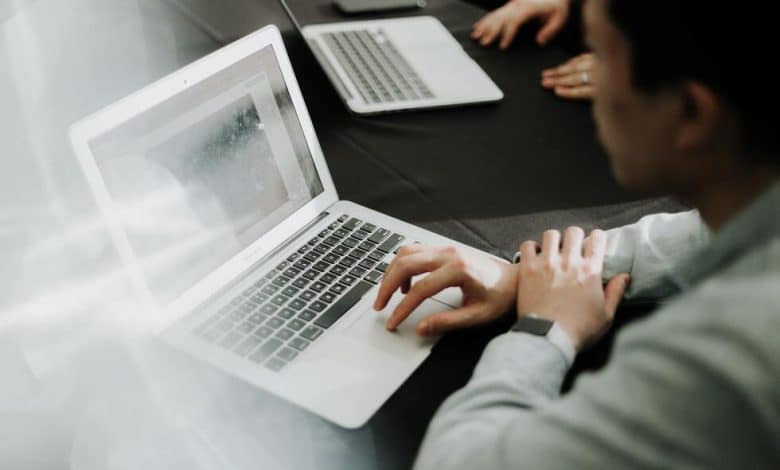 News
Effective hotel sales prospecting on LinkedIn
The social networking site is a great resource for hotel sales teams.
As demand is rebounding in the hotel group and event space, some salespeople are falling back into their old ways of sales order-taking. However, the smartest hotel leaders are asking their teams to rededicate themselves to proactive prospecting.
Therefore, in my article for this month, I want to share some of KTN's "best habits" for effective sales prospecting on LinkedIn and other social media networks, as taken from our workshops and private webcam events.
Recognising LinkedIn as a networking community
Before you start using LinkedIn for prospecting, step back and consider your overall strategy.  An old-school analogy might be a hotel salesperson who attends a Chamber of Commerce event and expects to walk out with hot leads, but leaves disappointed and never returns. On the other hand, those with the intention of making personalized connections will do much better in the end.
Before you jump, start by looking at your profile. Make sure it is up to date with your past rolls, certifications, community involvement and professional awards.
Next, make a few posts that bring value to your connections and to the community at large. If you enjoy writing, add your own articles that might benefit those on the buyer's side of the equation. For example, "Meeting planning tips from a hotel salesperson's perspective." If you are not inclined to write, share relevant content you find elsewhere. The more quality content you have shared, the more likely it is that others will accept your connection requests.
Similarly, be sure to like, comment and share posts of those in your network that bring value to your connections. These action steps will help boost your presence in the LinkedIn feeds of others.
How to prospect on LinkedIn
In my opinion, the worst thing you can do is to make a connection request and then, when accepted, immediately send a generic prospecting message. This is especially poor if you do not even bother to do research on the new contact and their company before reaching out. I can tell you that as a business owner, this happens to me several times a week.
It seems the tech companies and SaaS providers that sell to the hotel industry are the worst offenders. I often get messages talking about how they can "help my hotel" generate more revenue, reduce turnover or improve service. Of course, a quick glance at my LinkedIn profile or a 5-second visit to my company website will show that I do not run a hotel.
As mentioned, I generally accept all connection requests, but when I immediately get an IM that reads like spam and if it is obvious that the sender did not do research, I immediately remove the connection and block them.
However, if the person makes any effort at all to personalise their messaging, I will always reply to their IM and accept their request for a call. Before such conversations, I always visit their website, but I find it rare that a person researches mine.
So always research before you reach out and certainly before you have a conversation. Do a quick scan of their profile, looking for something of interest you can mention when you reach out. For example, many meeting and event planners will show having had previous hotel sales experience, and you can relate to where they used to work. Or perhaps they went to a university or live in a place that you have a personal connection to. Likewise, make a quick visit to their company website. Besides just looking at their services, visit their "meet the leaders" page or "community involvement" section to find interesting tidbits you can comment on.
Finally, when you do reach out, use a humble approach by asking for their assistance in finding out:
If their company is a prospect.
If so, if they might help you reach the right person so that your hotel can be considered for future travel, meetings or events.
To drive home my point, I shall now share an actual IM message I received on LinkedIn, minus the names, including typos and all.
"My name is (anonymous) and I represent the DC/VA/MD area hotels, (syc) please reach out for any future meetings/group rooms/Corporate travel request you may have. If you are not the point of contact, can you connect me with the correct contact. (syc)  Thank you."
Sad, annoying and a total waste of effort. Now, assuming this person first read someone's LinkedIn contact record and found that they might be involved in either corporate BT or meetings and events (which I am not) and then checked out the person's company website, even if only briefly, here is how this could have read.
"Greetings, Mr. Kennedy! My name is (anonymous), and I am reaching out to see if you might be kind enough to assist me. I work in hotel sales for a portfolio of amazing properties throughout the DC, VA and MD areas. I noticed from your profile that you have, in the past, attended a number of meetings for (your company) in these states. Also, in visiting your company website, I am guessing that there might frequently be training (or award) meetings (or BT travel needs). Is it possible to connect for a brief conversation so that you could help me get our names in front of the right contacts there for future consideration? If so, here's my (calendar link to schedule), or shoot me back a note if there is a better contact name.  Thank you kindly for your time. P.S. My sister also went to U of K, so I will also add "Go cats!" 
As previously published in www.hotel-online.com, www.4hoteliers.com, www.hospitality.net and www.hotelnewsresource.com