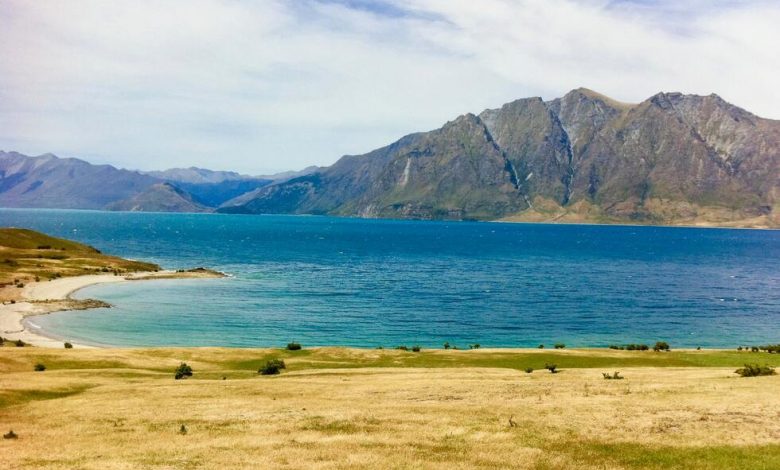 New Zealand
Tourism support in New Zealand's South Islands
Two new initiatives are set to offer a lifeline for struggling businesses.
With COVID-19 lockdowns and restrictions putting a stop to local tourism, many New Zealand businesses are facing revenue losses. New initiatives are set to help. 
Tourism support initiatives will be offered to assist businesses in five South Island regions through the pandemic and beyond it.
The initiatives will form part of the $200 million Tourism Community: Support, Recovery and Re-set Plan, supporting operators in the Fiordland/Southland, Queenstown Lakes, Mackenzie, Westland and Kaikoura districts. 
Under the first tourism support initiative, businesses will be eligible for tailored advice and one-to-one support as they adjust to the new normal of the travel industry. The second initiative will provide grants to help businesses financially.
"We are in a strong position to continue backing jobs and businesses to provide certainty in challenging times," said Tourism Minister Stuart Nash. "As always, the best economic response is a strong health response." 
According to Mr Nash, the tourism support programs will also help businesses to meet public health requirements, including contactless procedures when lockdown restrictions ease. 
"Prior to the community outbreak of the New South Wales Delta variant, domestic tourism was experiencing a boom as more Kiwis got out into their own backyard during the 'do something new, New Zealand' campaign promoted by Tourism NZ," Mr Nash said. 
But high levels of community transmission of COVID-19 and increased lockdown restrictions have again altered plans. In the South Islands, losses have been profound, with the region relying on tourism as an essential player in the local economy. 
It is hoped that tourism support schemes can offer hope for the future, with grants and advice delivered by local agencies and networks with firsthand knowledge of South Islands tourism. 
"These agencies will be the lead entities for the business package. They have moved at pace, setting up systems and bringing people on board who will manage the initiatives at a local level," Mr Nash said. 
The Tourism Communities Plan is designed to operate as a two-year program, aiming to support tourism businesses through the next phase of a post-COVID world. 
Details of the initiatives and business eligibility are available on the tourism recovery section of the MBIE website.
Other articles:
New Zealand COVID-19 level change offers hope for tourism